That got out of hand really fast yesterday.  First, there was Sony sticking a middle finger to its critics and announcing an actual official release date for Sinister Six.  Suck it, random guy at LatinoReview who just days prior to this had Tweeted that Sinister Six was dead!  Then, Sony announced that while Sinister Six would be coming out in 2016 The Amazing Spider-Man 3 was being pushed back form 2016 to 2018, which is when The Amazing Spider-Man 4 was originally supposed to come out.  Literally less than a couple of hours later, Marvel pounced like Black Panther on ASM 3's now abdicated 2018 release date, claiming it as their own for a yet-to-be-titled release.
On second thought, maybe that doesn't quite constitute "getting out of hand," but that's some major release date shuffling.  Holy crap, Sinister Six is actually happening, but it's going to be 4 years before we see a proper Spider-Man movie again!  Plus, remember that late last Friday Marvel very quietly announced 5 different release dates through 2019-2 per year in 2017 and 2018 and 1 in 2019.  On top of that, Marvel already had untitled releases announced for 2016 and 2017, and now they've claimed ASM3's 2018 release date as their own.  That means they now have 8 untitled releases (Doctor Strange, Thor 3, and Avengers 3 are locks, after that it's anyone's guess) scheduled through 2019, 3 per year in 2017 and 2018.  If that holds, they will become the first studio to put out more than 2 comic book movies a year.
And that's only the stuff that is 100% confirmed at this point.  Nikki Finke's highly suspect report about WB planning 7 different DC films to come out between 2016 and 2018 is still hanging over our heads, though, again, this week's Comic-Con should hopefully offer clarification.
It's hard to keep all of this straight, and as Sony's recent moves indicate these things are subject to change rather quickly.  So, let's all get on the same page here.  As of right now, this is the confirmed upcoming release schedule for comic book movies through 2019:
CONFIRMED
2014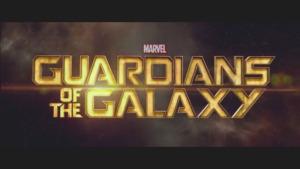 8/1 – Guardians of the Galaxy
8/22 – Frank Miller's Sin City: A Dame to Kill For
10/24 – Kingsman: The Secret Service
10/24 – Big Hero 6 (the first big animated comic book movie)
2015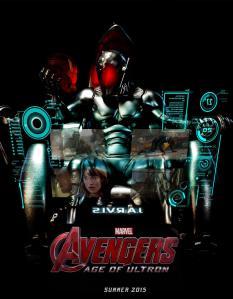 5/1 – Avengers: Age of Ultron
6/19 – The Fantastic Four
7/17 – Ant-Man
2016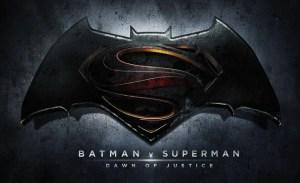 5/6 – Captain America 3
5/6 – Batman Vs. Superman (either Cap or Bat/Sup is going to end up moving from this date)
5/17 - X-Men: Apocalypse
7/8 – Untitled Marvel Studios (most likely Doctor Strange)
11/11 – Sinister Six
2017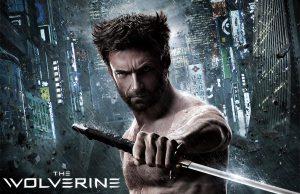 3/3 – Untitled Wolverine Sequel
5/5 - Untitled Marvel Studios (most likely a Thor or Guardians of the Galaxy sequel)
7/14 – The Fantastic Four
7/28 - Untitled Marvel Studios
11/3 - Untitled Marvel Studios
2018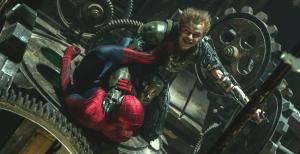 5/4 – Untitled Marvel Studios (possibly Avengers 3)
7/6 - Untitled Marvel Studios
7/13 – Untitled Fox/Marvel Movie (possibly X-Force, another X-Men sequel, or a X-Men/Fantastic Four team-up)
11/2 - Untitled Marvel Studios
No Specific Date/Month – Amazing Spider-Man 3
2019
5/3 - Untitled Marvel Studios
IN LIMBO
The Amazing Spider-Man 4
Justice League
RUMORED
2016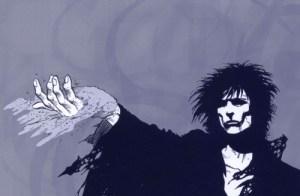 July – Shazam
Christmas – Sandman
2017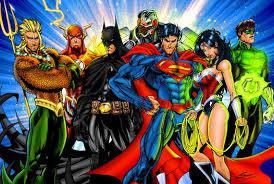 May – Justice League (film is confirmed; it's the release date that is rumored)
July – Wonder Woman
Christmas – Green Lantern/Flash Team-Up
2018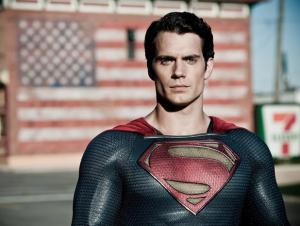 May – Man of Steel 2
For now, let's just ignore the rumored DC films, or at least exactly when Nikki Finke said they'd come out.  She said those wouldn't be confirmed until Comic-Con, and Comic-Con just started last night.
So, just focusing on the confirmed release dates reveals how udderly jam-packed 2017 and 2018 will be with comic-book movies.  The fact that we're only getting 3 of these films in 2015 seems like the model of restraint by comparison.  Interestingly, one of the arguments made by the likes of Sony and Fox to explain less-than-stellar biz for Amazing Spider-Man 2 and X-Men: Days of Future Past this summer is that there was simply too much competition, and Marvel's early April release of Captain America: Winter Soldier kind of stole their thunder.  So, it's actually for the best that next year will be giving us a lighter load of comic book movies.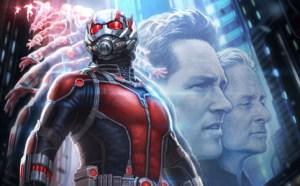 I remain skeptical that Marvel can really finish Ant-Man in time for its July 2015 release since it's currently July 2014 and they haven't even started filming yet.
Maybe that will be the necessary breather to re-charge general audience passion for comic book fare because things are going to start getting crazy in 2016, beginning with Marvel and DC's on-going game of release date chicken – which film will blink and move from 5/6/16, Captain America or Batman Vs. Superman?  Plus, 2018 currently has a new Marvel film coming out in two consecutive weekends, a Marvel Studios one first and then a Fox-controlled Marvel one next.  That's not going to stay that way for long.
However, let's not get too carried away with any of this, really.  After all, if a studio announcing a comic book movie title and release date was so ironclad we would have had a Batman Vs. Superman movie way back in 2004.