Tatiana Maslany will be Disney+'s She-Hulk. WandaVision is still officially on Disney+'s 2020 release calendar. Lovecraft Country's Jonathan Majors l anded the role of Kang the Conquerer, a super important Marvel comic book villain who will appear in Ant-Man 3 (or Ant-Man and the Wasp 2, or whatever they end up calling it.)
My reaction to each story in three words: Cool! Really? Huh.
Here are some of the other Hollywood headlines I'm watching right now. Stay safe out there this weekend.
The Headlines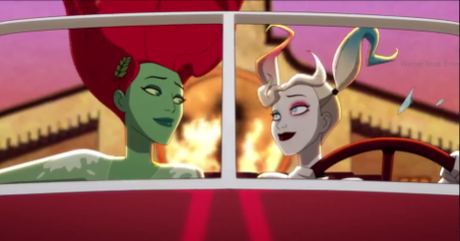 1. The streaming wars have claimed another victim. DC Universe is officially out on originals and will instead move to a comic book-centric platform. All of the streamers' scripted originals - including Titans, Doom Patrol, and the-newly-renewed Harley Quinn - will continue on as HBO Max exclusives. (One exception is Stargirl, which has jumped ship to the CW.) No word yet on what will become of DC Universe's roster of old DC films and TV shows, like Batman: The Animated Series. Either way, WarnerMedia's strategy to make HBO Max more like Disney+ is quickly taking shape since its DC Comics portal will soon have plenty of new content. Don't forget: J.J. Abrams is developing Justice League Dark as a HBO Max TV franchise, and Greg Berlant also has several DC properties, such as Green Lantern and Strange Adventures, in development for HBO Max
2. Daytime TV's problems extend way behind just Ellen. Telepictures - the syndication giant responsible for Ellen, TMZ, Extra, The Real, Judge Mathis, and many others - creates toxic work environments where 80 hour work weeks are the norm and executive "anyone would kill to have your job!" attitudes discourage descent. In the past, those that have spoken out have been fired and blacklisted. "That's according to newly published investigative reports from outlikes like Buzzfeed and The Hollywood Reporter. WarnerMedia, which owns Telepictures, is in full damage control mode and pre-empted the publication of THR's report with an announcement that a newly-hired third party will investigate the studio's production business. Long overdue, it would seem, since from the way a former Telepictures producer put it the world behind these shows sounds positively deluded: "The culture is 'This show is the most important product in America.'" Then again, a world in which TMZ is the "most important product in America" would be very on-brand for 2020.
3. Hollywood's new trend: take-backsies. To be more specific, studios and streamers are increasingly ok with renewing a show and then surprisingly canceling it months later before the new season has started filming Netflix did it with The Society and I Am Not Okay With This, and TBS followed suit with Andrea Savage's I'm Sorry. Ditto for USA Network and Evil.
The latest victim of this mini-trend is Stumptown, ABC's Jessica Jones-esque adaptation of the Greg Rucka comic book. Starring Cobie Smolders as a military veteran-turned-private investigator in Portland, Oregon, the series had been renewed and announced for the network's 2021 schedule. Now, it's canceled, despite being owned in-house and led by a known actress like Smolders, who has several Marvel Cinematic Universe appearances to go along with her many years on How I Met Your Mother. In the previous instances, the reason for the surprise cancelation was the extra cost related to filming during a pandemic. In Stumptown's case, however, insiders tell THR's Lesley Goldberg the choice was made more because executives soured on the creative reboot planned by new showrunner Monica Owusu-Breen ( Alias, Lost, Fringe) for season 2, and to sort it all out would have pushed production too far back on their schedule.
4. Lucifer is the most-streamed TV show in America right now. That's according to Nielsen's latest Streaming Top 10, the longtime ratings agency's newish attempt to codify streaming ratings. Netflix, like all other streamers, only releases viewing figures when it wants to and usually in the most misleading way possible. Not surprisingly then, Netflix claims Nielsen's ratings are wildly imperfect. Which, probably true. Still, as far as objective third party ratings go, this is what we got, and the ratings show Netflix's most-watched programming continues to titl heavily toward the shows it doesn't actually own: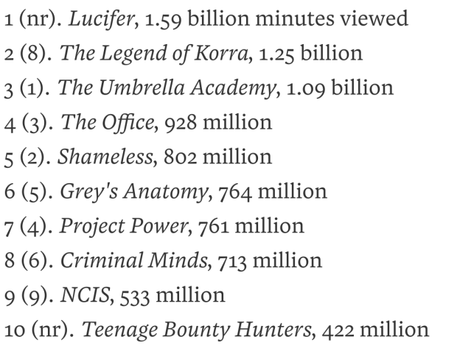 5. Saturday Night Live will return to in-studio production for its upcoming season and even include a limited studio audience. Meanwhile, Jim Carrey is joining to play Joe Biden, which Lorne Michaels revealed almost as an afterthought in a Vulture interview. Whether this means Carrey will end up shackled to the show for the next 4 years ala Alec Baldwin's ongoing "this is not what I signed up for" stint as Donald Trump, well...that might just depend on what happens in November. Given Carrey's sketch comedy background on In Living Colour, I can't shake the thought of him doing a Joe Biden impression while in character as Fire Marshall Bill. Video reminder below.
Statues for Famous People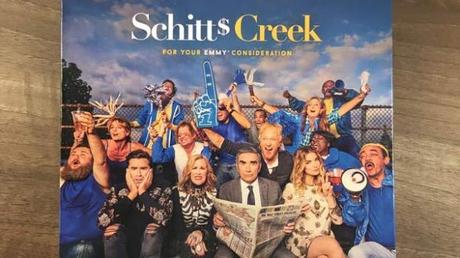 The Emmys awards show is this weekend. Here are the n ominees that would get my vote. Come Sunday, some of them might actually win. Many probably will not. The biggest mystery this year, however, isn't the traditional horse race nature of awards shows. Instead, no one knows if live feeds from the special cameras placed in the homes of every nominee will work out or maybe crap out in the middle of an acceptance speech. Several other awards shows have powered through the pandemic but they did so through heavy use of pre-taped content. The Emmys, by contrast, will be almost entirely live, with a high probability that shit will go wrong throughout the entire telecast. Why Jimmy Kimmel is still hosting this event from an entirely empty Staples Center, I do not know.
Either way, of all the nominees, these are my favorites:
Drama Series - Succession
Comedy Series - What We Do in the Shadows
Limited Series - Watchmen
TV Movie - Bad Education
Variety Talk Series - Last Week Tonight With John Oliver
Lead Actress (Drama) - Laura Linney (Ozark)
Lead Actor (Drama) - Jeremy Strong (Succession)
Supporting Actress (Drama) - Julia Garner (Ozark)
Supporting Actor (Drama) - Billy Crudup (The Morning Show)
Lead Actress (Comedy) - Christina Applegate (Dead to Me)
Lead Actor (Comedy) - Eugene Levy (Schitt's Creek)
Supporting Actress (Comedy) - Annie Murphy (Schitt's Creek)
Supporting Actor (Comedy) - Daniel Levy (Schitt's Creek)
Lead Actress (Limited Series) - Cate Blanchett (Mrs. America)
Lead Actor (Limited Series) - Jeremy Irons (Watchmen)
Supporting Actress (Limited Series) - Uzo Aduba (Mrs. America)
Supporting Actor (Limited Series) - Yahya Abdul-Mateen II (Watchmen)
What I Plan to Watch This Weekend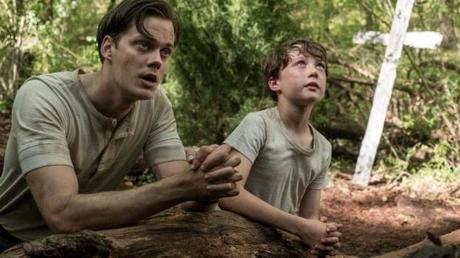 The Boys, Ted Lasso, and either Challenger: The Final Fight or the new Tom Holland movie Devil All the Time, both on Netflix. What about you? Let me know in the comments.