Everybody has to start somewhere, and mountain biking is no different. Some people are born into a family who regularly go out and shred the dirt, while others don't even learn to ride a bike until their adult-years. For many entering into mountain biking can be a daunting process, there are thousands of different bikes, half a dozen disciplines and miles upon miles of potential MTB trails to attack.

So where do you start? Hopefully this guide will open your eyes up to everything from deciding what type of riding is right for you, all the way down to basic bike set up and maintenance.
Mountain Biking for Beginners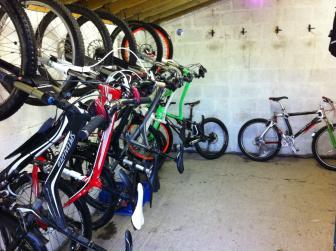 Picking up your first bike is probably the biggest challenge you'll come across. Mountain biking is an expensive sport to get into, with an entry level bike normally hitting around the £1,000 mark. The first thing you want to do is decide what type of riding you're going to do, by reading this: What Mountain Bike Should I Buy?.
That should give you a better understanding of what type of bike you're after, as for the bike itself, it is a highly individual matter. As you're new to the sport, you probably won't have much experience fixing bikes – which makes it a clever decision to go for something that your local bike shop (LBS) specialise in. That said, most good mechanics will be able to handle anything you take to them so the market is really open for you – however a first bike shouldn't run you up more than £2k.
Getting the Right Gear
Everybody is different, and therefore choice of MTB gear is also different. However there are some things that you just can't do without, including: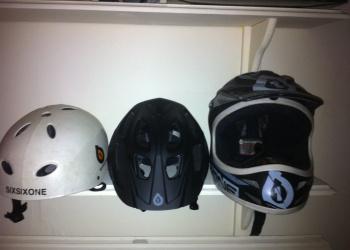 A helmet
Gloves & riding clothes
Hydration pack/ water bottles
Multi-tool and tire levers
Inner tube (if not running tubeless)
Pump/ CO2 cartridge

Map/ GPS / knowledge of the area
There are many other bits and pieces that you'll pick up along the way, but all the things listed above will come in handy at one point or another during your rides. It is always a good idea to shop around and check for reviews before buying as some of this kit can be expensive and not all of it is good quality.
MTB Solo or with Group?
This can be a tricky place for many newbies. Unless you've joined at the same time as someone else, you will undoubtedly be the newest to the sport if you join a club. This may mean that you're slowest, have to walk over some parts of the trail or simply crash and burn the most. That normally means that you venture out on your own to build up the core skills.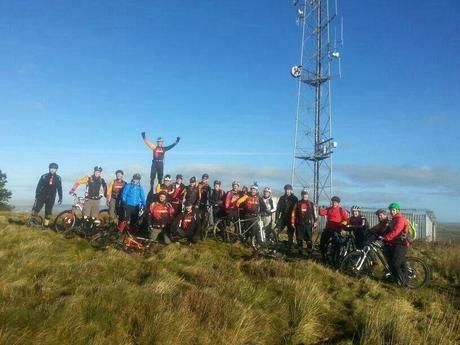 There is no right or wrong with this decision, although it is important to make sure that if you're riding alone that you have a phone with you and people know where you've gone – just in case you do crash and injure yourself.
Building Up Your Skills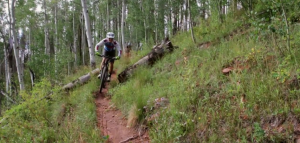 Learning to fly gracefully down the trails isn't learned overnight. In fact, it isn't learned so much as earned. The more you ride the better your skills will become, just like with everything else in life – the more you do it the better you will become. Start off small and work your way up – there's no rush to become the best, take things at your own pace.
All that being said, investing in some MTB skills coaching can do a world of good. An experienced and often professional mountain biker will be able to point out exactly what you're doing wrong and then (crucially) show you what you need to be doing. If you only have £50 to improve your bike then it's best spent on improving your skills.
Finding Trails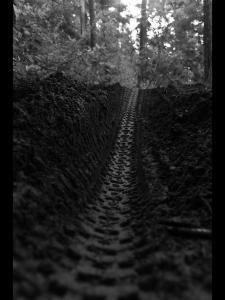 This can be the tricky one. As a beginner to mountain biking, you may know about all the local trail centres – a quick Google search will turn up a couple – but you won't know what's around off the beaten track.
There are two ways to find MTB trails near you, and that's to: A) Explore or B) find experienced riders in the area. While option A can be a lot of fun, you may spend an entire day riding aimlessly around the countryside without finding a single decent trail. Option B will require you to ride with others which may conflict with the Group vs. Solo section earlier, but they will be able to take you around all the local trails and introduce you to places you'd never have seen otherwise.
Make Some Changes
After riding for a while you will notice that little things aren't quite the way you'd like them to be. When this happens it's time to upgrade parts on your MTB some of these are very easy to do and can make a huge difference to your riding. The best upgrade you can make early on is to use a shorter stem and wider bars – this will give you much greater control when coming downhill at speeds. After a while you may want to make bigger changes to the bike in order to increase its capabilities to match your new-found skills. But that will come with time, for now just get out there and have fun!
Learn Basic Maintenance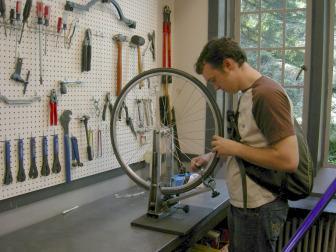 In mountain biking, things break. Learning how to fix these problems can save you a ton of money and time. We recently posted up about some simple yet effective tutorial videos which you can find here: www.grindinggears.co.uk/simple-yet-effective-mtb-tutorial-videos. The videos in that playlist can teach you everything from building a bike to learning the basics of cleaning and lubing your chain – definitely something worth checking out!
The most important things you should learn is how to maintain and clean your bike as well as important trail-side fixes such as repairing a puncture, fixing a chain and replacing a mech hanger. The more you learn to do, the less chance there will be of a 20km push home due to a mechanical!
Welcome to being a mountain biker, we hope you enjoy every ride you go on. For more tips and hints be sure to check back here from time to time.