If you hate spending all your hard earned cash on clothes rather than bike parts, then the Royal Core range is probably right up your street (along with this post about the best cheap mtb upgrades!)
The Royal Core shorts have an entry range price tag but a very premium feel to them. Although they don't feel as heavy-duty as the Endura Humvee shorts, from what I can tell so far they're pretty durable and haven't snagged or torn in any crash or when flying through brambles.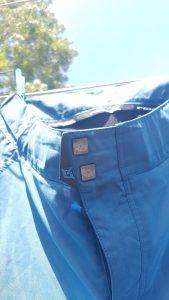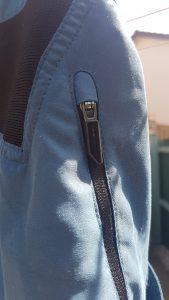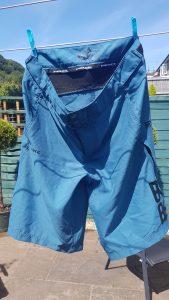 Royal Core Shorts Sizing
I'm normally in an awkward position of being stuck between a Small and a Medium size, so I always tend to size up and then use a belt or adjustments to stop them flapping about like a bride-to-be on her Hendo.
That's exactly what I did with the Core shorts, going for the medium which is supposed to be 32-34″ (81-86cm) and then used the built-in adjustment to make them fit nicely. This feature of the shorts works like a charm and doesn't move even when it goes through the wash – they're always in the same position. It has clearly been thought about as well, as it doesn't dig in at all and it works perfectly with the two-way stretch panel at the back to provide a great range of movement without feeling loose.
In terms of length, the Core shorts come down to just above the kneecap which is pretty comfortable, however, it does mean that there's an awkward little gap when you wear kneepads.
Material/ Time of Year
This is an interesting one, as the Royal Core shorts are made of Polyester which dries super quick, but they're pretty thin. While I haven't ridden them in winter months yet, I can't imagine they'll do much for keeping you warm or dry. That said, I have ridden them throughout some typical Welsh weather and they still feel comfortable when soaking wet, with no tendency to get weighty or rub.
I've had a good few crashes – including one where I broke my wrist, and they still look brand new. Personally, knowing the abuse they've faced I'm pretty impressed with that!
Royal Core Short Features
For a "basic" short, the Core is absolutely choc-a-bloc with features, including:
2-way stretch back panel (so your arse doesn't look like it'll split the shorts when you bend over)
Side pockets (great for hands)
2 zip pockets (great for phones, Haribo and multitools)
Double snapper and zipper (makes impromptu stripteases a bit more difficult)
Integrated waist adjusters (stops fatty shorts feeling fat)
They look fucking cool (if you're into that)
Yeah, for a basic short you almost can't move for features. The only shorts I've had with more features where the Endura Humvees and I've no idea what to do with the hook catch thing you get on those!
Overall opinion on the Royal Core Shorts
When I bought them, they were £40 but now they sit around the £60 mark which sucks. At £40 they were a great pair of shorts, offering everything you could want but lacking a liner, at £60 they really need to come with a liner but sadly they don't.
If you can grab them in the sale then I'd say 100% go for it, they really do feel premium and seem to handle abuse brilliantly but at the higher price tag there are loads of better options out there, including the amazing Endura Humvee Shorts. I'm sure that you could probably shop around or wait for the sales though – next time they're on offer I'm definitely grabbing a few more!