You've really got to plan. In this day and age where you can find something as esoteric as pool cue chalk by clicking on Google Maps, there's little excuse for not finding the right gift. But I'm the first to admit that there are certain in-laws that leave me stymied, year after year.
Those who run to the mall and buy heartless loot for those on their lists are responsible for Christmas turning into the debt-spiralling potlatch that it has. As I absolutely loathe spending over $100 on any one thing,  Christmas is pretty modest at my house. But there's lots of stuff to open and most of it's meaningful. I remember hours poring over a collection of old postcards I was given, or a map of the Holy Roman Empire. My husband enjoys the books I get him and as a family we've spent evenings playing the reproduction vintage board games I once found included in one. My son created a really cool battle game with  a collection of plastic dinosaurs we bought him when he was in that stage.
That said, it's nine days to go to Christmas and I still have a list containing  brothers-in-law, nephews and their girlfriends, great nieces and the son's of friends. If I have time over the next few days I'll post some ideas. Todays topic: Things for the kitchen. These are gifts I've received over the years, things I've given and things I'd like to receive. My Christmas list will languish in conditions of relative obscurity as my husband never reads my blog.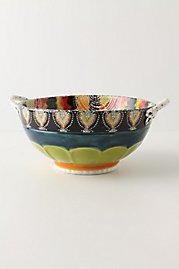 Anthropologie has really bright, cheery bowls that I'm covetous of.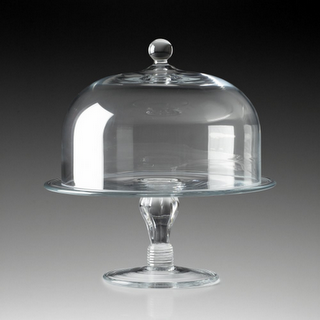 I could do with a cake stand.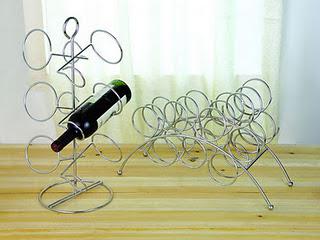 This wine rack is kind of funky and useful, especially if full.This was a great gift given by my sister-in-law.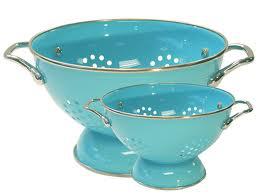 I must use my enamel colander 10 times a week. Attractive and useful. The elements of good design.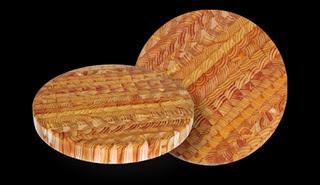 I said I have a problem spending more than $100 on anything. Luckily, my husband doesn't. These larchwood chopping blocks are made in Canada. They're fantastic and unique.
 On the lower end, these Cafe Au Lait bowls from Anthropologie are only $6 each.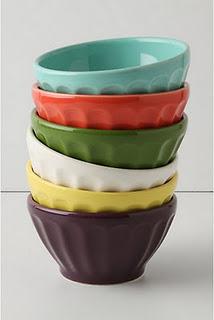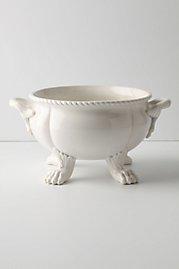 But goodness, look what I just found on Anthropologie's website for $78. This anthropomorphic lovely is called the Beast's Feast Bowl. I received a similar tureen last year from my husband. No sense duplicating. You buy it.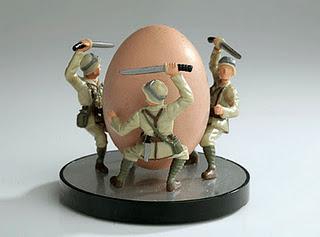 Cool egg cups can't break the bank.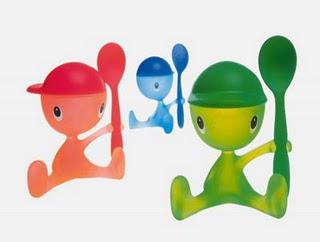 For those who like to name drop, these are $20.00 from Alessi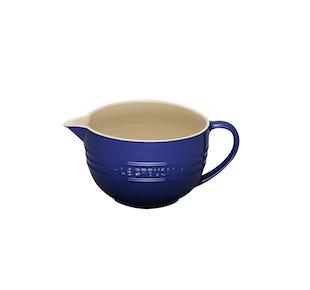 Le Creuset does have some items under $100. I really like their color range. Their batter bowl and their jug are almost affordable.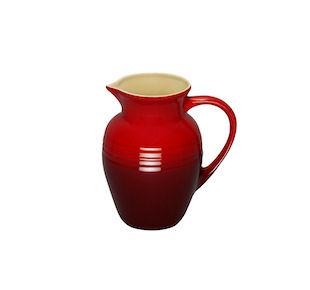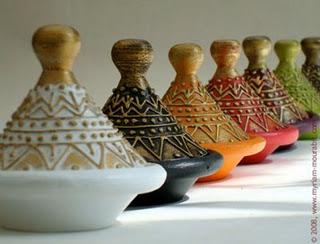 I love my much-heralded tagine.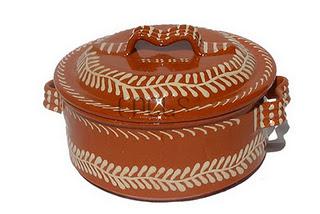 I have a collection of Portuguese terracotta. My jug and my teapot unfortunately add an "I've just eaten a flower pot" flavor to my juice and tea. This laaarge casserole is great. You have to soak it prior to initial use. It looks super.