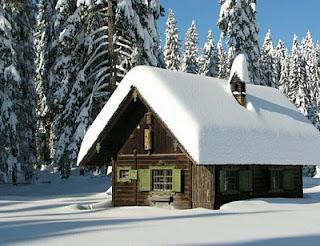 TAG questions:
1.Whats Your Favourite Holiday Movie?
It would have to be The Grinch or ELF!. They get me in such a Christmas mood.
2. Whats Your Favourite Christmas Color? 
I would have to say Red! its screams Christmas in my opinion.
3. Do You Like To Stay in Your PJs Or Dress Up For Christmas?
Stay in PJ's while opening presents, then after it tradition to get ready then head straight to my nannas where the family is for a big get together christmas dinner.
4. If You Could Only Buy One Person a Present This Year Who Would It Be? 
i couldn't choose so id just buy it for myself haha ;)
5. Do You Open Your Present Christmas Eve Or Christmas Morning?
Morning, don't know anybody who opens them Christmas eve?.
6. Have You Ever Built a Ginger Bread House?
No, but i really want to!.
7. What Do You Like To Do On Your Christmas
 Break?
Well usually i just see friends, go shopping, and work.
8. Any Christmas Wishes?I would love to be able to spend Christmas with my family who are in Australia i miss them so much first ever Christmas without my mom. :(
9. Favorite Christmas Smell?Would have to be cold crisp days!.
10. Favourite Christmas Meal Or Treat? 
Full 
Christmas
 dinner with everything! except 
Christmas
 pudding, mince pies, prawn cocktail and stuffing.
1) Which holiday do you celebrate?Christmas, Birthdays.
2) What are you doing for the holidays this year?
Spending it with family.
3) What's your favourite holiday drink?
I don't drink anything different if im been honest.
4) Candy cane or Gingerbread men?
I like the look of candy canes but have never had one but i don't like gingerbread.
5) What's your favourite holiday/Christmas song?
Mariah Carey - all i want for Christmas (but i also however like the version with Justin Bieber). 
6) What's the weirdest gift you've ever received? 
A pair of earring when i hadn't had my ear pierced ever.
7) Have you ever made a snowman?
I have. But with the little snow we get it wasn't big at all and has a parsnip for a nose.
8) What is your favourite winter fragrance?
I don't really have one i just wear the same like a signature fragrance, which would have to be Britney Spears - Curious.
9) What is at the top of your list this Christmas? (or whichever holiday you celebrate!)
Jeffrey
 Campbell Litas! I LOVE them!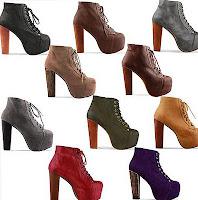 10) What is most important to you about the holidays?
Spending it with Friends and Family.
So i tag everyone who read this to share abit about the Christmas' past and present!
This is taken of youtube.