Here an event that will delight all the lovers of the chocolate. right for us not to miss anything.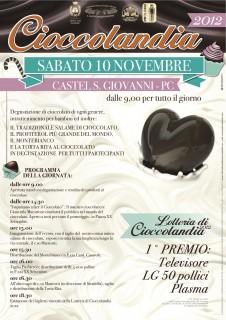 On November 10 in Val tidone in Piacenza area
there will be the new edition of

Cioccolandia

, an avent dedicated to the chocolate. Go early in the morning because there are so many interesting events including  the chocolate lab" at14:30 in the main square . At 15:00 you will eat! You can taste the wonderful chocolate cakes and the chocolate salami  longer than 225 meters(What is the chocolate salami see my post 
http://www.learnitalianow.net/2012/07/what-to-eat-salame-di-cioccolato.html
). This is not over. at 15.30 you can taste the 5,000 profitteroles and at 16:00 you will ate the cake Rita. How can you miss this chance?
More info http://www.prolococastello.com/
Eternal children? Come to Milan for the fair

Game week
For visitors there will be  previews of the most anticipated video games, meetings with developers, competitions and tournaments for the more experienced and, finally, many events dedicated to the success and numerous celebrity video playful ready to prove himself with the hottest new fun games !
A fun event where you can not only play new games but you can also meet the aisles of your favorite characters from the video games.
When?

November 9 to 11 MiCo of Milan.
Ecco un avvenimento che renderà felici tutti gli amanti del cioccolato: giusto per non farci mancare proprio niente.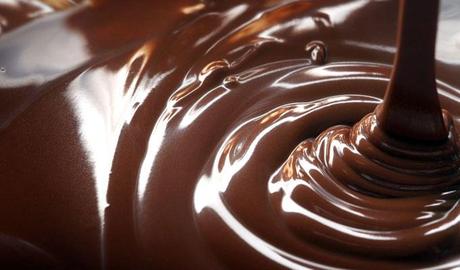 Il 10 di Novembre a Val tidone, nel Piacentino  ci sarà al nuova edizione di Cioccolandia, una fiera dedicata al cioccolato. Andate presto la mattina perché ci sono tante manifestazioni interessanti fra cui ore 14:30 in piazza il " laboratorio di cioccolato". Alle ore 15:00 si mangia! Si potranno assaggiare meravigliosi dolci al cioccolato con un salame di cioccolato lungo ben  22 5 metri ( per cosa sia il salame di cioccolato vedi il mio post ). Non finisce qui ore 15.30 si da il via ai 5.000 porfitteroles e alle 16 di mangia la torta Rita. Come potete perdere questa occasione?
Maggiori info http://www.prolococastello.com/
Eterni bambini? Venite a milano alla fiera del videogioco a Milano
Per i visitatori non mancheranno anteprime dei videogiochi più attesi, incontri con gli sviluppatori, competizioni e tornei per i più esperti e, per finire, tanti eventi dedicati ai successi video ludici e numerose celebrity pronte a mettersi alla prova con i titoli più nuovi e divertenti!
Una manifestazione divertente dove non solo potrete giocare ai nuovi giochi ma potrete incontrare anche per i corridoi i personaggi preferiti dei vostri videogiochi.
Quando? 9 -11 novembre  MiCo di Milano.