Sunday, my mom and I went to our last doll show of the year, the Chicago Toy Show. Held twice a year, this show is now in its 45th year! At the show, we saw a variety of dolls and toys. Like April's show, the doll vendors were split between two different buildings. The new layout isn't helpful to the vendors or shoppers, to be honest. One of the dedicated doll rooms could be easily missed due to lack of signage, so much so that the vendors were commenting on it. Hopefully, the powers that be re-think this new arrangement for April 2018's show.
But, let's move along to the fun part of this post– the loot! My mom and I hit the jackpot when it came to deals this time around. My budget was very limited, as a savings account doesn't build itself (sadly), so I went shopping looking for the best deals I could get. My mom, well, she always looks for deals!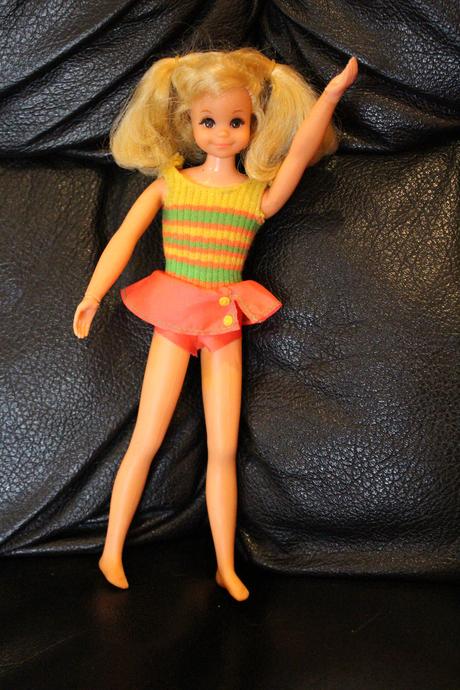 Fluff is Living SKipper's friend. She was only released once before being shelved, much like Tiff, Skipper's Pose N Play friend who shared Fluff's face mold. I only have one Fluff in my collection and it's not too often you find one in great shape with no melting around the shoulders and hips, so I was very happy to find this doll at a good price.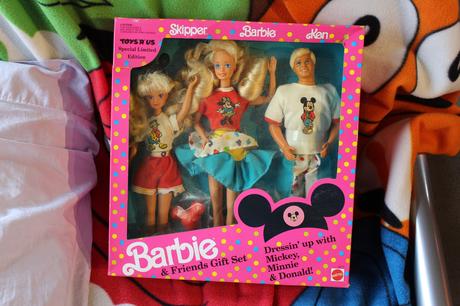 For $15 we scored the Barbie, Ken and Skipper "Dressin' up with Mickey, Minnie and Donald" gift set. It was released at Toys R Us for a limited time. I've often seen this set online and thought it was pretty cool looking. The Skipper in the "Dressin' up with Mickey, Minnie and Donald" gift set has purple eyes, which is pretty rare when it comes to eye colors.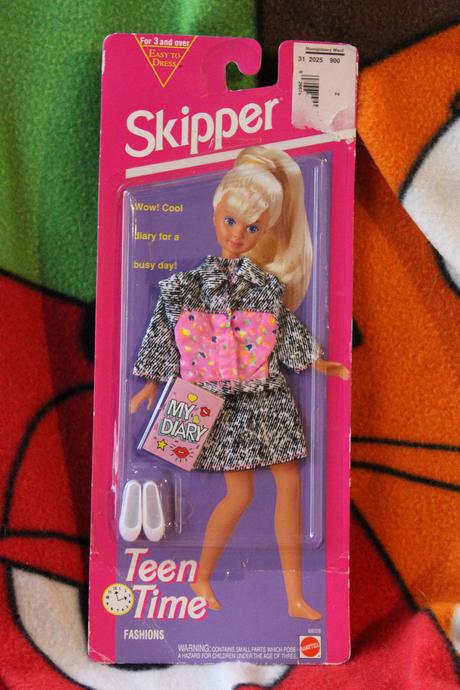 One booth had a Skipper Teen Time fashion for $3.00. I picked that up! I've just recently started picking up more outfits for my 90's dolls, as I never got many of them as a kid.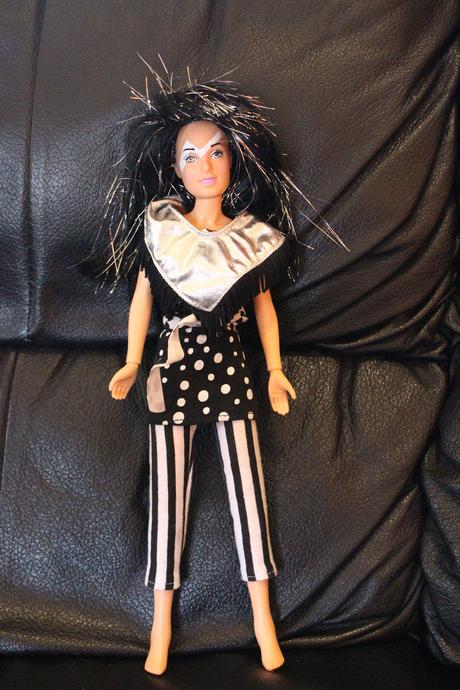 Jetta was $15.00. My Jem collection was in need of a Jetta, so she came home with me. She's missing her saxophone, but her outfit is pretty much all there.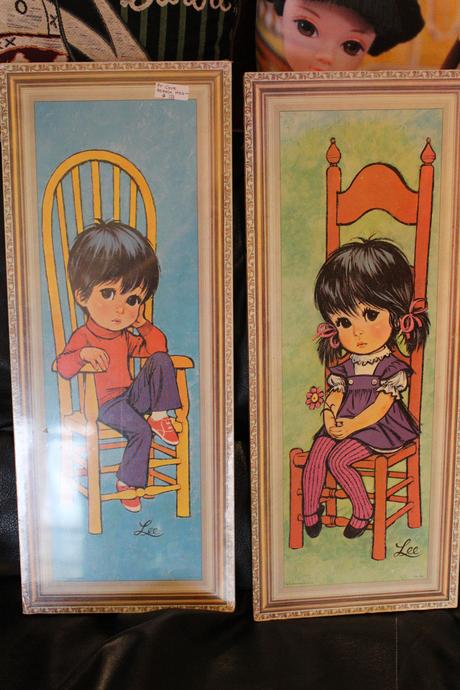 The last two items I have to show you are not doll related. I'm a fan of big eyed art prints. These two pieces of art were printed on cork. The colors are bright and the graphics are super cute!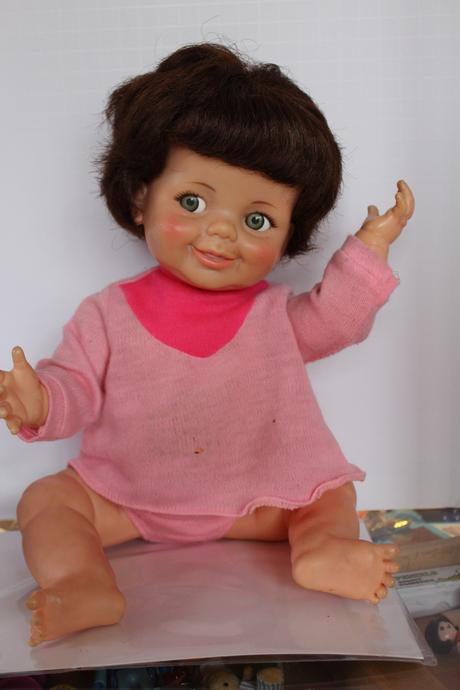 My mom was looking for a Baby Giggles and the fates smiled upon her with this $6.00 find! She doesn't really giggle anymore, but her flirty eyes and head still move side to side when you lift her arm.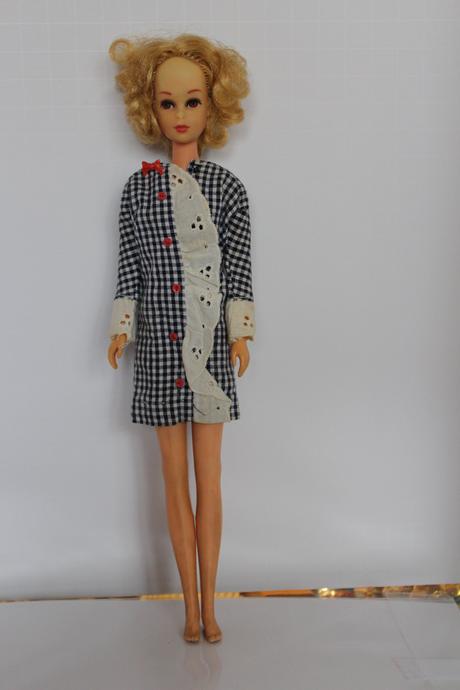 Francie is one of my mom's favorite Barbie dolls. She picked up this cute Francie doll at the show. She even came dressed in a Francie fashion!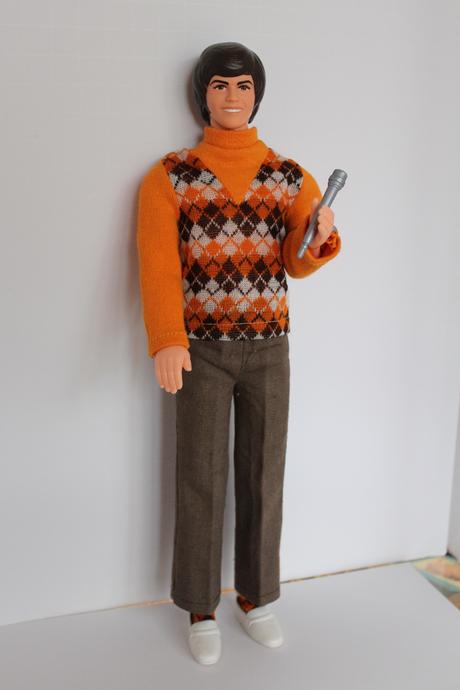 We always see a few Donny Osmond dolls at the Chicago Toy Show. This time around, my mom picked one up. She had a Marie, but was looking for a properly priced Donny. This Donny turned out to be only $3.00. Add the Ken outfit she picked up for him to wear and the total was still under $15.00!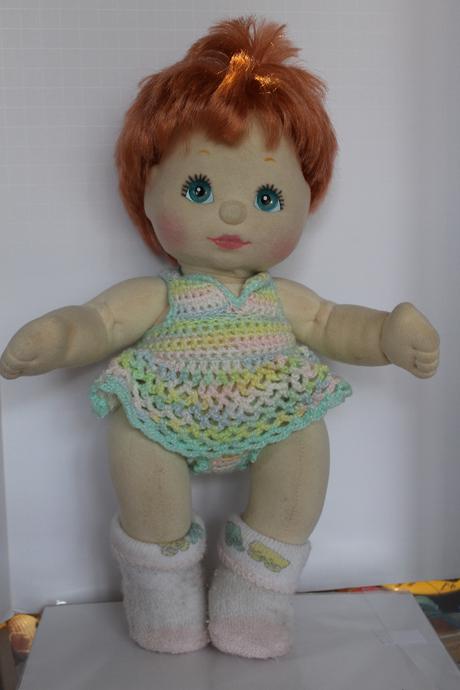 We've seen this My Child at the same vendors booth for over three shows now. It was about time she went home with someone. After noticing a dirt mark under her chin, my mom haggled this red headed cutie down to a good price. She's now hanging out with her sister, whom my mom bought a few shows ago.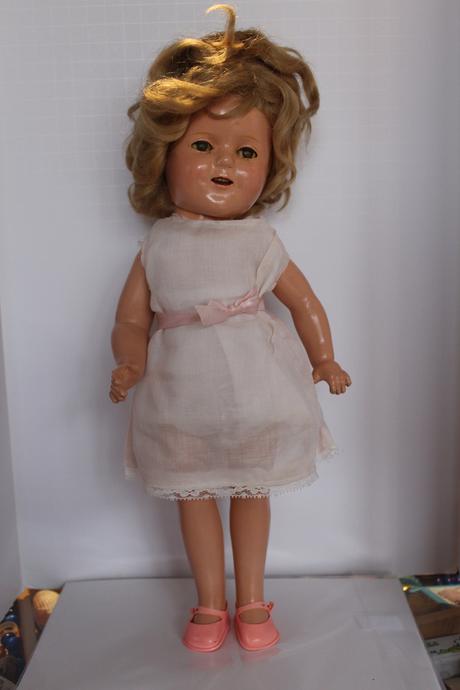 Another deal was this Ideal composition Shirley Temple. She's a fixer upper, but how adorable is she?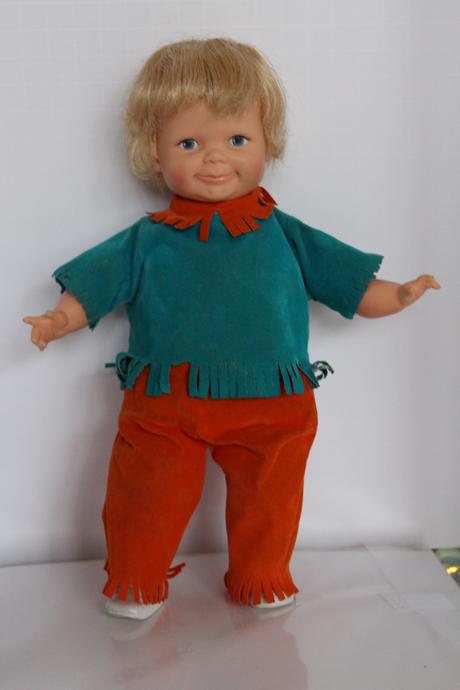 Thumbelina was hiding in a booth when my mom spotted her. Besides the great price, she still works!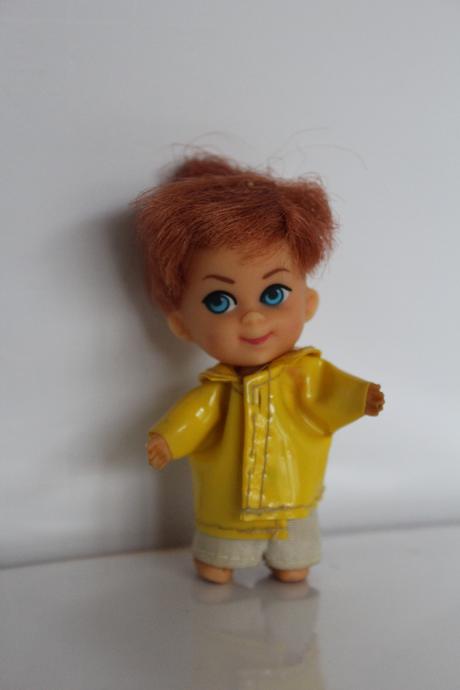 Meet Bunson Bernie. He's missing some pieces, but is in good shape.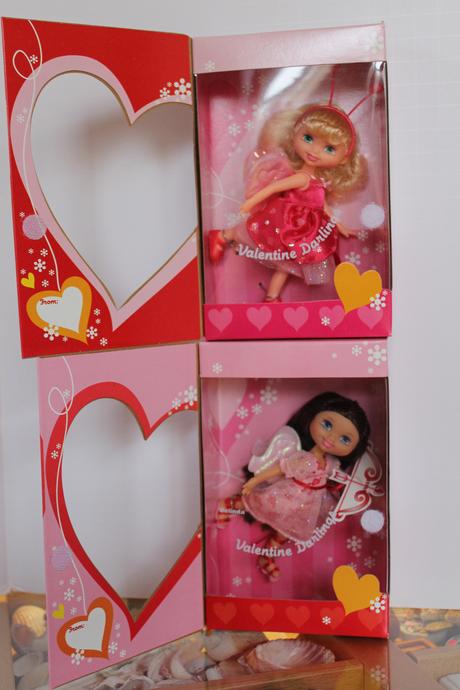 While not everyone is a fan of "Lemonhead" Kelly's, we are. They made little impact on the Kelly world, so they're still quite affordable if you see them at shows. They produced them longer in Europe, so some lines were made both in the 'normal' pre-lemonhead way and lemonhead style.
Watch the video below to hear us talk about the show and all the things we found! What do you think of these finds? Have you gone to a show recently? Share your thoughts in the comment area!
Advertisements
October 23, 2017. Tags: Shows. Uncategorized.