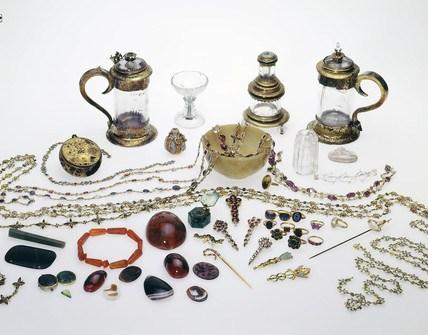 Some of the Cheapside Hoard. Photo: Museum of London.
I have to say that 2013 has been an AMAZING year for exhibitions and it looks like this winning streak is all set to continue with the upcoming Cheapside Hoard exhibition about to open at the brilliant Museum of London.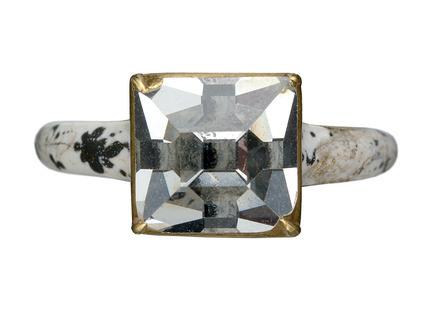 Gold and diamond finger ring from the Hoard. Photo: Museum of London.
As you may have noticed, I am completely fascinated by historical jewels so I find the Cheapside Hoard immensely fascinating, especially as so much mystery surrounds its origins and why it was buried in the first place. Was it a personal treasure or the accumulated works of a master goldsmith hidden for safekeeping during the strife of the English Civil War or does some other mystery account for what happened?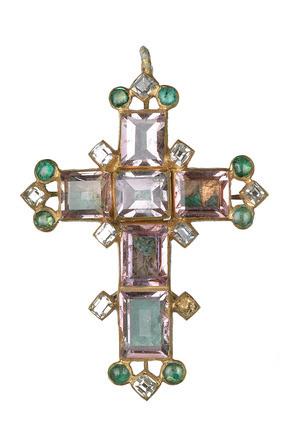 Gold pendant cross set with diamonds and emeralds. Photo: Museum of London.
Either way, the hoard was discovered in 1912 by a group of workmen who were using pickaxes to crudely break up the floor of a cellar in Cheapside, London. We can only guess at their excitement and confusion when they first glimpsed the gleam of gold and jewels beneath the broken floor as they made their wonderful find, which turned out to be over four hundred precious pieces of Elizabethan and Jacobean jewelry and accessories from rings to pendants to brooches to scent bottles to tankards, all finely wrought and embellished.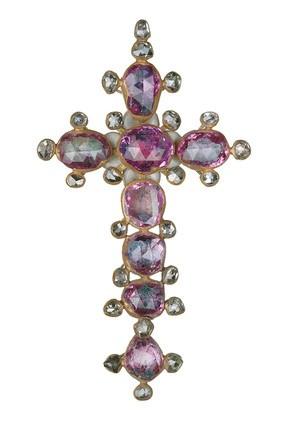 Gold pendant set with rubies and diamonds. Photo: Museum of London.
The hoard was subsequently sold on to an antiques dealer, George Fabian Lawrence, who in turn passed it on to the end embryonic Museum of London, which he had been appointed to find pieces for. However, although the majority of the collection was bought for the Museum, a few pieces ended up in the British Museum and Victoria and Albert Museum. This new exhibition will be the first time every piece of the hoard has been exhibited together.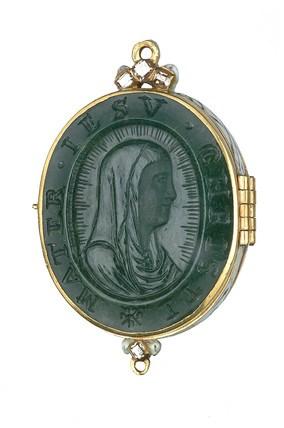 Bloodstone reliquary pendant. Photo: Museum of London.
'This extraordinary and priceless treasure of late 16th and early 17th century jewels and gemstones – displayed in its entirety for the first time in over a century – was discovered in 1912, buried in a cellar on Cheapside in the City of London.
Through new research and state-of-the-art technology, the exhibition will showcase the wealth of insights the Hoard offers on Elizabethan and Jacobean London – as a center of craftsmanship and conspicuous consumption, at the crossroads of the Old and New Worlds. It will also explore the mysteries that remain, lost among the cataclysmic events of the mid-17th century: who owned the Hoard, when and why was it hidden, and why was it never reclaimed?'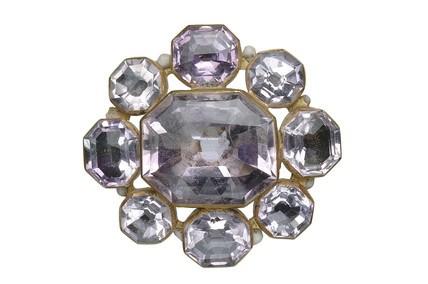 Gold hat ornament with amethysts. Photo: Museum of London.
I am SO excited about this exhibition, although sadly the press event takes place on my birthday so I won't be able to attend but I'll be heading to London to have a look as soon as I can after it opens so that I can report back!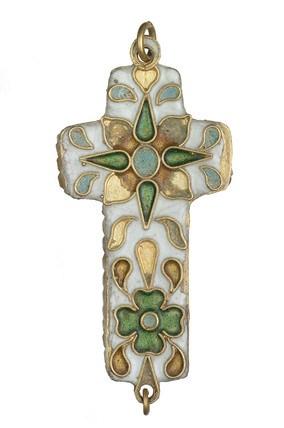 Reliquary cross of cloisonné emerald. Photo: Museum of London.
The Cheapside Hoard: London's Lost Jewels opens at the Museum of London on the 11th of October and will be running until the 27th of April next year. Entry is £10 for adults and £8 for children.
******
Check out my new alternative lifestyle blog, Gin Blossoms!
'Frothy, light hearted, gorgeous. The perfect summer read.' Minette, my young adult novel of 17th century posh doom and intrigue is now £2.02 from Amazon UK and $2.99 from Amazon US.
Blood Sisters, my novel of posh doom and iniquity during the French Revolution is just a fiver (offer is UK only sorry!) right now! Just use the clicky box on my blog sidebar to order your copy!
Follow me on Instagram.

Copyright secured by Digiprove © 2013 Melanie Clegg