I am a self proclaimed bargain hunter. In the last few years I have to admit to splashing out on a few investment pieces but when it comes down to it, I absolutely love a good deal.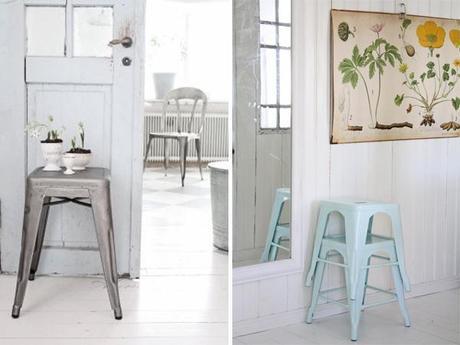 Image source:: Johanna Flyckt
You may remember from my spare room moodboard that I wanted to track down a Tolix stool to use as an industrial style bedside table. I've trawled antique fairs and high street stores but when it came down to it I didn't feel like I could justify the price tag, especially as the room is unlikely to be used by guests more than a few times a year.
Last week I happened to be in Home Bargains checking out the shelves for any low price gems. There at the end of an aisle, stacked rather nonchalantly was a whole heap of Tolix style stools in various colours with a rather attractive £14.99 price tag.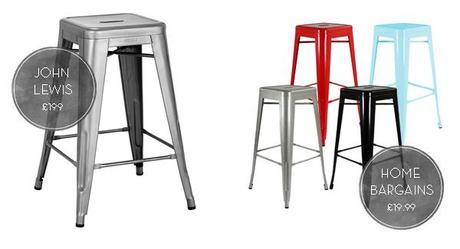 Let's be honest this is a cheapie reproduction of the Xavier Pauchard design, but the quality is absolutely fine. There's even a taller £19.99 version which comes in at a tenth of the price of John Lewis' finest.
Before you run off to get your hands on one, please feel free to drop me a comment with your best budget buy.
Lauren x