Hey friends. I feel like I have a million and a half pics stored up on my camera so let's recap last nights dinner at the Charthouse, then do a quick review of the day.
The Chart House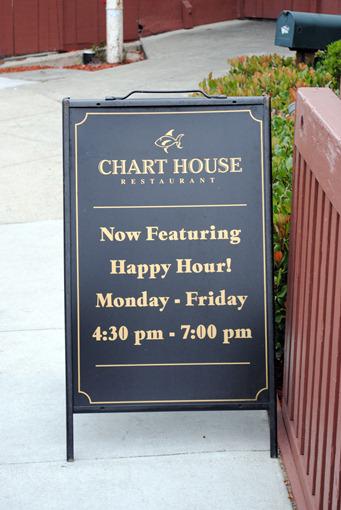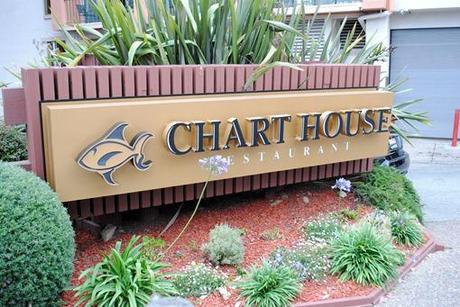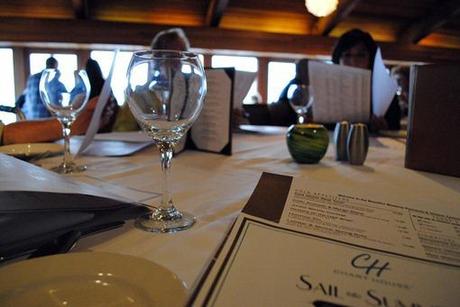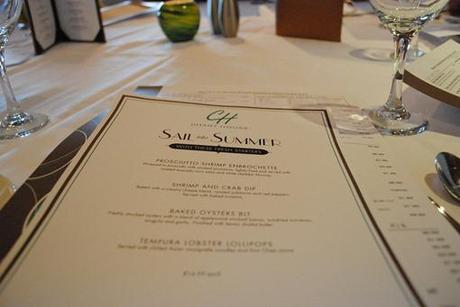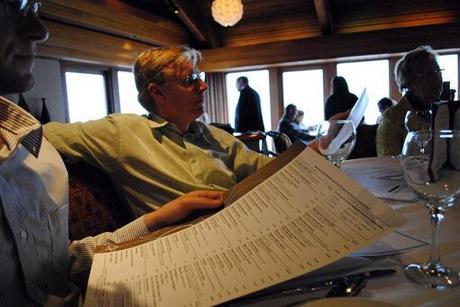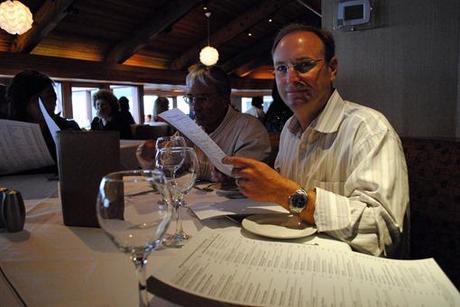 I had to taste both mini loaves from the bread basket. One was a sourdough and the other was a honey wheat. I liked the honey wheat the best.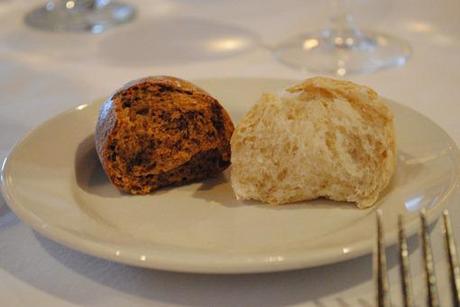 We also shared a bottle of Chardonnay.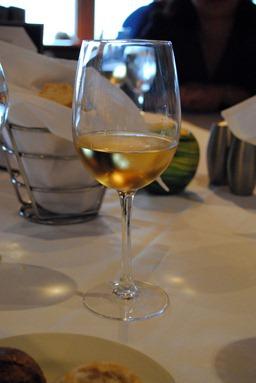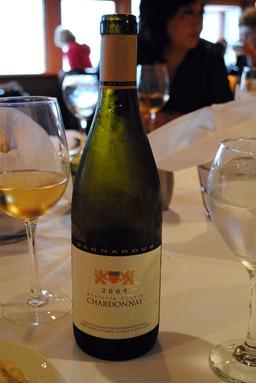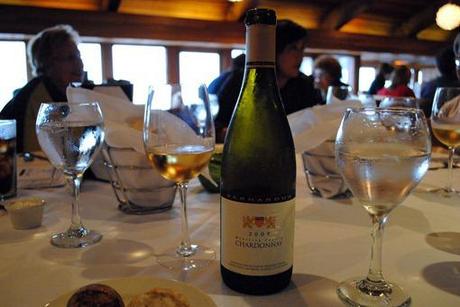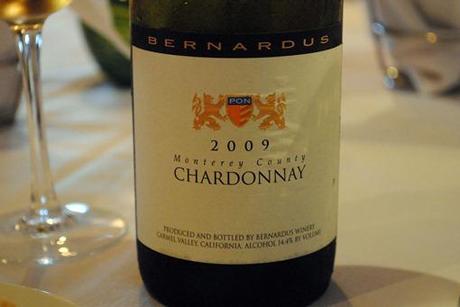 The menu was intense! There was a $45.00 lobster tail plate.

I really wanted some soup but couldn't decide which one. Luckily, the restaurant had a Soup Taster on the menu which came with a little cup of gazpacho, clam chowder, and lobster bisque.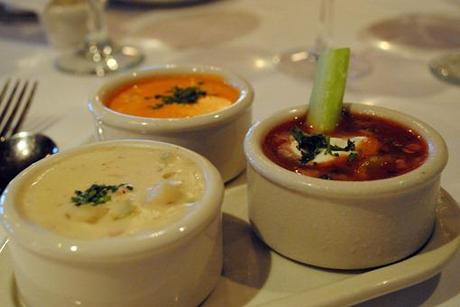 How cute is that?! I was leaning more toward the lobster bisque but after trying the little cup I was really glad I didn't order a whole bowl of it. It tasted kinda funny and I couldn't eat it. But the other 2 were really really good.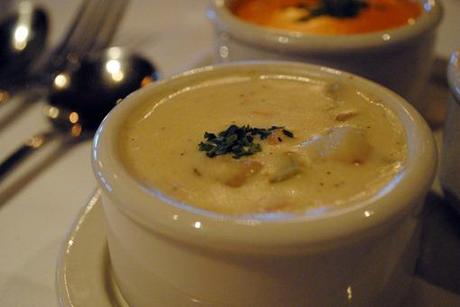 The clam chowder was really thick and creamy and the gazpacho was really flavorful and spicy. I was really really happy with them.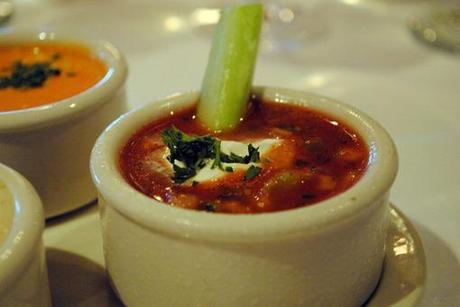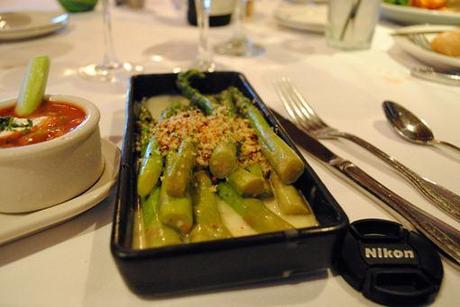 I ordered a side of asparagus steamed with a butter sauce and bread crumbs for topping. They were super good too. I ordered so well.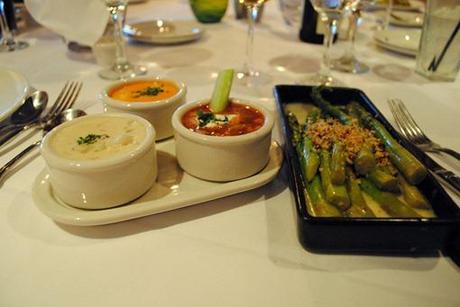 I'd saved my glass of wine for dinner and everything tasted really great together.
After we'd all eaten we decided we had to have dessert because it was Sweet Friday, yo!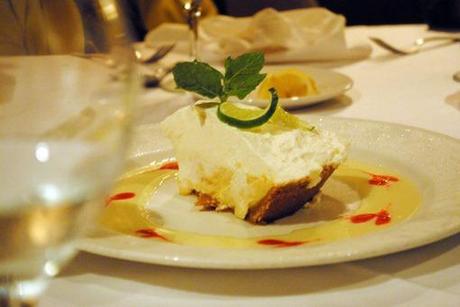 Key Lime Pie (that I ate almost all of because most people at the table wanted some to the massive Mud Pie). SCORE!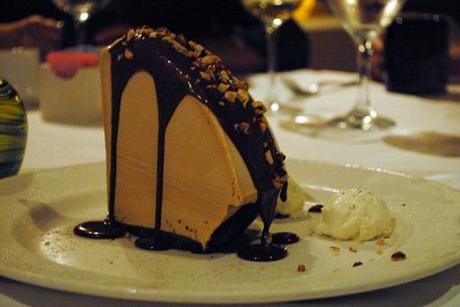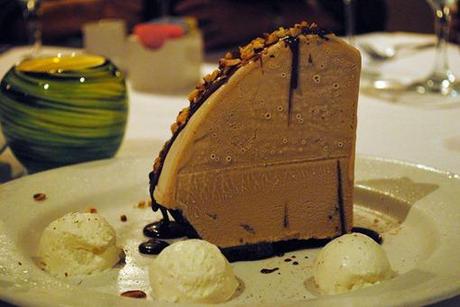 No joke, this Mud Pie was 6 inches tall and 4 inches wide.

Today! Lunch, Snack, Fitness, Dinner
I did a massive 4 mile run (after 4 days off) at under 10min mile pace. I left at 11:30.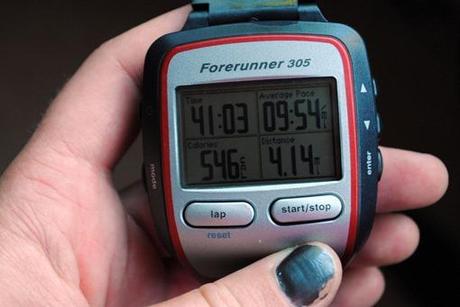 I'm getting faster

mile1- 9:20/best 7:53
mile2- 9:40/best 8:41
mile3- 9:17/best 8:01
mile4- 9:40/best 7:17
I had to book it once I got home to make it to the Matinee of Fiddler on the Roof. With a shower and blow drying the hair I had absolutely no time to make lunch so I whipped into the 'Bucks.  I got a grande iced green tea and a chicken tarragon salad sandwich.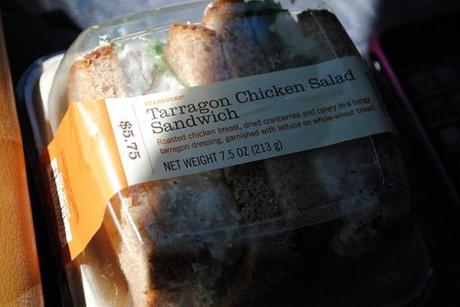 This 'wich was super delish! Maybe I was just really really hungry but it seriously rocked my world. 490 calories
After the show I snacked on a mini Larabar. 100 calories
Dinner tonight is going to be lasagna and salad. My Dad bought a few tickets for lasagna dinners to support a local youth football league. The lasagna came from Angelina's (they seriously make the best Lasagna I've EVER had!). 1/2 of the square of lasagna was 320 calories and the little bite of garlic bread was 90. Max might bring out some salad that I'll have some of too.
Later friends!