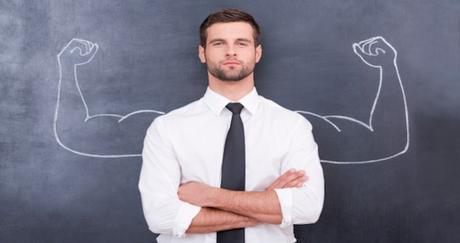 March 17, 2015

Email This Post
The Care and Feeding of Content Producers
A whopping 61 percent of people are more likely to buy from companies that produce custom content, according to the latest research from Custom Content Council with Roper Affairs. "Content" is not just a buzzword, drills Kyra Kulik writing for Distilled. It's essentially the future of your business, and managing your content team is a critical endeavor.
Content production requires all hands on deck. And at the heart of the typical marketing content team structure are your mastermind strategists, a managing editor/calendar-keeper and the content creators – writers who are subject-matter experts. Your writing team might include journalists and storytellers, who are very different creative assets that bring valuable skillsets to the team. (To understand journalistic writing better, read "Interview like a Journalist" and "How to Tell Brand Stories with Data," both from our archives.)
Because your writers are the primary content producers, effective management of this creative (and usually introverted, sensitive and addicted to coffee) team is essential and requires balancing creative freedom, structure and guidance.
The Content Marketing Institute outlines some ways to achieve that balance:
Guidelines – The content team needs clear direction to address overall consistency and standardize quality. As appropriate, consider including specific content objectives and project mission, voice and tone preferences, a description of the audience, style and formatting preferences, graphics and requirements, editorial process information, and more. For other views, turn to HubSpot to learn how to work with remote writers, while social media coach Janet Fouts gives tips about community management on her blog. We also recommend using creative briefs to provide directions. Here is a sample.
Communication – Fortify your team and elevate content quality by developing rapport and deeper understanding of your team members' needs and abilities via phone and video calls. Email collaboration only goes so far; connecting verbally with each team member is instrumental in successful content production. Get on a call to re-establish guidelines, clarify expectations and, above all, keep the conversations flowing. Google Hangout, UberConference and Yammer are some tools you can use to collaborate effectively with your team.
Version Control – Keeping track of the current draft can give even the most organized managing editor a headache, so clearly and confidently tracking revisions is crucial. Aside from accurate file-naming systems, the free Google Docs solution has a revisions feature that simplifies this task. Paid services and tools that focus on document management and workflow collaboration are also available.
Content is the future of integrated marketing, and creativity is the key to innovative content. You'll gain more from your content-marketing program if you empower your content producers. Your creative team is eager to help you, but they are hungry for direction, communication, a process – and of course, an occasional pizza.