Street art is often associated with negative connotations: vandalism, graffiti, gangs, delinquency, hooliganism and crime are some, to name a few. There's probably no better place to defy these stereotypes than Valparaíso, Chile, a seaport city just an hour north of the capital, Santiago. As the country's third largest metropolitan area, Valpo (as the locals refer to it) is a historically important place boasting a very impressive resume, which includes:
Being South America's most important prior to the Panama Canal
Having the continent's oldest stock exchange and first volunteer fire department
Chile's first public library
Birthplace of El Mercurio de Valparaíso, the world's oldest Spanish language newspaper in continuous publication
The once upon-a-time home to notables such as Ernesto 'Che' Guevara, Chilean Nobel Prize winning poet Pablo Neruda, Salvador Allende and Augusto Pinochet
Since 2003, Valparaíso has been declared a UNESCO Word Heritage Site and named "Chile's Cultural Capital," but what makes this place so unique from others today? All one has to do is open their eyes (literally) to see why.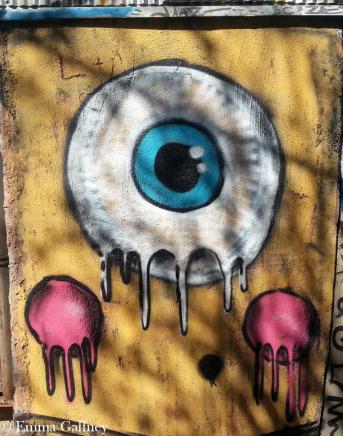 The cerros (hills) of Valpo are rife with street art. These vibrantly colored murals are embraced by the city, a trend that began in the 1960s when college art students started using building walls as their canvases. Artists and tourists from around the world now flock here for this reason. Thanks to these murals, Valparaíso continues to remain one of Chile's top attractions. Below is only a fraction of the work to be found. For the rest, well, you'll just have to go and see for yourself.