The Last Month And A Half In A Nutshell
So Emma and I arrived to Australia (Brisbane) on Oct. 20 after spending some time with friends in Portland, Seattle and Vancouver, Canada.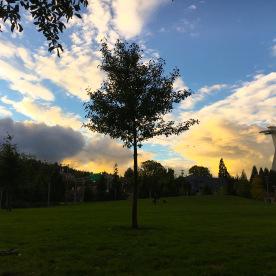 Portland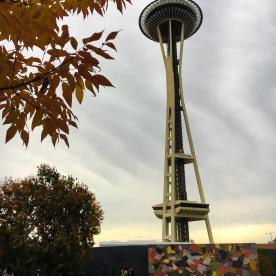 Seattle Space Needle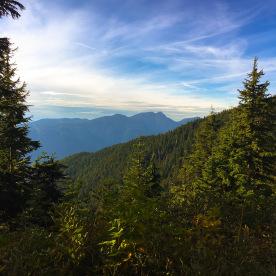 Grouse Mountain, Vancouver
For our first two weeks in Brisbane, we stayed with these two Ozzie blokes, Drew and Nick, while trying to find a first job and simultaneously getting to know a completely new area of the world.
Drew and Nick are great guys and we enjoyed our time with them immensely, but eventually we found a job online picking fruit and vegetables, which was only about an hour west of Brisbane in a small town called Gatton, so we packed our things and headed off.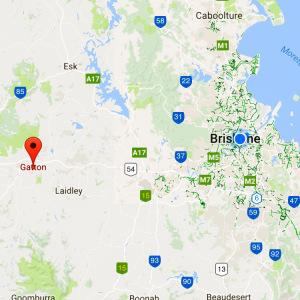 The Scam
Little did we know upon arriving in Gatton that we were entering what was basically be an illegal labor camp taking advantage of backpackers. (Many backpackers are preyed upon in the agricultural sector due to the 88-day harvest work requirement to secure a second-year visa).
We didn't need our 88 harvest days yet since we'd just arrived to the country, but Emma and I enjoy outdoor work and farming. We'd done quite a bit of it during our year in South America in 2014, so we decided to give it a shot as the contract promised eventual good paying hourly work.
After our first day of working nine hours in the blistering Australian summer sun, only making $60 for the day each and talking to the other backpackers, we realized we'd barely makeenough money here to cover rent ($300 for the both of us per week for a cockroach infested trailer that we shared with two other people), let alone actually making a living.
We later found out this woman has been in trouble multiple times before regarding agricultural labor issues and that backpacker job boards actually warn about her. There was no way we could have known this beforehand though, as due to this, she frequently changes her 'company' name and uses a false alias.
I guess we should have known to run when we saw the Trump bumper sticker on the back of her car.
Even though leaving meant losing our $600 two-week rent deposit (which was part of the scam since most people arrive there, sign the contract, pay the upfront non-refundable rent, see the situation and leave the next day), we decided to get the f*ck out of dodge.
We got back in touch with Drew and Nick and told them of our desperate situation. Being the great pals that they are, they invited us back to stay with them until the end of November so we could sort ourselves out again.
What had initially been a curse turned into a blessing. We became really good friends with Drew and Nick, cooking dinners at night together and exploring parts of the coast and nearby national parks with them on their days off.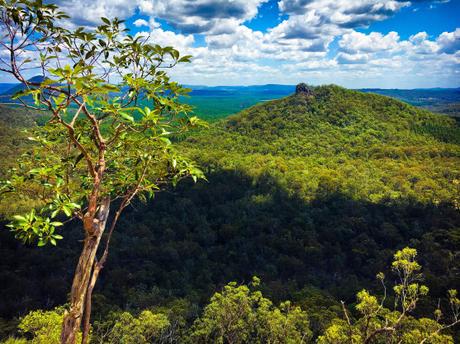 Glass Mountains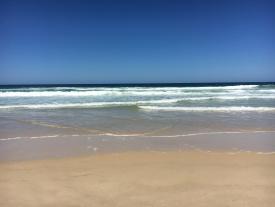 Gold Coast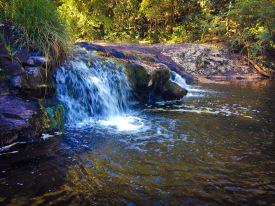 Gardner Falls
City Slickin
Being cautious from our first experience, and now desperately needing to make money, we decided it would be best for us to give city life a shot.
Brisbane itself is a really beautiful city that meanders and winds along the Brisbane River. It's quite clean and aesthetically pleasing, with colorful budding trees and quaint houses, shops and cafes on the outskirts of the metro-area. It is also a coastal city, sandwiched between the the famous beach destinations of the Sunshine and Gold Coasts.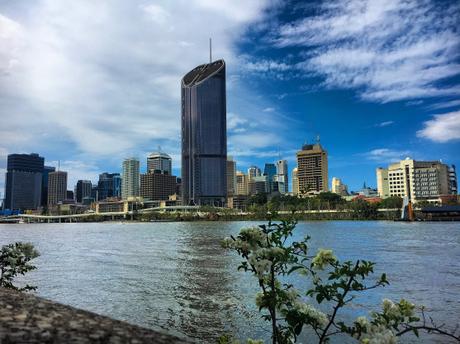 View of downtown from South Bank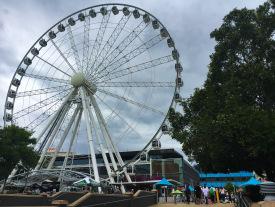 Wheel of Brisbane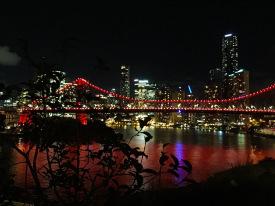 View of the city at night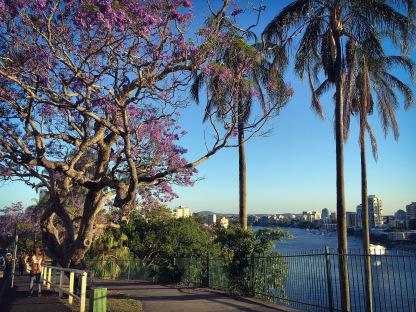 New Farm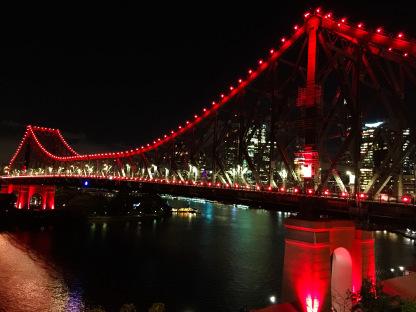 Story Bridge
In our first week back at Nick and Drew's, Emma got a job working at a health food cafe called Wilde Kitchen. A week later, I got an admin job in the office for a national vet company called GreenCross Vets.
Having finally secured good-paying stable jobs, we were ready to look for a place of our own. We loved staying with Drew and Nick, but if Emma and I had to share a twin bed one more night, one of us wasn't going to make it alive.
We really liked the area we were currently in, a neighborhood called New Farm, which is very laid-back, close knit and hipster in a natural, not annoying kind of way.
Luckily, we found an amazing place in the area, right next to the river. We now rent out a room in a spacious apartment with two Australian sisters.
We couldn't be happier with the place and are quite content with calling Brisbane home for now.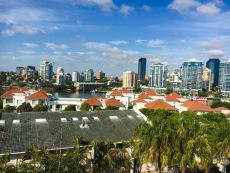 View from our bedroom window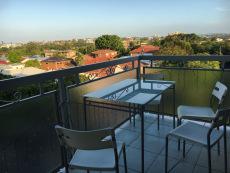 Balcony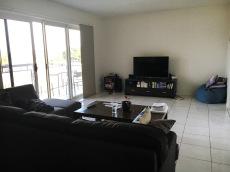 Living Room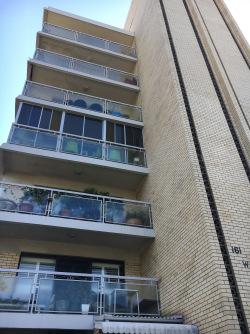 Outside of our building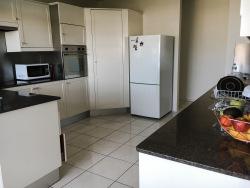 Kitchen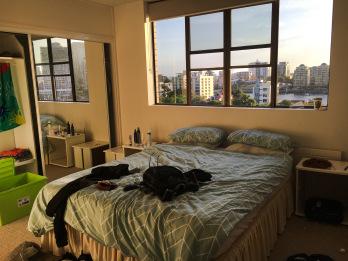 Our bedroom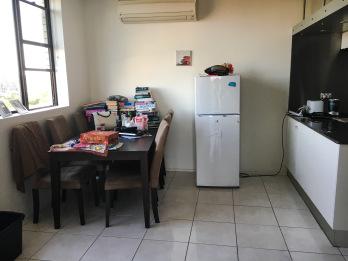 Dining Room
So What's Next?
We try not to plan too much ahead.
As of right now, we'll be staying here while working and saving until the end of February. By then, we should have saved enough money to be able to buy a decent used car and do some leisurely traveling around for a month or so.
Eventually, we'll get to a point where we need more money, in which we'll settle somewhere else for a few months and work again.
In the meantime, we're enjoying not having to carry around 20kgs backpacks everyday, having a cozy home in vibrant city, exploring the surrounding sites that southern Queensland and northern New South Wales have to offer, and making every day an enjoyable adventure.
Until the next update, I'll leave you with this..