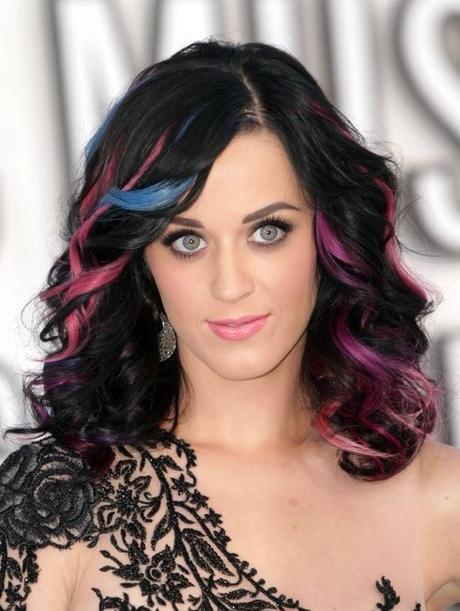 So apparently in every single class at my school, I have become known as the class "Katy Perry". Do I mind it? Hell no. To be compared to someone as beautiful as her is always flattering. But there is one thing that bothers me – the lack of depth in some people.
I know I look different. I march into class with my pink Bettie bangs and my vintage dresses, all done up in cat eyes and red lipstick. I get it. But Katy Perry is not the whole representative of the rockabilly movement. Hell, she's not even that rockabilly to begin with. The vast majority of clothes she wears are more modern with an "old school" flair; now correct me if I am wrong kids, but I would put money down that most of the items she wears are brand new and fresh off the designer presses – not vintage with all of its history. Now granted, she may wear a vintage piece now and then, but that has to be minimal.
Just because I have an unnatural color in my hair does not make me Katy Perry either. I have been told I look like her ever since I started dyeing my hair the reds, the teals, the pinks, and so on that I have. How does that make me Katy Perry? If you look at her "look" over time, you can tell that she has run quite the gamut of looks in these past years. Have they been rockabilly or vintage? Yeah, sure, some have. But mind you, that is all a part of her persona – just like Lady Gaga has her own look. And so that means I myself have my own look – there is no need to compare me to anyone else but myself.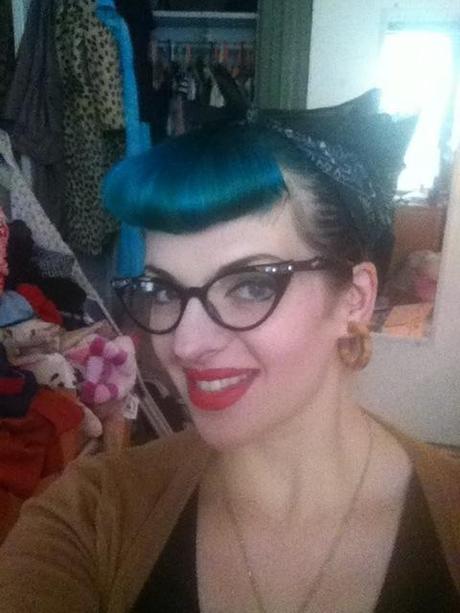 I take pride in being unique, and I love being the "odd one out" on campus because I show up to class with my pink Bettie bangs perfectly curled, my hair coiffed, my makeup perfect, and my outfit dressed up and decked out in vintage. As for everyone else – they all wear jeans and a tee shirt, and that's on the days that they're feeling like getting dressed. A lot wear pajamas to class, which I feel should be banned on campus. To me, as a professor, I would be very angry and upset if someone showed up to my class in pajamas. To me, that shows NO respect towards me, the class, or the fact that you are receiving an education. You are not showing respect for you. This is your life here, kids – treat it with the respect it deserves. You amp up your game, and will earn those things you now think that you are automatically "entitled" to. That's what life is – get used to it.
Last night, for my one night class, I was feeling lazy. But did I just go in my pajamas? Aww hell no – I wore a pleated full circle skirt, black stockings (it is cold!), a PUG top, and I just threw a wig on and added some liquid eyeliner and lip gloss. Good to go. Even then I still felt naked. But I still made some sense of an effort.
The rockabilly and vintage scene is almost nowhere to be seen, which is rather sad and shocking considering it is NYC. I've been considering moving to California (near LA), England (London), or back to Las Vegas. I love NYC, but all of these other places have more of my vibe and style – especially London. Just England in general, with it's style, it's politics, universal healthcare, and…well, let's just say my mind is more in sync with England than here's and let's leave it at that, shall we?

I have people telling me every semester that I look like Katy Perry – and then the name sticks. I'm not Katy Perry – I'm Holly. Don't get the two confused, mmkay?