OK. The anxiety is over. No more waiting for my Spartathlon number. I got an email last night that confirms that I will be number 65 this year. I can't believe 64 people got in before me, I was up at 3am entering my details. Anyhoo, stress over for me and many others, now is the time to get on and think about running the race.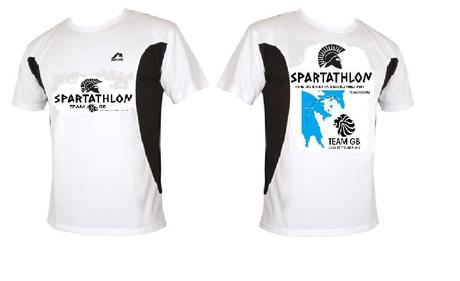 I first toed the start line of the Spartathlon in 2009, I was a boy amongst men. I listened in awe of some of the running achievements that my fellow runners had completed. It was a magical but humbling experience that I will never forget.
I also remember looking around at the truly international field that was present. It really is. I looked at the beautiful kit of the Korean team, the Japanese, the Croatian, Hungarian, German and Brazillian. They all looked amazing in preparation for this wonderful event.
I looked back at us Brits. We had guts and experience and resilience and speed. However we looked like the cast from Shameless.
And so I thought, why don't we have our own kit? This happened first in 2011 when Peter Leslie Foxall designed a brilliant T-Shirt with the slogan on the back "What have the Spartans ever done for US?"
Last year Stu Shipperly created an amazing T-Shirt which I wore for the who race (and bled on). Suddenly The Brits were looking like a smart outfit.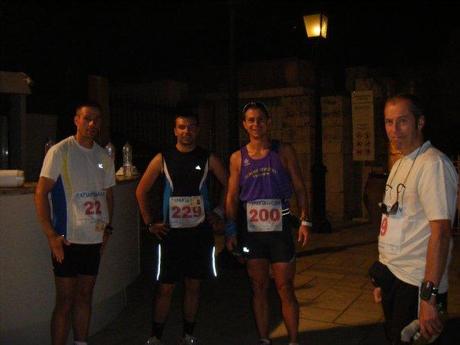 SHAMELESS???

This year I want to take this further. I want to create a real "team" atmosphere. I think I have done well in my own personal objective of convincing others how magical this race is and take some pride in knowing that I have at least helped convince some people to attempt the worlds greatest race.

But as we all know, starting the race and finishing the race are very different things. This is one of the few races I know where finishing is not a given. I want more Brits (or anyone really) to kiss that foot because I can never put into words just how amazing it feels.

And so I have created website (with great help from Mimi Anderson, Matt Mahoney and Mark Woolley) for the British Spartathlon team which I hope will serve as a resource for all those heading out to Greece this year. I am hoping it is something that all Brits will find useful and will want to contribute to. I want this to be a longer term project too, not just for 2013 so if you have any designs on running the Spartathlon then this is for you.

Hopefully we will get some sponsors on board that will help our athletes on their journey to the feet on Leonidas. Also we are hoping to organize a "Spartathlon Boot Camp" in Spain to get us pasty Brits in the sunshine.

I am quite excited by all of this and hope you are too. If you are a Brit who has been accepted for the Spartathlon then please let me know. Any feedback, suggestions, contributions are most welcome. The site is in it's infancy right now as I collect content and figure out wordpress. In the meantime enjoy :)

British Spartathlon Team Website