Last night my buddy and I visited The Boom Boom Club at The Old Vic Tunnels.
Well.. what can I say? It was a myriad of wonder and delight in a venue of musty old railway tunnels. Despite being just that, the Old Vic Tunnels are an amazing venue where opportunities are endless. For this particular event, each corner had something different going on, or another curious art installation to catch your imagination.
For us, the night started in the skull room where there were a mixture of acts. From a guy reading extracts from Mills & Boon, to a live band playing what I could only describe as Russian sea music. Not that they were Russian, or at sea. But at the time I wanted to be both.

*note - annoyingly I only had my phone with me, so I apologize for the terrible quality of imagery and video!
We wandered through the venue as the night went on, enjoying the quirky bars and random snippets of entertainment in between.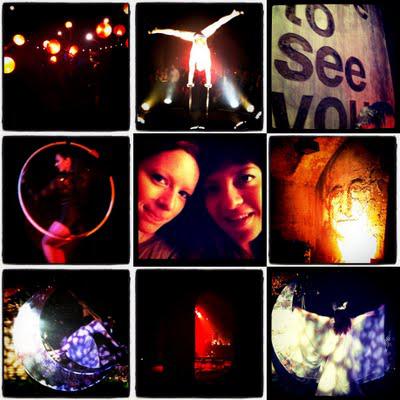 The second half of the evening saw more wonderful acts, including Miss Kitty Bang Bang who Michelle and I had seen previously at the Hurly Burly Show, so we were quite excited by her presence. Not only is she an amazing burlesque act, but as part of that, she is also a fire eater. Incredible! Other acts included Frank Sanazi - a crooner singing about the third reich.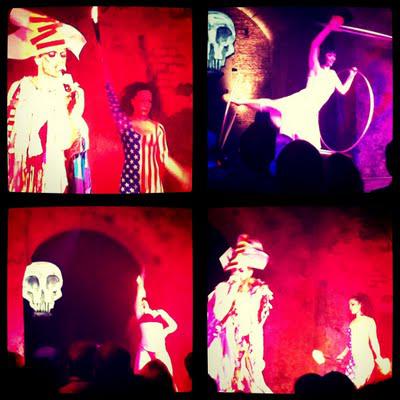 Tonight is the last night of the Boom Boom Club at the Old Vic Tunnels, so get down there if you can. Otherwise look out for them at a venue near you - for a great night out with a bit of a difference!