The Body Shop Wild Rose Hand Cream Review
Hey ya beauties! I am back after a long gap again. Life is busy or maybe, I am just too messed up. I hope to peek in here as and when I get a chance. For now, let's move on with the review of my first hand cream from The Body Shop in Wild Rose.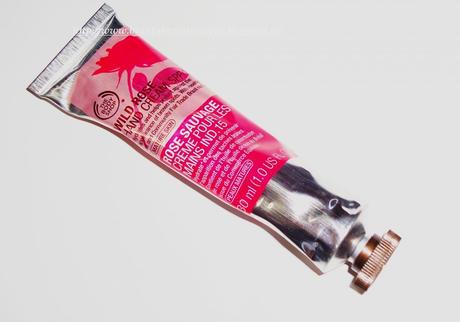 PRICE:  
₹495
QUANTITY:
30ml
INGREDIENTS:

WHAT IT CLAIMS:
Wild Rose Hand Cream will provide moisture to mature skin while helping to even out skin tone. The Body Shop's hand cream is infused with fragrant rose hip oil so skin is hydrated and protected. Best for mature skin. 100% Vegetarian, Never Tested on Animals, Contains Community Fair Trade Ingredients, No Sulfates, No Phthalates, No GMOs, No Triclosan
MY EXPERIENCE:
I have repeated many a times here about my dry skin problem and my hands are the most affected area of this problem, dry, rough hands all throughout the year which becomes flaky in the rainy season as well as in winters :(. While browsing through the hand creams section in the TBS store, I liked the smell of The Body Shop Wild Rose Hand Cream the most. I have never been a fan of the rose fragrance in any products/perfumes as I always find it too artificial, but this one was amazing as it smells exactly like real rose buds. The cream is really lightweight and absorbs pretty fast without leaving any sort of greasiness.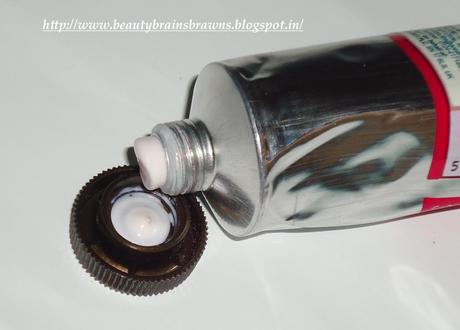 But the main gripe I have with this one, though it says for matured skin and all, it fails to give my hands adequate moisturisation and requires frequent re-application. Also the cream collects at the mouth and oozes out on opening the cap, so one has to be careful while storing it.

Summing it up,
WHAT I LIKED:
Captivating, 'real' rose fragrance.

Non greasy and lightweight.

Sinks into skin fast.

The Body Shop's promise of

No Animals testing, No Sulfates, No Phthalates, No GMOs, No Triclosan.
WHAT I DIDN'T LIKE:
Not adequately moisturising leading to frequent re-application.

Requires proper storing.

Hefty price tag for a hand cream, specially when it isn't that amazing at work.

 
VERDICT:
I scored it 4 only because it makes my hands smell oh-so-nice. Loved the 'non-artificial', rose smell, for the first time ever. If you don't have severe dry hands like mine then you might like it better!
RATINGS:  4 out of 5