This post is an update to my post before regarding 
The Body Shop Cadeaubon t.w.v €10,- (Vrienden Loterij) I was planning to exchange the gift certificate for a Tea Tree Face Mask however when I went to the TBS store I change my mind the moment I found this

Tea Tree Pore Minimiser.
I am going to share now to all of you why I chose this 
Tea Tree Pore Minimiser
rather than 
Tea Tree Face Mask.
Also I'll share my experience and thoughts of this product. So, let's get it on...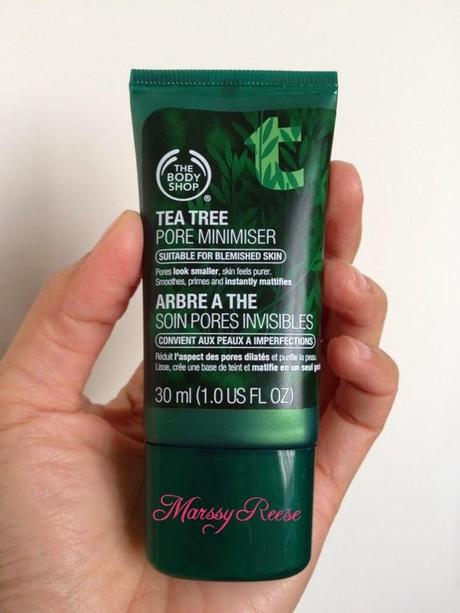 Packaging
The product is enclosed in a dark green container which is about 12 cm in length and 5.5 cm width.
It is a handy bottle which can also be considered as a travel bottle.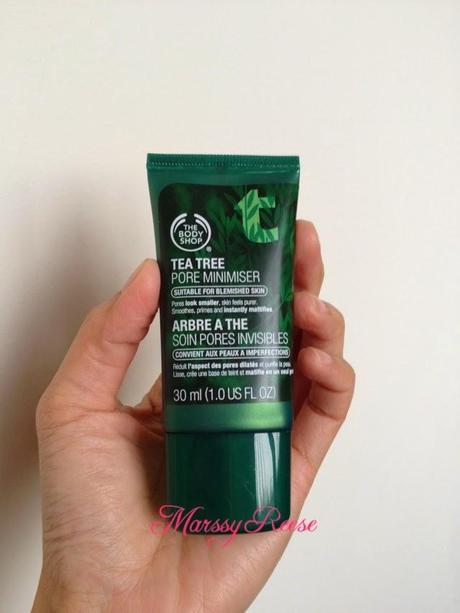 The details of the product are written in both English & French.
Infront of the container shows the name of the company, the product line, the product name as well as what it claims.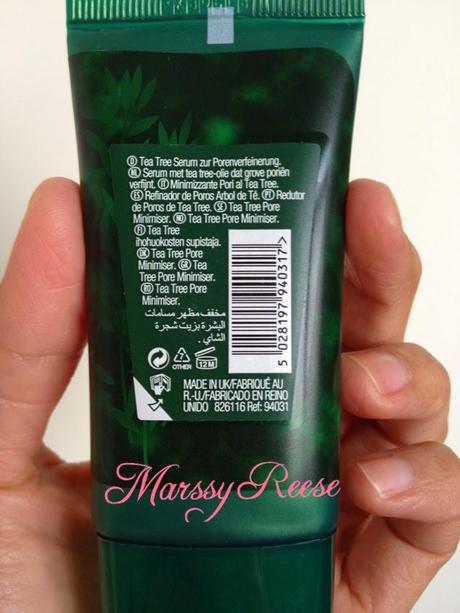 It is a squeezable container for dispensing the content.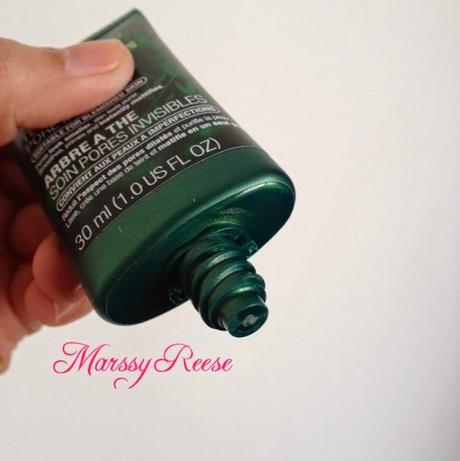 Product
Description:
It claims to be suitable for blemished skin. Pores look smaller, skin feels purer.
Smoothes, primes and instantly mattifies.
Major Ingredients: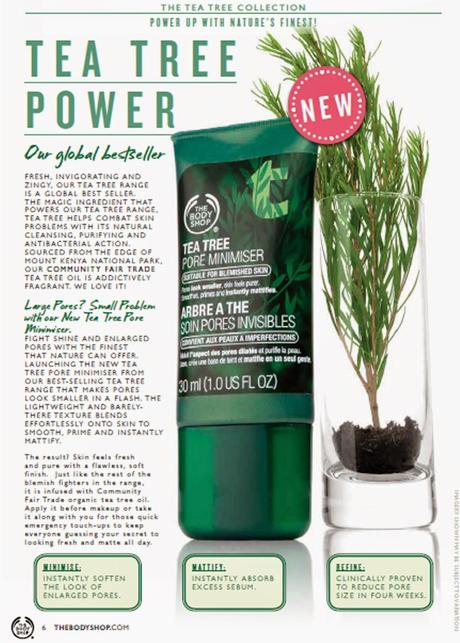 Image from TheBodyShop.com
How to use:
Apply after cleanser, toner and moisturizer to give an instant confidence boost.
Content:
                                     30 ml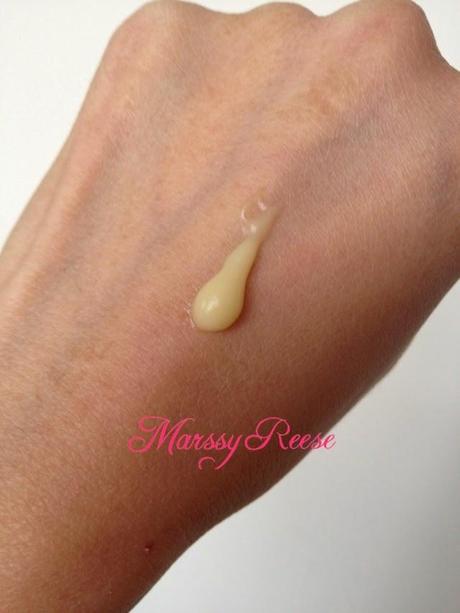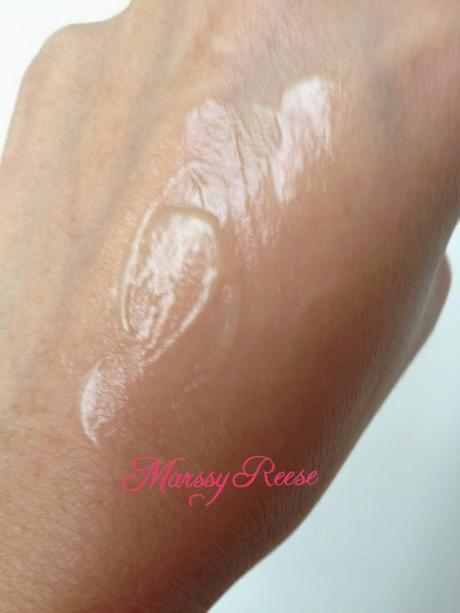 Final Thought
♡
♡
♡   
♡
♡
♡   
♡
♡
♡
I decided to get this pore minimiser because I have a large pores and I think that maybe this can help 
lessen it. So I did give it a try
J
Even though it was suggested to use it as a make up primer I included or shall I say I added it to my evening skin care regimen because it has a not good result when I use it as a primer. During my first use of the product as a primer when I apply the BB cream after it, it did flakes and it was so disgusting so I stopped it.
I change it, I apply the gel every night after toning my face and a few minutes comes the serum and the result was totally awesome, It feels refreshing on face and nothing like unpleasant result. I like it.
So far, I have been using this for more than a week now and I did not notice any changes with my pores I guess it will still take time for me to see the result but I don't mind if it won't minimise my pores I know and I understand that it won't happen in just a snap.I like that it does mattify and smoothes the skin. It helps lessen the red spots of my face.I also like its cooling effect on skin once applied. Oh and before I forget the scent smells very herbally which is I prefer and lastly it has a good way of dispensing the gel much hygienic.Rating                   CCCCC 4.5 / 5Price                   €10,00
Availability                    TheBodyShop.com and all The Body Shop stores�Marssy Reeseœ