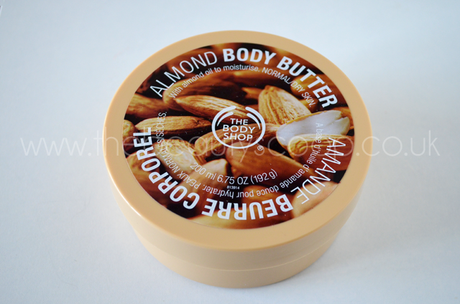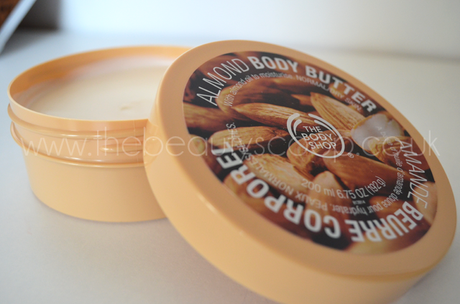 I recently bought a ton of Body Butters from The Body Shop as I've always been very impressed by them in the past, and also because I noticed that they were on offer. Some were already reduced in the sale, but I also bought a couple that weren't and used the code BUTTER (I'm unsure if this still works or not) for an extra £2 off all Body Butters, including those that were in the sale - total bargain!
I ended up getting the following scents for myself: Almond (2), Brazil Nut, Shea (2), Cherry (2), Cocoa (2), Japanese Cherry Blossom (2), and Cranberry Joy so I should be fully stocked for quite a while, although that won't stop me lusting after even more of them! I also bought a few others as gifts for my mom and sister as I know they like them too.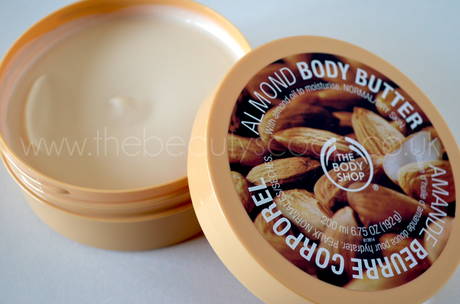 Anyway, I'll be giving you my thoughts on each scent over the next couple of weeks as I start to use them. The first Body Butter that I just couldn't want to get my hands on was the Almond scented one, I love the smell of sweet almond products and I was hoping that this would be the same.
I have not been disappointed, it's gorgeous... it has a hint of a marzipan-like scent, that soon settles down to more of a sweet, almondy flavor. I adore this, it's strong enough to make you smell lovely but not enough to overpower any perfume you might wear.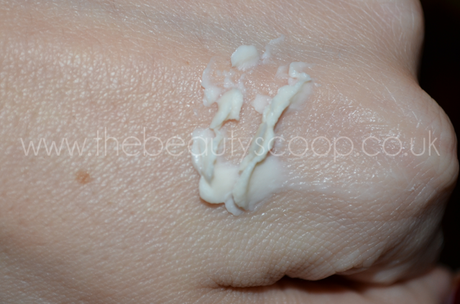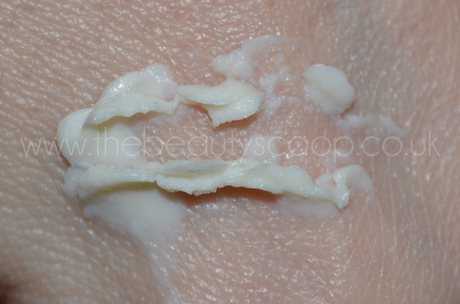 The texture is firmer than some of the others in the Body Butter range but soon softens up and applies to the body with ease.
It's also seriously moisturising, I think this is hugely down to it containing almond oil (and a lot of it, as it's second only to water in the igredients list) and also shea butter, another intensely moisturising ingredient - the tub says it is suitable for normal to dry skin, which is perfect for me. It does leave a bit of a film on the skin after use, but it's not greasy and doesn't make me feel icky in the slightest.
I can't recommend this enough, I'd buy this over and over again. It's also currently on sale for just 5 of your English pounds here which is a complete barrrrrgain!
This post originated at www.thebeautyscoop.co.uk