Good weather is elusive, and we're not interested in a bash to the Bandas, so a week passes in Saparua. With the extra time, perhaps it's not too surprising that we made a few friends ashore.
Twelve year old Jundri was the first: he and his friend Onget paddled out to Totem on a raft of lashed-together sago trunks. They came back to play, swim and visit many times. He invited us to his home, where his mother fed us delicious doughnuts and sold us some arak. For the uninitiated, arak (or arrack) is Indonesian moonshine, made from fermented palm flowers. I predict this bottle will sit unconsumed for a while.
One of Jundri's relatives had the same first and middle name as Jamie. Brothers from another mother.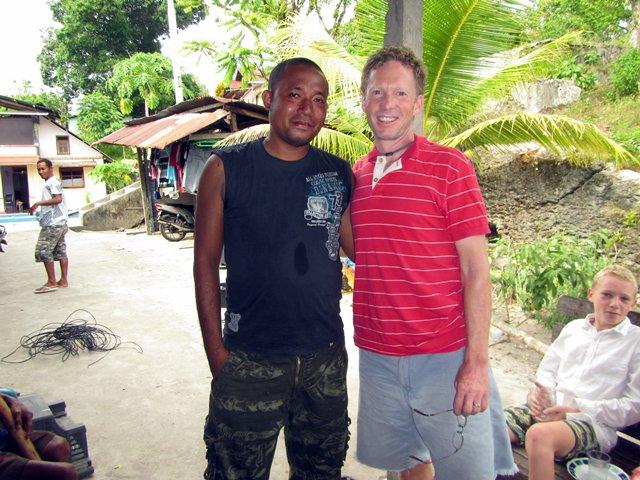 Flying a kite with Jundri near the fort, we met a couple of Fullbrights who had been English teachers at the local high school in prior years- they work in Jakarta now, and were back to visiting their former students.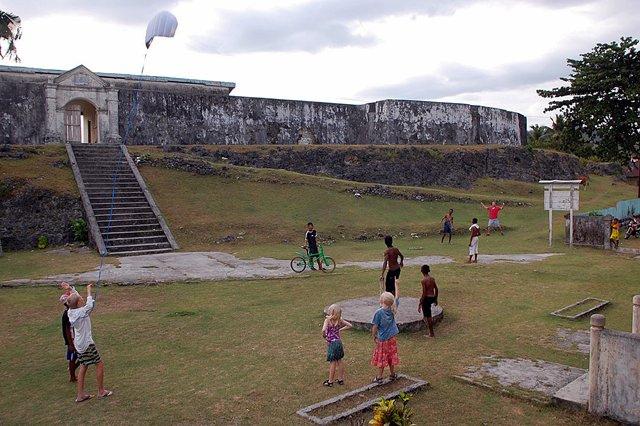 After a fun afternoon on the boat with the whole crowd, their students were back a number of times in the following days. I'm sure it was all about practicing their English, right?
Squalls didn't matter much. Just keep swimming.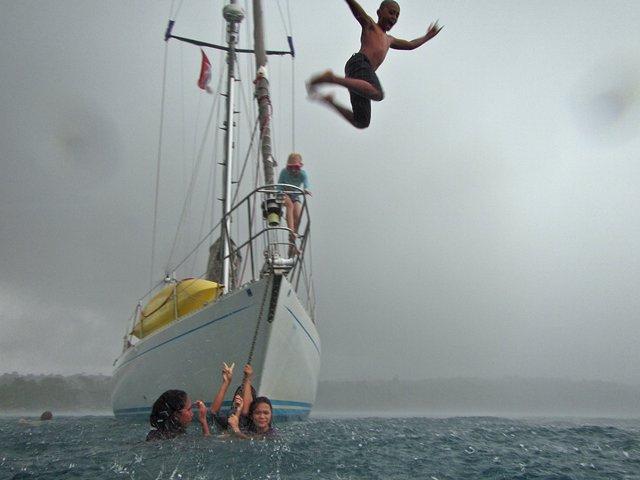 They brought is local snacks to try: crunchy treats, all of which included either cinnamon, nutmeg, or kenari (nuts similar to almonds). Good times!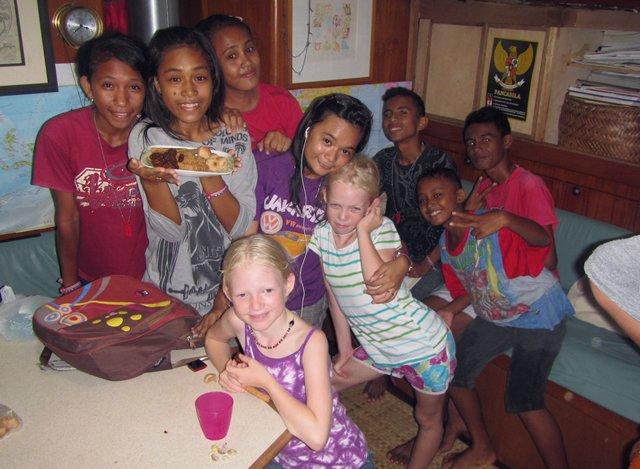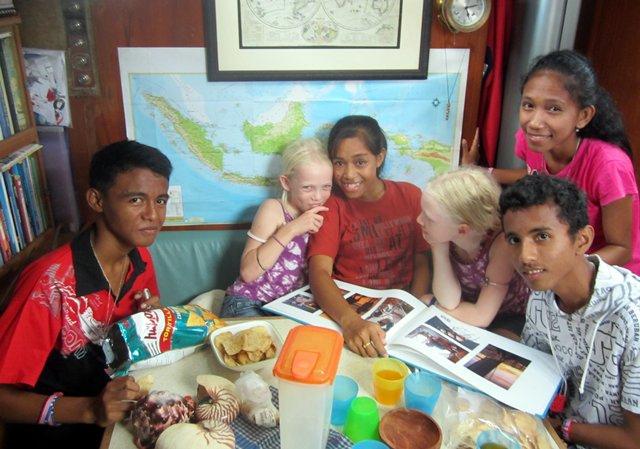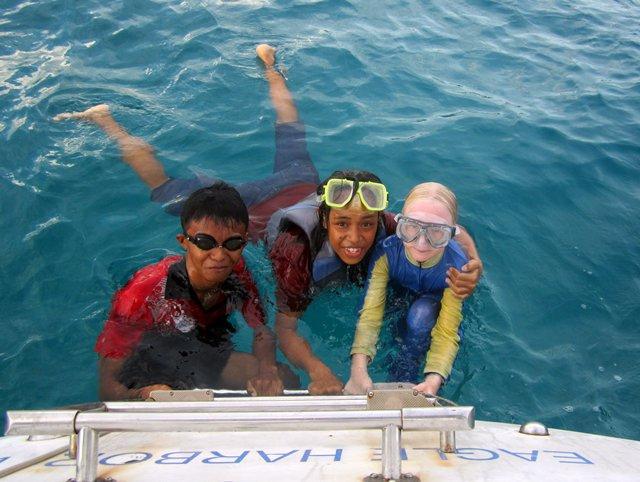 [photos photos photos]