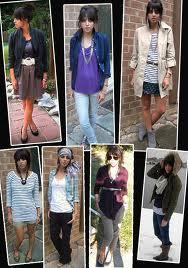 It's official starting a fashion blog is as 1,2,3.... However, making a living off fashion blogging isn't so easy. Bloggers have recently found a new way to make some extra money. Blog shops are popping up on major fashion blogs everywhere and giving fashionistas to sell old pieces, DIY items, and their own designs to their loyal fans.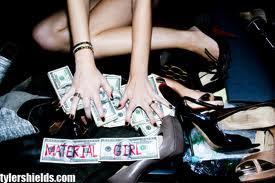 There are many ways to sell clothes on a fashion blog. One of the most common ways I've seen are bloggers setting up their own Etsy or Big Cartel shops which run like online boutiques. Another way for them to sell items are by setting up a separate page on the blog itself that allow followers to purchase items through paypal. Selling clothes from the blog as well as setting up a separate shop both work well depending on the bloggers' preference, however websites like Etsy make it easier to manage stock.
While selling clothes on blogs is an awesome way of making money, it's also a fantastic way to promote their style and blog itself. Most blogs are promoted through word of mouth, what better promotion than a fan telling her friend that she purchased her new dress from her favorite blog.
Here are a few blogs that I've found selling items:
1.TheStylePlaylist
2.Frassy
3.GlamourSplash
What do you think about bloggers selling clothes on their blogs? Good idea?