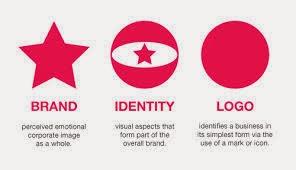 This post serves as a reflection for this really cool class I took once. The class is called Business Story Telling and Brand Development and of course just like you guessed it is all about branding. Through out the Fullsail EBMS program, you constructed a business plan and in this Branding class is where I found the meat and potatoes of mine.
As my business is still in the making I won't divulge too much information. However, I was able to come up with my company name and logo in this course. I also was able to start building our brand identity. A lot of people don't realize that the story behind the brand is almost more important than the product itself. For example, if Johnny Cupcakes didn't make people fall in love with who he is I'm not sure he would have become as successful as he is today.
After learning how important personality is in branding, especially when it comes to the fashion industry. I have started to pour my heart and soul into my business concept, when people see the company culture they will know that it was built with passion and sprinkled with a little bit of Ruby all over. I hope you all tune in because I can't to see what you all think of my brain child that will be unveiled soon enough!!