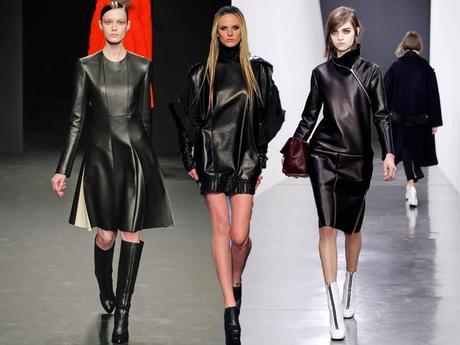 Fall Winter 2012 Ready to wear collections - Calvin Klein, Jean-Paul Gaultier, Céline (style.com)
Do you remember when I did a post on black leather ? Some people rightly noticed that I didn't mention anything about black leather dresses, but it's not because I don't like them. If I love the black leather trend then I have to say that I ADORE the black leather dress trend. I love dresses, I love leather and I love black, combining the three can only be a winner to me.
There are many options this season if you're looking for a black leather dress. The only problem is that they are all super expensive. There is also the option of faux leather, but while I can go along with the faux leather leggings, faux leather on a dress just seems a bit SM to me (not that I have anything against SM but it's not the style I want to promote in the blog). I'm still waiting for Zara to come up with a (more) affordable version but in the meantime I'll keep lusting over these.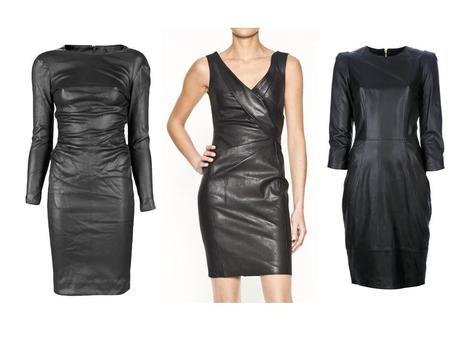 The Row dress (
farfetch
), Luc Duchene dress (
Luc Duchene outlet
), By Malene Birger dress (
farfetch
)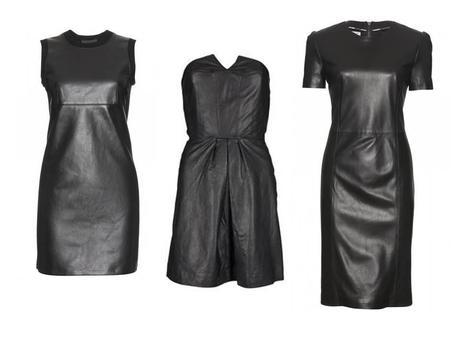 Alexander Wang dress (
my theresa
), Vanessa Bruno Athe dress (
place des tendances
), Burberry dress (
my theresa
)
If you found any affordable alternatives pleaso do share.
How about you, will you rock the black leather dress ?
xx Marta