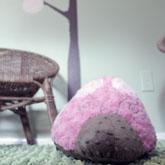 Have you ever spent days, weeks, months on a project for someone you've never met? Pete and I have been spending the last several months on thinking, designing, and decorating a room to impress Lucy June.
I thought it would be so easy! Just buy a bunch of cute baby stuff and put it in a room. It doesn't seem like you could go wrong with cute baby stuff, but yeah, actually, you can.
Our first approach was to buy cute antique baby items. We found things like old children's books, baby carriages, and this dark (and sort of depressing)
antique pram
. Yeah, it's charming. But it's not practical. Or safe. Or bright and cheerful. 
So at some point we pushed the antique pram out of the room, dumped the geography books that showed the Soviet Union, and proclaimed
let there be light!
Lucy's nursery was inspired by: - Greens, pinks, and browns - Animals (she
has
to love animals) - Outdoors (she's a June Bug after all) - Handmade items with love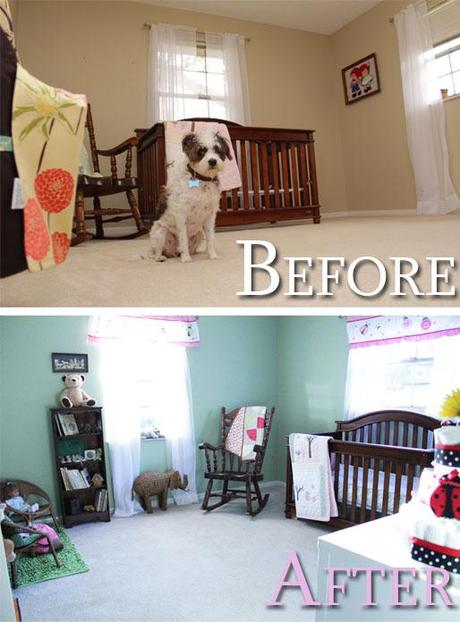 We started with a neutral room and two very important pieces of furniture: a rocking chair passed down to us from Pete's parents and a crib that was also bought by them. 
It took us forever to paint the walls. We bought a can of
Valspar Spring Botanical
green paint about five months ago. Over the past couple of days, Pete painted the walls in this color and also painted a brown and pink tree on one wall.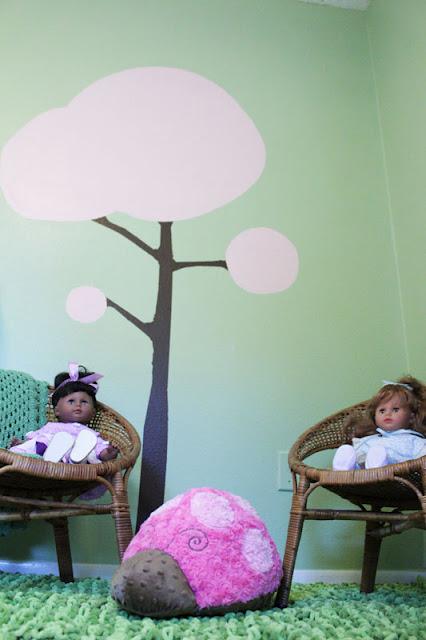 We found a green rug and pink bug from Target that really gave the space the outdoor theme we were going for.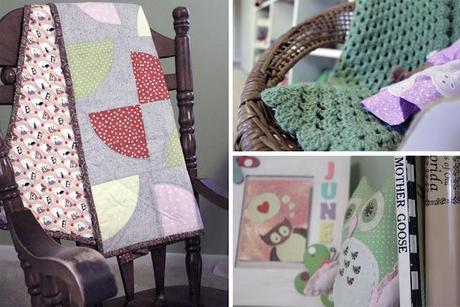 We were also blessed with friends and family who spent days working on projects for Lucy. Receiving these gifts has made me feel so loved... and amazed me that other people are also putting in so much effort to impress a little girl they've never met.
The quilt over the rocking chair was a gift from my friend Bailey. My friend Shaina also gave me a crocheted blanket that her mother made for Lucy. It feels like both of them knew our plan for the nursery all along because they are absolutely perfect for the room! Bailey also handmade a card that is displayed in a handmade picture frame from my friend Erika. Seriously... I'm in love with this room because of these items!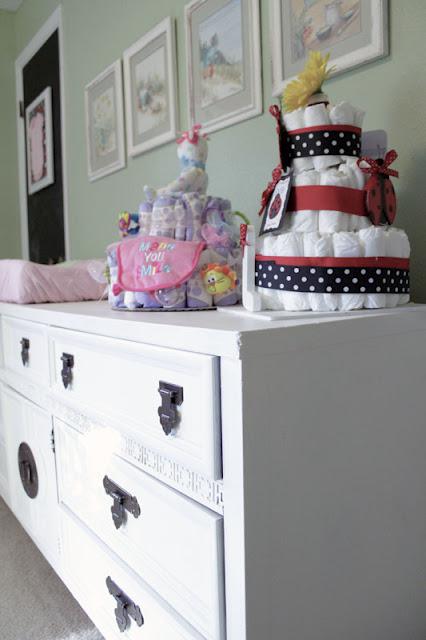 To keep the craftiness alive, we have two beautiful diaper cakes on display from Eva and Dana! I know I'm supposed to take them apart and utilize all of the fun things inside, but they're so darn cute! I promise I will take them apart eventually. Just not right this second.
Also, Lucy's dresser/changing table was the
$40 find that we salvaged from a thrift store
. 
When do babies start to read? I haven't read about that milestone yet, but I think we have a few years before she starts enjoying books. That being said, my undergraduate degree was in literature and I've spent my entire life enjoying and learning from any book I could find. So... even though Lucy won't be able to read for a while, we have
two
bookcases in her room that are already beginning to fill up with children's books. Of course I'll be reading a lot to her, but I just didn't feel comfortable having a nursery for her that wasn't full of stories.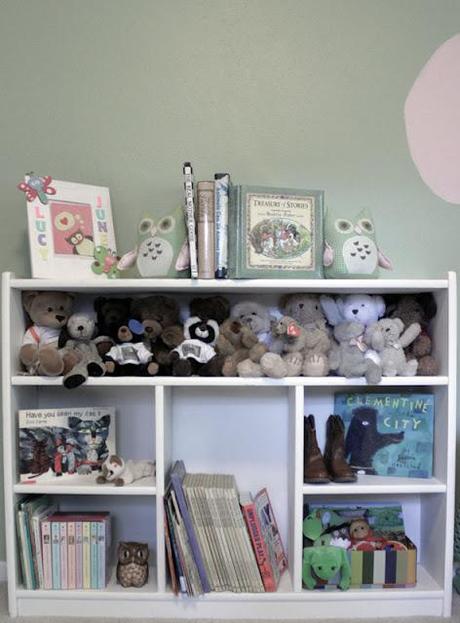 The above bookshelf was the first one I bought in high school when I realized I needed more bookspace. It was looking a little rough, so Pete painted it for me.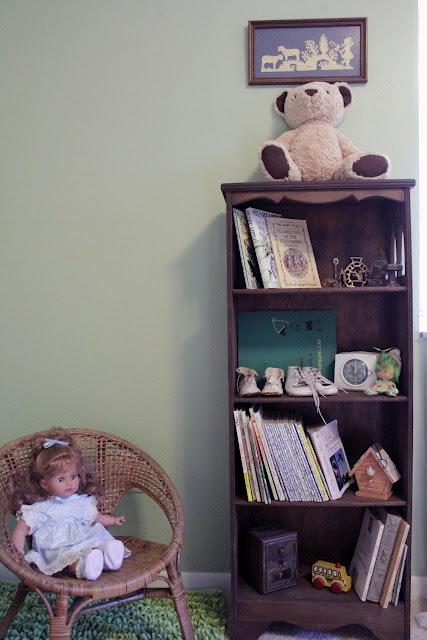 Lucy's second bookshelf is full of so many items that I love. Above it, we displayed the Scherenschnitte of Little Bo Peep. It also has my vintage baby shoes and Pete's letter box.
I'm confident that Lucy is going to love this room, but I thought I should check with a panel of judges who also think like babies. Catsby and Clementine did a quick walk-through once we were done: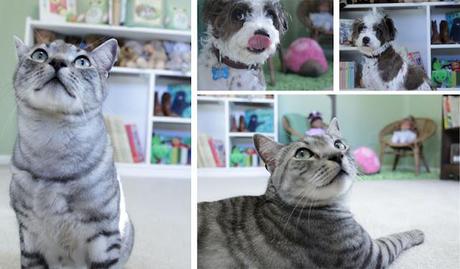 Catsby has tried out the crib, changing pad, rocking chair, green rug, and wicker chairs. He's in there all the time so he must be enjoying it. Clementine has licked every piece of furniture and remained calm in this environment (that speaks volumes since Clementine is a hyper Jack Russell-mix).
I think we're all ready to welcome June Bug! Four more weeks. :)