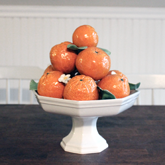 We have a lot of unfinished spaces in our home -- blank walls, a hodge-podge of hand-me-down furniture, and big empty spaces where "that one thing I want from Pottery Barn will someday be." But! We finally finished decorating the one room we felt we could tackle. A room that really only requires a table and chairs, but still. Our dining room is complete and we love it!
And by staying true to myself, I handpicked each element to make the room feel about 60 years older than it actually is. No surprise.
We made a lot of progress over the last few days, but the dining room has actually been a slow process. When we moved in, we did the following:
- Painted the walls Revere Pewter (at 75% strength) by Benjamin Moore.
-
Added a large frame to the window
(again, to make it look more like an older home).
- Bought a dining set (see below for more details on our set).
When I think of dining rooms in historic homes, I immediately imagine beadboard on the walls. It was an easy project and didn't cost much, so I regret waiting so long to do it. I also think it makes the space look larger!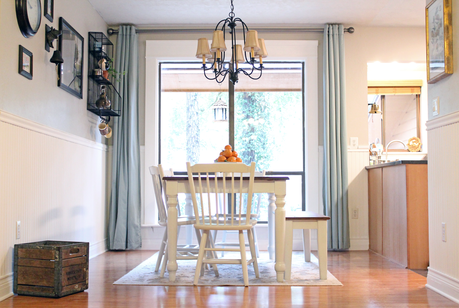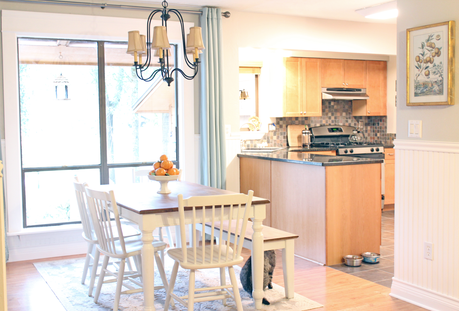 We bought our dining room table and bench unfinished from Wood You. The tabletop is stained Early American by Minwax. The chairs are from a salvage yard ($10 a piece!) and we painstakingly painted them white and added a varnish for more protection.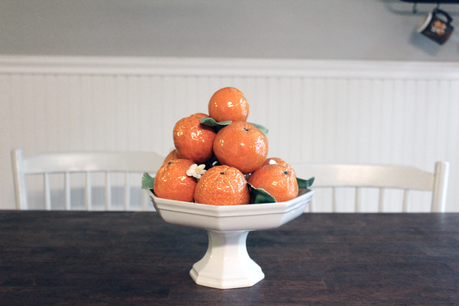 I found our centerpiece at a consignment shop the other day. I searched the far ends of the Internet for centerpiece ideas and didn't have a clue. I'm so thankful to have found this!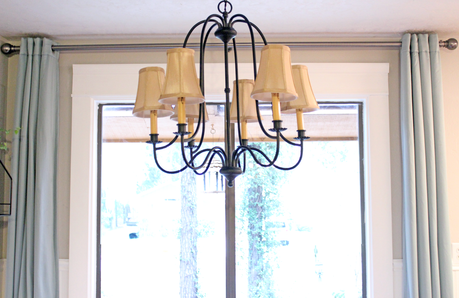 We replaced a ceiling fan with a new chandelier that reminds us of a birdcage. It was incredibly affordable (in terms of chandeliers) -- it's the Brondy 6-Light Chandelier (in aged ebony) by World Imports. More than half the price of another one we were eyeing at Pottery Barn.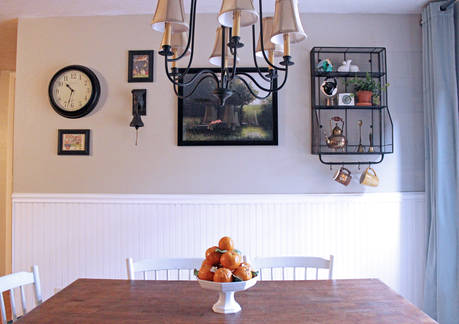 Our wall is lovingly adorned with piggies. Our toddler is going through a phase right now and is completely obsessed with pigs, so this is sorta an homage to her pig adoration.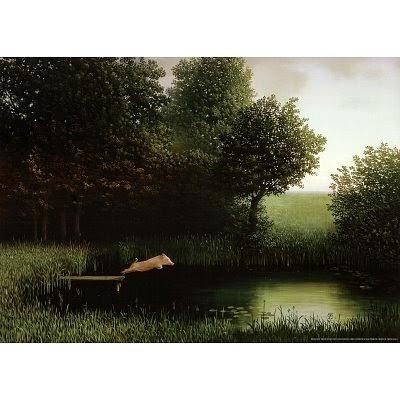 "Kohler's Pig" by Michael Sowa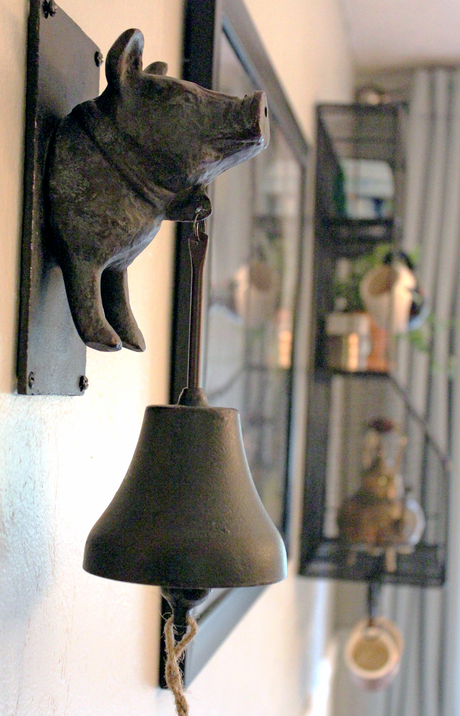 Vintage Blacksmith Pig Dinner Bell from Pottery Barn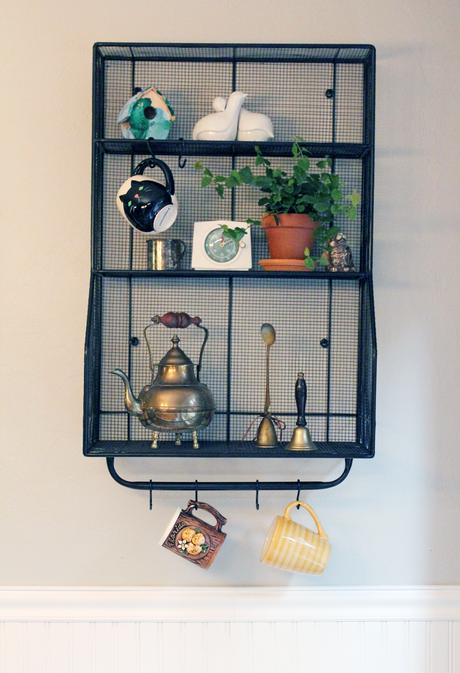 Our dining room storage is this simple black wire organizer. It's called the Kellan Wall-Mount Storage Organizer. I love our antique tea kettle on display with the dinner bells! Pete and I currently disagree on the number of dinner bells that need to be in a home. I say that our four dinner bells is just a start, but he thinks otherwise.
All in all, I love our new space and feel like it's a great place to relax. Our cat, Clyde, totally agrees.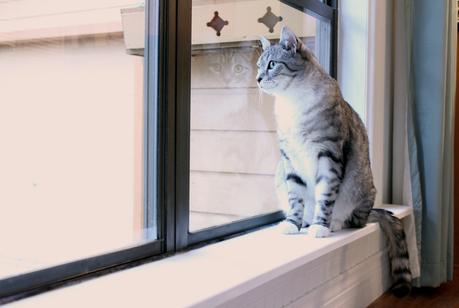 His reflection is awesomely spooky in this picture.