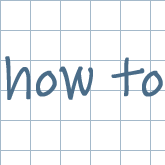 Introducing our newest feature: Salvaged How-to's! We post a lot of projects, from before and afters to building a
piece of furniture from old scrap wood
. But pictures only take you so far. So, we decided to take a look back at some of our old projects and the future ones we have in mind, and slow down and document the building process, to share a more detailed "how-to" version of these projects. So far, we have three favorites, but we will be adding more soon! Stop by the
how-to page
and get some inspiration!
The How-To Projects: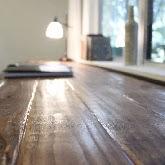 How To Build a Desk From Scrap Wood
Difficulty: Medium
Cost: $50 - $75
Sixteen 1x4's can be put together in a couple of weekends to make a one-of-a-kind writing desk.
---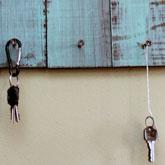 How To Make a Key Rack from Reclaimed Wood
Difficulty: Easy
Cost: Under $15
One reclaimed 1x4 and some common household items can make a simple key rack for your entry.
---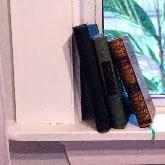 How To Add Custom Window Casings
Difficulty: Medium
Cost: $50 - $100
Follow this simple guide to put together your own window casings to add Craftsman or Victorian style to your window frames.
If you'd like to submit a how-to request, drop me a line at
[email protected]
and I'll get to work!