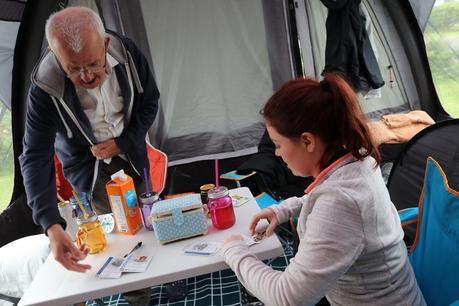 Last Saturday, after putting up our tents and getting settled in our new 'home' for the week, we took a visit to Monks Cross Shopping Centre as it had the nearest Asda to our campsite. Before getting the important stuff (tea, milk, dinner etc) my step Mom and I had a wonder around Hobbycraft. We managed to find these little cross stitch kits and we also managed to rope Tom and my Dad into having a go at one. I picked up the Bicycle and Sign Post as I have just brought myself a new bike.
Fast forward a couple of days and after wondering around York city centre, seeing the Shambles, the Viking Museum and getting a few beers and ciders in us, we had a go at doing the cross stitch kits. It was hilarious!! Obviously my Dad and Tom hadn't really done this before, they had no idea what they were doing. My Dad hated it, Tom gave it a go and they both ended up going solo and doing their own things (all whilst being totally hilarious).
I loved it! Probably not what you would expect a 26 year old to be doing whilst camping (as my best friend Emma said "26 going on 60" but it was fun!!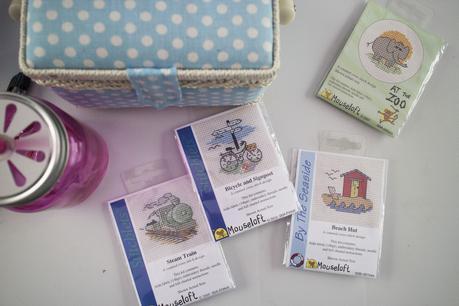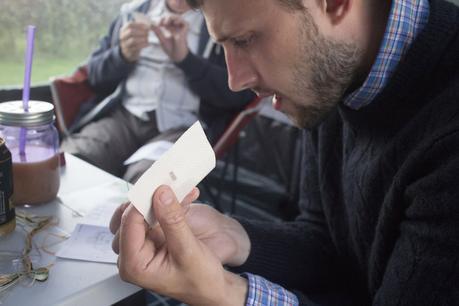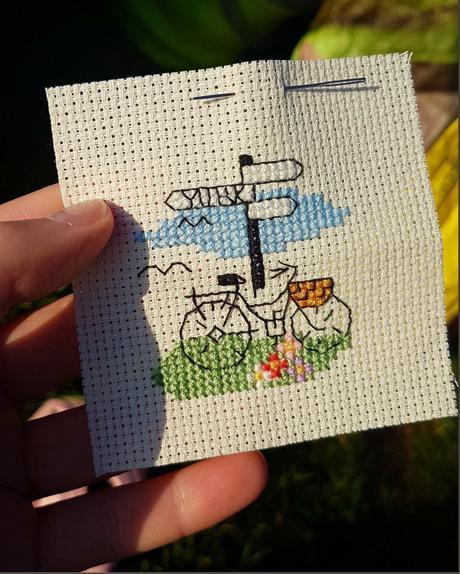 I'm currently sat on a camp bed inside the bedroom compartment of our tent in my pyjamas
, waiting for the kettle to boil so I can make our first coffees before we have to pack the tent and all our '
home from home
' camping items. I DON'T WANT TO LEAVE - I'm so sad! Plus it's raining and putting a tent away in the rain is not ideal. I've had the BEST time and cannot wait to go camping in August!!!