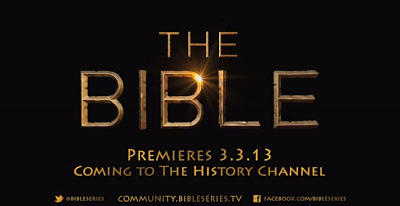 Think the Bible is boring? Think again! You just might change your mind after watching THE BIBLE, an epic 10-hour television series produced by Roma Downey (Touched By an Angel) and Mark Burnett (The Voice, Survivor, Shark Tank, Celebrity Apprentice) premiering on March 3, 2013 on History Channel, and Blu-ray and DVD soon after. Downey plays Mother Mary and Emmy-winner Keith David provides voice-overs throughout. Oscar- and Grammy-award-winning composer Hans Zimmer created the musical score. Watch the official trailer below:

[Email subscribers, please click on the title of this post to view the video online.]
For more information on THE BIBLE, check out Facebook and Twitter.