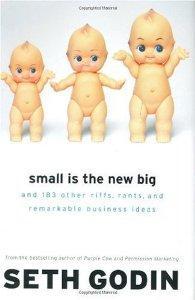 Back in the day, the best parties used to be the biggest parties. They really were. 

I remember being completely awestruck by the exorbitant amounts of money that I saw being spent on movie premier parties in Hollywood. I mean, I was right there -- front and center, week in and week out, for years... looking at all of that wealth (millions of dollars per premier party), and pomp and circumstance going on, over a movie. 
Over a movie? Yes, you heard me right. A movie. Now ain't that some s&#!?
I left LA in 1998, and like the music legend, Gladys Knight, said at the beginning of her rendition of Barbra Streisand's, "The Way We Were" combined with Boys to Men's "The End of The Road" -- she said, "You know, everybody is talking about the good 'ol days, the good 'ol days... " And you know what? She's right. 
People are still talking about the "good old days".  Even though some would say those were the "good 'ol days", the best parties weren't always the biggest parties and that's just a fact. When the economy tanked, there went the swell of pride of big business and some of their loyal employees too who, back in the day, would smile and tell you with pride, "Over 20, 000 people work for the company I work for... our Christmas parties are MASSIVE!".  Yeah, well we see now how that ended up working out for ya. 
Sorry, but the real deal is that they spent too much on payroll. And their ginormous company was probably like some of the other big companies: a great place for people to slack off and hide. Just like at "mega-big" companies like General Motors and Ford, which at one time employed a over 35,000 people. And the same dang thing was true at the big movie premier parties, worker-wise. The bigger the party, the more you'd have to watch some people who would be off God knows where, doing God knows what... anything but working however. 
With numbers of employees, we understand why the automobile companies went to the government for loans and were then watched by an "Automobile Czar" and told to scale back -- which we all know left people jobless because they had to close several of their locations. They had to have had their heads in the sand. I mean really, could they possibly have believed that their companies were efficient and that everyone who was there that was supposed to be working for a company that big in size was actually productive and honestly working? I mean, c'mon now. Everyone knows that when a company is that big, you can't watch everybody.  So yeah, that's what we know; that happened. They had way too many people on their payroll and way too many car divisions (oftentimes making the same car twice, while making it with slight changes, then selling them to us with a different name... again, ain't that some "poo-poo"? Like, go figure!). They limited the heck out of their bottom lines. And I'm from Michigan so I witnessed a lot of this stuff more closely than I cared to. Can you just about imagine the over-the-top, insane holiday parties they probably used to have? Thinking about it makes me wonder, how hungry people could have been fed with just a quarter of their holiday party budgets? So you see, the best parties used to be the biggest parties. But now anymore. 
I also wonder exactly how many of their best, most productive employees were short changed; not being given a healthcare package because their minions were there to tell them to, "Get off my time clock" -- sending them home early, so they couldn't qualify for health insurance. That was messed up.
I just had a conversation with my "lighting guru cousin", Curtis Everage, last night; talking to him about this book I just started writing that is about marketing for small business owners. There is so much that you go through, facing all types of adversities that can come your way -- while of course you're trying to keep the doors to your business open, and at the same time trying to keep your life afloat too. 
In Curtis' mind, his concept of the word "party" meant something rather large and extravagant. I don't always think in those same terms. Although, I can; being that my background is in producing large parties. The largest party I helped to produce was Super Bowl XXVII on January 31st, in 1993. We fed 150,000 people in the NFL tent within about a six hour time span. It was nuts crazy-busy most of the time, but I was used to large events by then. Things went pretty smooth. People were coming and going like mad, but we didn't run out of food, fed everybody, and got the job done. 
So we all know that real big parties are thought to be wasteful these days, right? Bigger is better is "out". And my man Seth Godin's, "small is the new big", is definitely manageable and "in". 
I remember the day I realized that the movie premiers had "professional party crashers" in attendance. It was probably kind of tough for the "powers that be" to notice them, but we (who worked all the time) certainly did. When the smallest premier parties have 1000 guests in attendance, it's easy to blend into the crowd. The bigger premier parties has guest lists 3000 to 5000 people strong. Imagine that. And imagine that we did them so frequently that now I can handle a big workload like that because that's really all I know. You know what they say, "To get good at doing something, you just have to do it over and over, and over again". 
Being a caterer and event planner can really be full of surprises.
When you begin working in the party industry, you can feel like a lot of other people - dying to learn how to do the work. But, you can also be shocked at the amount of money you see being spent on corporate special events, and even some small private parties.
When I worked with major catering/event planning companies in Los Angeles, I was very aware of the responsibility I'd been given as the manager ((and supervisor in some instances), and staffing coordinator hiring servers, bartenders, and company truck drivers. I was blessed and fortunate for all of the opportunities that lead me to this very day, right now. I was a part of a bunch of big budget feature film premier parties and boy, did I ever see a lot of money being spent to promote a movie!
Here's a list of some of the feature films (and other Hollywood events) that I was fortunate to be on the team to help produce:  
1492 

50th Annual Emmys Awards 

A League of Their Own 

A Time To Kill

ABC's 50th Anniversary 
Air Force One 

All I Want for Christmas 

Anger Management  

Apollo 13 

As Good As it Gets 
Avalon 

Beauty and the Beast 

Beverly Hillbillies 

Beverly Hills Cop III

Bewitched 
Beyond Borders 

Big Fish

Boomerang 

Bowfinger 

Boyz 'N The Hood
Braveheart

Bugsy 

Bulworth 

Butcher's Wife 

Castlerock/Seinfeld (Wrap Party) 
Changing Lanes 

Charlie's Angels 

Charlie's Angels: Full Throttle

Cheaper By The Dozen 

Citizen Kane (50th Ann.) 
Clear & Present Danger 

Clockstoppers 

Clueless 

Coneheads 

Congo 
Contact 

Crossroads 

Daddy Day Care

Dave 

Dead Men Don't Wear Plaid
Death & The Maiden(Screening) 

Double Cross 

EdTV 

ER:100th Episode 

Eyes Wide Shut 
Fatherland 

First Knight 

For the Boys 

Forrest Gump 

Frasier Final Episode Celebration 
Geronimo 

Ghostbusters II 

Goodburger 

GRAMMY Celebration 

Great White Hype 
Grumpier Old Men 

Grumpy Old Men 

Hard Rain 

HBO's And the Band Played On 

HBO's Cast a Deadly Spell 
HBO's Late Shift 

HBO's Norma Jean and Marilyn 

HBO's Six Feet Under 

HBO's Something the Lord Made 

Heart & Soul
Heaven & Earth 

Hocus Pocus (Wrap Party) 

Home For The Holidays 

Homefront (TV Premiere) 

Honey I Blew Up the Baby 
Hook 

I'll Do Anything 

In & Out 

Interview With A Vampire 

It's My Party 
J.F.K. 

Jack The Bear 

Josephine Baker Story 

Jumanji 

K-19
Little Women 

Lolita 

Lost in Space  

Love Affair 

Mask
Maverick 

Men In Black 

Milk Money 

Mission Impossible 

Mixed Nuts 
Money Train 

Mrs. Doubtfire 

MTV Networks Kids' Choice Awards 

Naked Gun 2 

Naked Gun 33 1/3 (Wrap) 
Nine Months 

Only You 

Pagemaster 

Primal Fear 

Primary Colors 
Rain Maker 

Regarding Henry 

Remains of Day 

Ren & Stimpy 

Restoration 
Richie Rich 

Sabrina 

SAG Awards After-Party 

School Ties 

Seven 
Shattered 

Singles 

Sleepless in Seattle 

Soap Dish

Speed 
Star Trek 

Steppin' Out 

The Commitments 

The Fugitive 

The Three Musketeer 
Tomb Raider I  

Toys

Trapped In Paradise

True Colors 

True Lies 
Twister 

UCLA's "Aescapalapians Ball" 

Universal Studios Holiday Party 

Unlawful Entry 

Volcano 

Wag The Dog

Waterworld
Despite what anyone thinks about big budget parties, in regard to whether they're right or wrong -- or not, almost all big change that happens doesn't happen unless it's forced to happen. It's like a big secret. Usually by some type of circumstances (that no one can avoid), the secret is eventually revealed. No, I'm not talking about the big budget parties that are still costly coming in under a half a million dollars or so. Don't you think a lot of money is a lot of money, no matter how many zeros are in place... especially when that kind of cash is being thrown down for some type of a party?
The bottom line: have whatever kind of party you want. Because some would argue that the best party is any kind of party.
As always, it's a pleasure to hear from you. Have you had a BIG PARTY experience? 
What do you think about big companies having parties with big, fat budgets? Good? Or, not so good? 
Do you produce large (guest counts in the 1000's) events? And what do you think about companies forgoing hosting their annual large holiday parties in lieu of giving a sizable contribution to their favorite charities? 
Leave a comment and share your best strategies below. Remember to be as specific as possible in your comments because what you have to say helps us all. I appreciate you sharing your wisdom! With love... stay encouraged,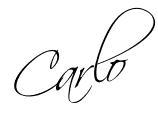 "Skepticism doesn't help you hear." - Seth Godin
Image source:  Amazon