Iceland is full of culinary gems and surprises, with a more dynamic and diverse food scene than we ever expected. From lunch in a greenhouse to our favorite hot dog stand, here we reveal our culinary "best of" list from our recent 10-day trip to Iceland.

Best Affordable Seafood Meal: Kaffivagninn in Reykjavik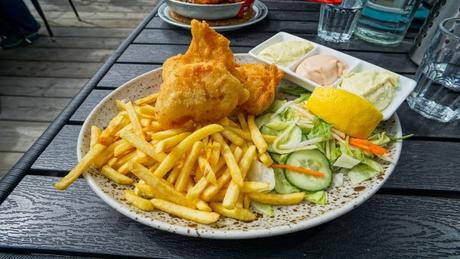 It's not hard to find good seafood in Iceland, but excellent seafood that's also affordable is a bit trickier. Luckily we decided to check out Kaffivagninn in Reykjavik, the oldest restaurant in the city located along the docks. We went on a Saturday afternoon and the place was packed with large groups of Icelanders, always a good sign. After ordering at the counter we sat outside and had fun watching the birds and gazing at the boats.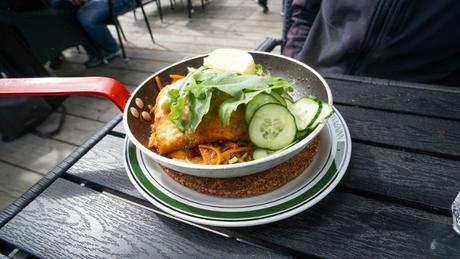 We ordered fish and chips which came with different mayo-based dipping sauces, and the fish batter was so thin and crispy and not greasy at all. We also ordered arctic char which was pan-fried in butter, giving it a beautiful golden crust, while the fish itself was rosy pink and tender. The fish was served over an interesting combination of sweet potatoes, carrots, onion, and tomatoes, and was topped with fresh mozzarella cubes. It was the perfect little seafood lunch, and all for about $45 total.
Most Unique Dining Experience: Lunch in a Greenhouse at Fridheimer Farm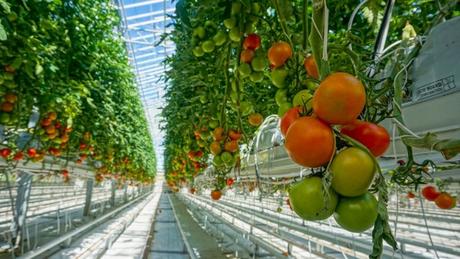 Greenhouses are quite popular in Iceland as a means for growing produce, and as soon as we heard there was a restaurant in one we knew we had to stop there. We visited Fridheimar Farm on a Sunday afternoon for lunch and the place was crowded with Icelandic families. We highly recommend making a reservation- we barely got a table.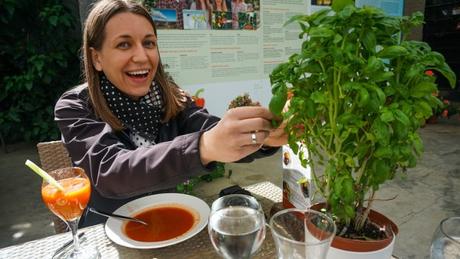 The restaurant tables are right inside the greenhouse and have a stunning backdrop of row upon row of dense, brightly colored tomato plants. The menu is brief and the spotlight is on tomatoes- tomato-topped pizza, pasta, or tomato soup.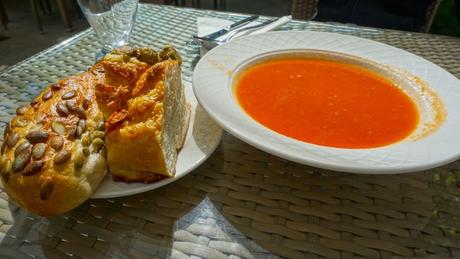 The tomato soup is definitely the highlight as it is served buffet style with homemade bread and is all you can eat. The soup had a pure, fresh tomato flavor with a hint of spiciness. It was served with a plate of toppings including pickled cucumber salad, sour cream, and delicious Icelandic butter. We also seasoned our food with fresh basil from the basil plants on each table! Save room for the tomato ice cream, too: there's a green tomato ice cream topped with a vanilla sauce, and a red tomato ice cream topped with strawberry sauce.
Best Skyr: Sjavarpakkhusid in Stykkisholmur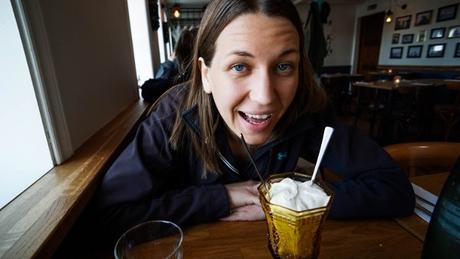 We tried lots of skyr in Iceland: grocery store skyr, hotel skyr, fancy restaurant skyr- but the best skyr we had was at the quaint little restaurant Sjavarpakkhusid in the tiny, picturesque fishing village of Stykkisholmur. Our meal (seafood pasta and a fish burger) was outstanding, but the dessert skyr was divine. It was whipped so that it was light and airy, almost like a mousse, and dotted with vanilla bean flecks. At the bottom of the dish was a tart and tangy caramelized rhubarb sauce. Heavenly!
Best Splurge: Langoustine at Kaffi Hornid in Hofn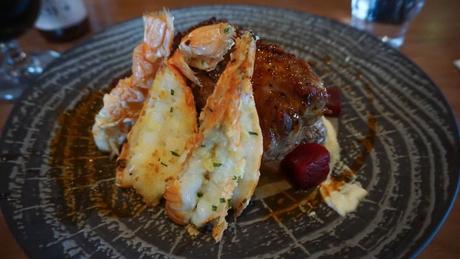 Hofn is well-known as the langoustine capital of Iceland, but with prices for a whole langoustine easily in the $60-$70 range, and even other langoustine dishes in the $30-40 range, we weren't sure we wanted to indulge. We took a chance and ended up having no regrets about our langoustine-filled meal at Kaffi Hornid.
The restaurant had one of the largest selections of Icelandic beers of anywhere we went in Iceland, so naturally we had to indulge. We tried the Myrkvi Porter as well as the Olvisholt Vatnajokull, a Belgian style ale made from glacial water and flavored with thyme.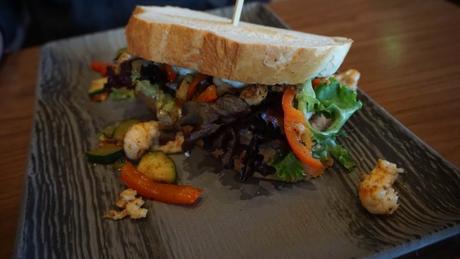 The surf 'n turf entree with a lamb ribeye and a langoustine tail was a more affordable compromise to a whole langoustine. And the langoustine sandwich was so addicting we could have eaten a second: sweet, tender langoustine was served between thick bread with lettuce, peppers, onions, zucchini, and a creamy garlic sauce. Perfection.
Best Gas Station Meal: The N1 in Vik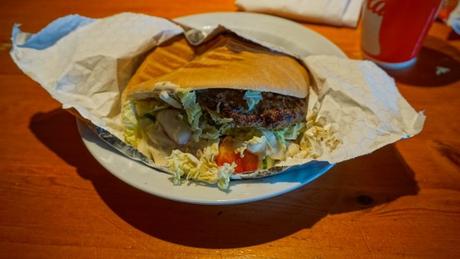 Almost every gas station in Iceland has its own food bar if you need a quick and cheap meal. Typically the menu consists of not much more than hot dogs and other sandwiches, but the N1 restaurant Vikurskali in Vik has a more substantial menu complete with a dining area.
Lamb goulash, hamburgers, pita sandwiches, fish, and lamb are just some of the menu items. We really liked our pita sandwich complete with beef, veggies, and a yogurt sauce. The fried fish sandwich was also excellent with a very crispy coating on the fish, a crunchy veggie mix (cabbage, cucumber, peppers) on top, and a delicious, rich tartar sauce on the side.
Best Hot Dogs: Meistarinn in Stykkisholmur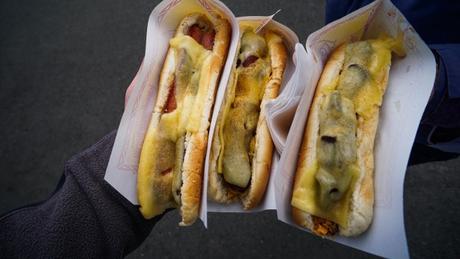 Although everyone always says Iceland has a great hot dog culture, there was really no contest in terms of this cart having the best hot dogs we tried on our trip. Everywhere else we tried hot dogs they were just like any other hot dog, really. But here they deep fried the hot dogs so that the skin got super crispy, and the toppings were actually pretty unique and delicious. Our favorite dog was one with salsa, cheese, and crushed up doritos that was a little spicy and a little sweet.
There you have it, some of the best meals you'll find in Iceland! Hungry yet?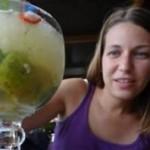 Traveling Soon? Help Support Our Site!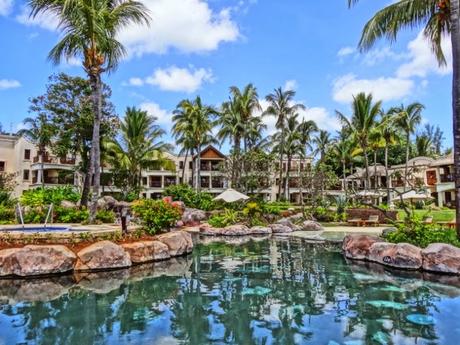 Did you find this article helpful?
Book your hotels using our affiliate link at
Booking.com
to help support our site! By using our link we'll receive a small commission which helps keep this site going. Planning to travel with Airbnb instead? New users can enjoy a
credit
on us for signing up!