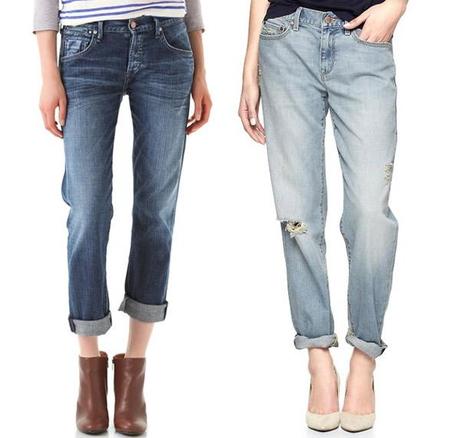 No matter what id the body type you are blessed with; but there is surely a perfect fitting pair of jeans for all. But, what is the way to know about it? Because, as per the conventional traditions, we dramatically try like a numerous pair of jeans on us until we feel we have found the right one.  Finally, here are some of the best jeans on display to fit to your body type; regardless of your petite or long legs, curvy or apple body.
Athletic Body- With thighs and the calves being pretty much muscular, choosing flared silhouette will make your legs appear leaner and longer focusing on your waist. Jeans offering the slim fit up to the knees with a rinse of deep indigo provides your legs longer and open. The streamlining effect on your thighs will make create a narrow leg illusion.
Curvy Body- Perfectly modeled pair of jeans ideal to fit on both your butt and waist is best suited to shop as well as office. The dark wash maintaining the uniformity, manages well to chop an inch off the lower body. The fuller hips that provide offsets with a higher rise and the cut of the waistband that is appropriate to reflect the exactly natural shape of your waist promptly flattens the tummy highlighting the curves. Rear pocket and the crisscross design of the panel help you enhance the shape of your lower body.
Boy Body- Body hugging jeans appearing to be skinny helps in adding the feminism definition to the narrow calves and hips in completely justified way. The elongating effect offered by the ark wash hits just the lower ankle. Small pockets stitched high on the butts actually helps you appear shorter and add in that extra oomph to your body assets.
Apple Body- Skinnies are always a reliable option when you look onto something that will help you balance your waistline. Partly leggings and partly jeans showcases the slender thighs while minimizes the mid section. The stretch content that is taller than usual offers the extreme slim fit hugging all the contours. Faux pockets in the front reduce the bulk helping them fit right against the body without pinching your tummy.
Tall Body- Bootcut jeans specially designed keeping in mind the tall face of the women, are available in the distinctive three lengths that are inseam. A higher rise that makes a room for the longer torso leaves you free from the problem of tugging your pair of jeans while sitting. Flattening the belly bulges, smartly designed back pockets add a proper elevation to the taller frame laying your waistline flat against the stomach.