This Best Hummus Ever is the creamiest hummus I've ever had. It uses a boiling technique to soften the chickpea skins which helps this blend into the creamiest hummus you've ever seen! With lots of tahini and lemon juice, you'll never want store-bought again. You only need 6 ingredients!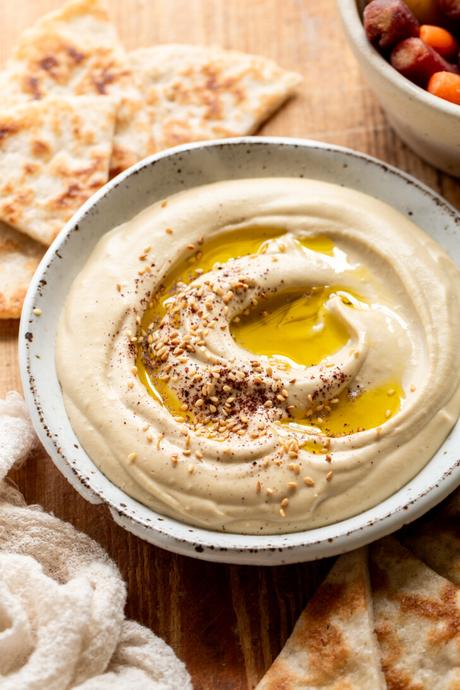 This recipe has lived on my Instagram for a while, and it's time it got brought over to the website! It's really the best hummus I've ever made and has become a quick favorite with everyone who tries it. My family has become total converts and now all make it themselves, too.
It takes a little bit more time than a super quick hummus recipe, but the techniques used are what transforms this from a good hummus recipe into a GREAT hummus recipe. I love serving it up with my gluten-free flatbreads. There is truly nothing like using warm, fluffy bread to scoop this ultra-creamy hummus into your mouth!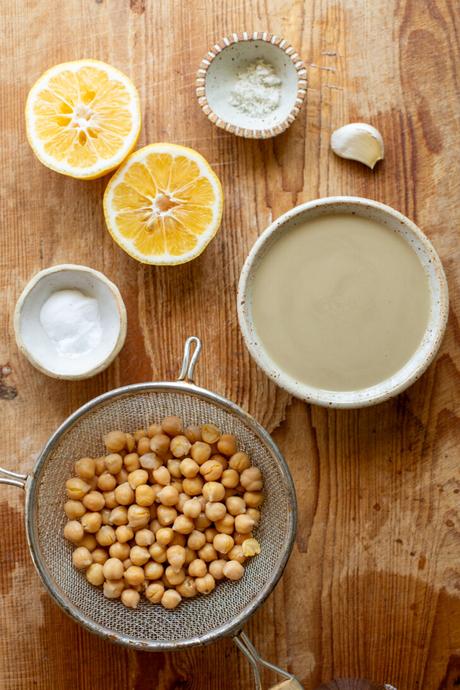 How to make the best hummus (with techniques)
Boil the chickpeas with baking soda. You'll want to fully cover the chickpeas with water, as some will evaporate during the boiling process. This technique helps break down the skins on the chickpeas, which helps them blend into super-smooth creaminess without any grittiness. Just make sure to rinse the chickpeas before blending to remove any of the baking soda residue.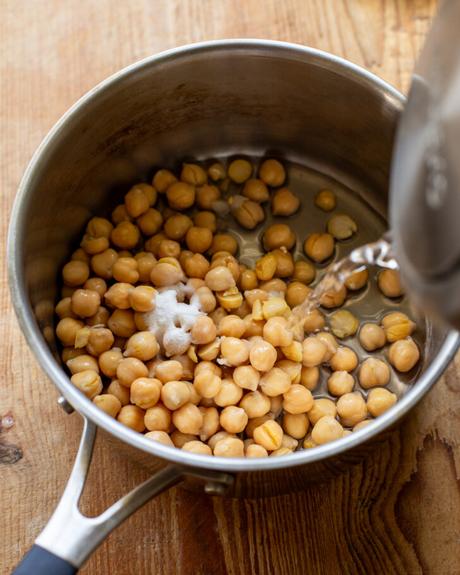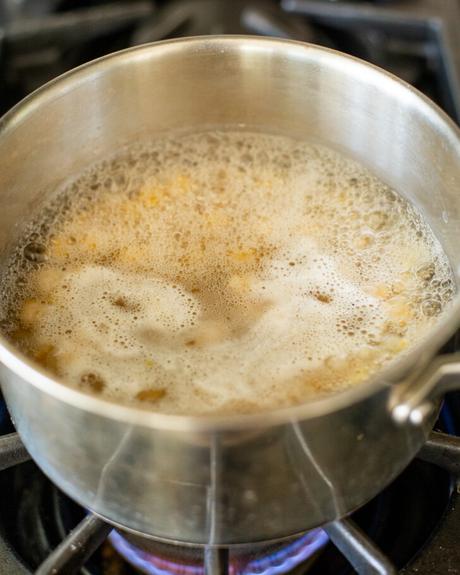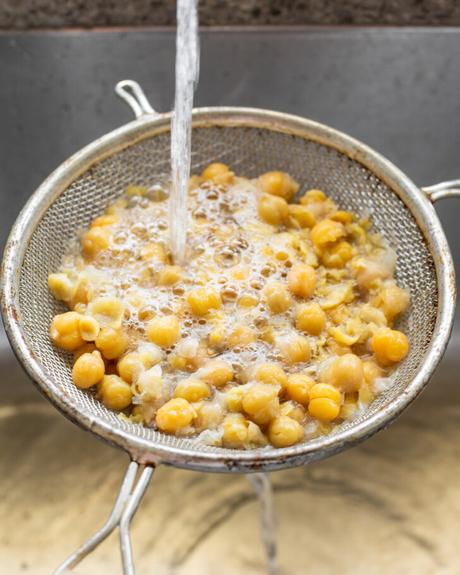 Blend the tahini with the lemon juice and garlic. It breaks down the garlic and incorporates everything well. It also helps mellow the raw garlic flavor.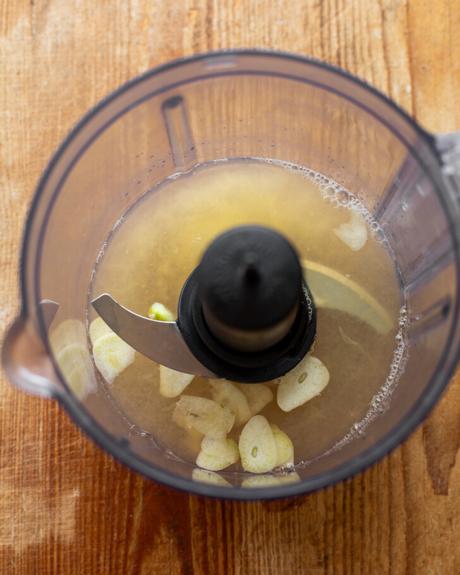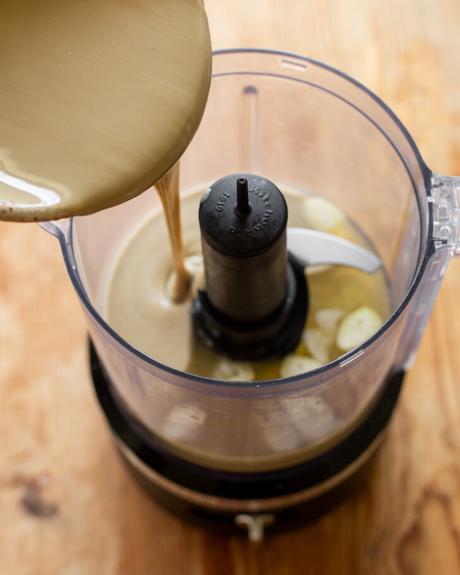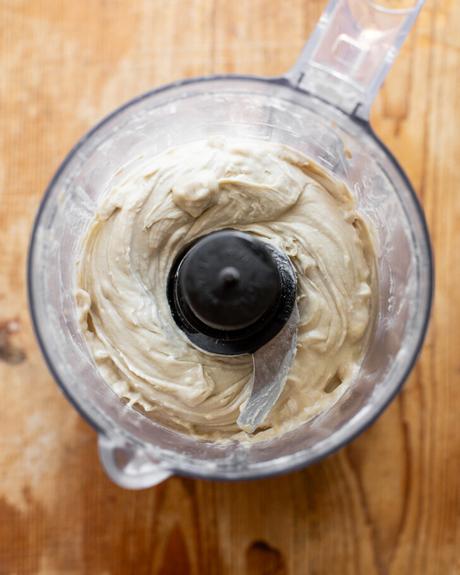 Use ice water to smooth out if needed. This helps make the tahini mixture super creamy and fluffy. The tahini can separate when just blended with the garlic and lemon juice, and the ice water will help blend it back together.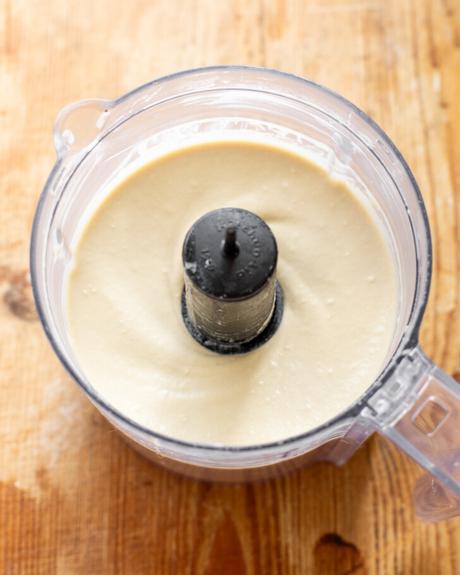 Add the boiled chickpeas and blend WELL. When I make it in a blender, I'll leave this blending while I do other kitchen things to make sure it's the ultimate smooth and creamy hummus. Once blended, taste and add more salt and/or lemon juice to suit your tastes.
Eat WARM (at least a little bit of it) because there's nothing like fresh hummus. Spread some into a dish and serve with your favorite things. Make sure to garnish with a good olive oil and maybe some other goodies if you're feeling sassy. My fave garnishes are listed below!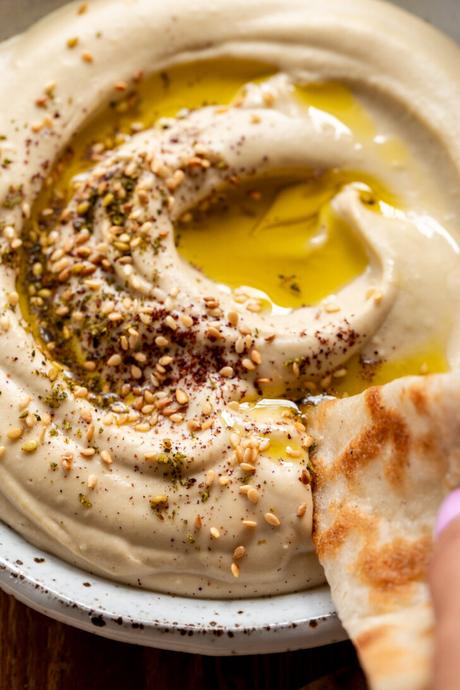 My favorite hummus garnishes
Hummus is fabulous all on its own, but it's fun to fancy it up with some wonderful garnishes.
Good drizzling olive oil
Spices, like sumac, za'atar & paprika (smoked or regular) are fabulous
Everything bagel seasoning
Chili crisp for a spicy twist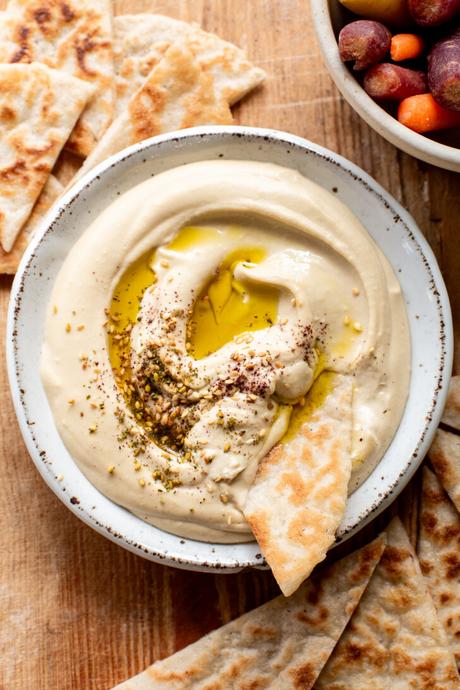 What to serve with
Homemade Gluten-Free Flatbreads or your favorite pita bread
Carrots, celery, or your favorite dipping veggies
Tortilla chips
Falafel or your favorite Mediterranean-style protein
Use it as a sandwich spread in place of mayo!
Put it in your favorite veggie wrap.
Make epic Mediterranean-style bowls for lunch or dinner!
You're going to love this one!! It's worth every second of effort - I promise!! Happy hummus making :D
Serve it with...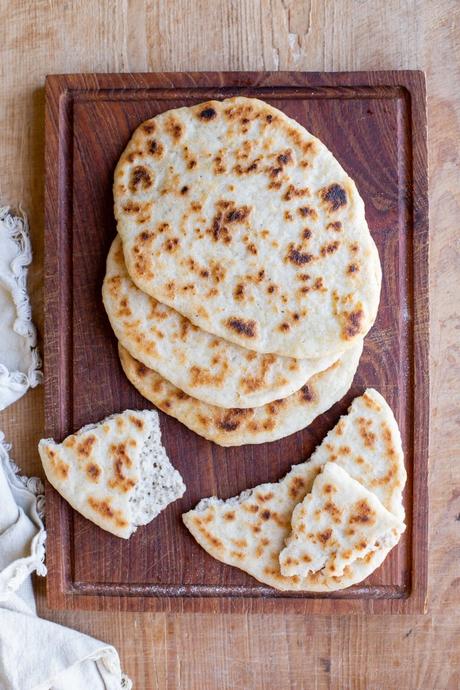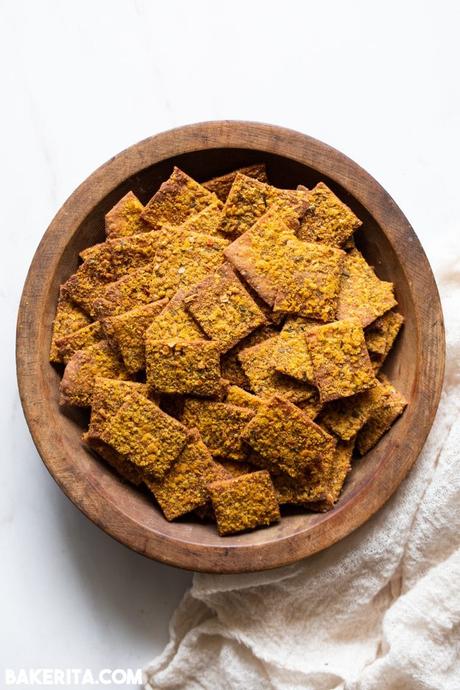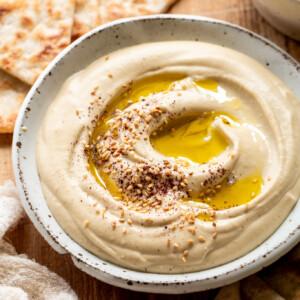 This recipe was adapted from the hummus recipe from Cookie & Kate, but I've adjusted and simplified it a bit to suit my tastes!