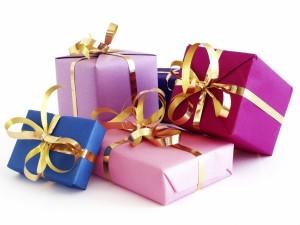 I just love this time of year, I am not a fan of the cold weather but there is something magical about the weeks running up to Christmas.
With 6 children you can begin to imagine the finance strain that Christmas puts on the family, but to see their eyes sparkle with happiness as they open the living room door and the presents are laid there for them, makes it all worth it.
The only problem I have is knowing what to buy for everyone.
You always have at least 1 awkward person to buy for.
This year I am struggling with my dad and my brother in law.
I came across the Best Gift Company and am so glad I did.
They have made shopping that little bit easier.
They have a dedicated section for gifts for men and there is a huge choice, to suit all budgets.
There are also items that are ideal but not ones I had thought of.
I am happy to say that they also have a sale on right now.
Who can go wrong with buying dad a watch? One that looks a lot more expensive than what it actually was is even better.
I love the fact that they sell unique gifts that you cannot just buy in every shop out there on the high street, so you can be confident that nobody else is going to buy them the same gift.
If your loved one is into brand names, fear not they have a large selection of those too.
The gifts for teens has also caught my eye and the pet section has reminded me that we still need to buy the cat a little gift.
It never stops does it?
I have made an endless amount of lists and just when I think I am somewhere near finished I forget someone.
It's so hard to make sure you have spent the same amount of money on each child but that they also have the same amount of gifts to open.
Off I go shopping yet again. I am going to go and look over the Best Gift Company a little more for some inspiration.

If you enjoyed this post, please consider leaving a comment or
subscribing to the RSS feed
to have future articles delivered to your feed reader.