Yesterday I shared Part 1 of my bridal style inspiration post, showcasing some of the beautiful brides I photographed during 2011. Below is Part 2 of the post, with more exquisite dresses, shoes & gorgeous bridal bouquets. As I said yesterday, I love photographing these details and seeing each bride's look come together on the morning of the wedding!
Jane's Edwardian era, vintage inspired bridal look:
Jane found her beautiful original Edwardian dress on an American website after searching for vintage wedding dresses. Jane's mom restored the dress for her and it suited Jane perfectly! Her shoes were second-hand from EBay and they were by Diane Hassall. Her faux-pearl necklace was given to her by her fiancee's mum, which had belonged to her grandmother. Jane's beautiful wildflowers bouquet added a rustic touch to her look and I loved that they were tied together by a simple silk ribbon. There were quite a few DIY elements to Jane's look and it was perfect for the vintage Summer Garden Party wedding in the New Forest!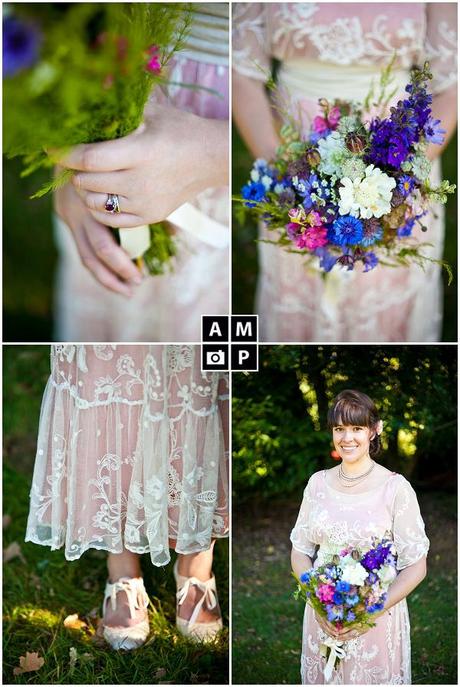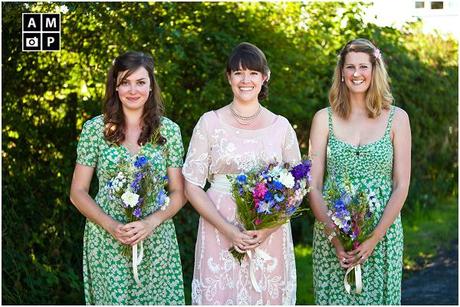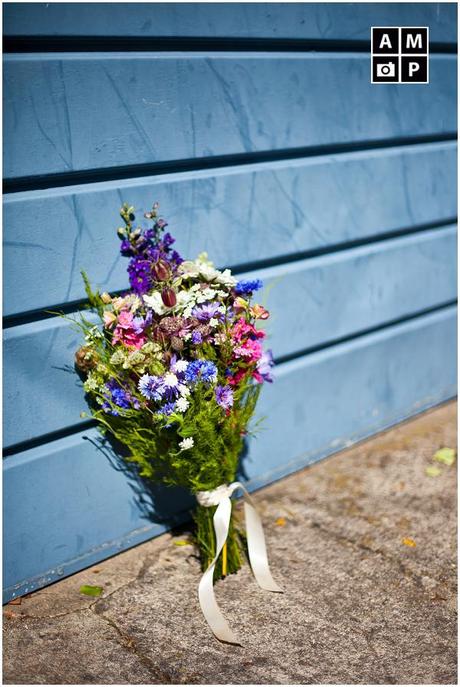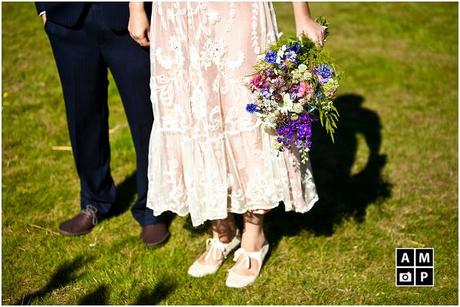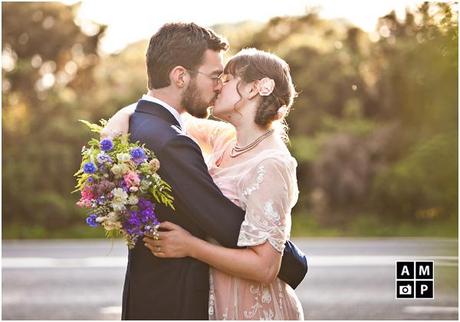 Read all about Jane & Dylan's Summer Garden Party wedding here.
Amanda's romantic bridal look, with splashes of cerise:
Amanda's wedding day look and color scheme was influenced by the theme for the day – a village fete wedding celebration. Her sleeveless Alice Temperley dress was the perfect choice for their balmy wedding day in August and her bridesmaids added a splash of color to her her simple & elegant look, with their bright cerise dresses from Boden. I loved the little bows on Amanda's shoes from Untold - elegant, yet playful!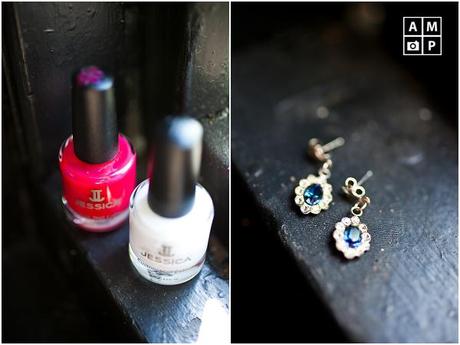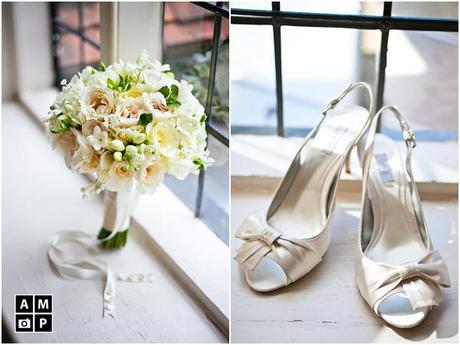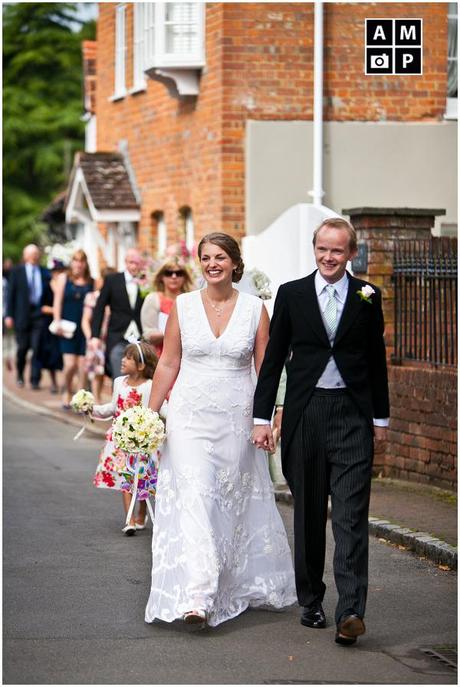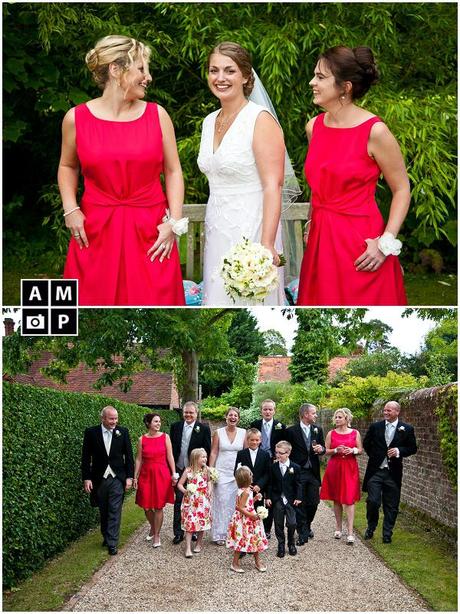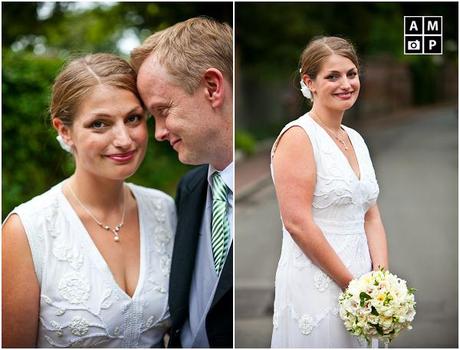 Read all about Amanda & Tom's village fete wedding celebration in Hurley, here.
Antonia's vintage inspired, pink & white bridal look:
Antonia found her vintage wedding dress at Fur Coat No Knickers. As mentioned yesterday when I showed you Beth's FCNK polka dot wedding dress, I love the short wedding dress style and the very talented ladies over at FCNK have a way of matching the perfect dress with the perfect bride. Antonia was no exception – she loved her dress the minute she saw it – the pink embroidery won her over and the white birdcage fascinator added a touch of glamour to the dress. Her peep-toe shoes were from Rachel Simpson and her pink rose bouquet matched the dress perfectly. A simple pearl & diamond bracelet completed the look and Antonia looked beautiful!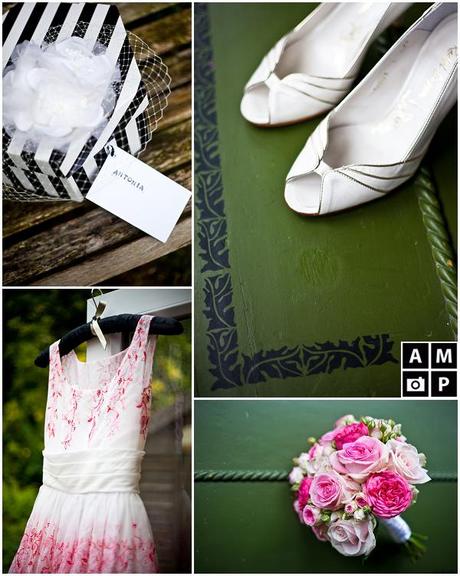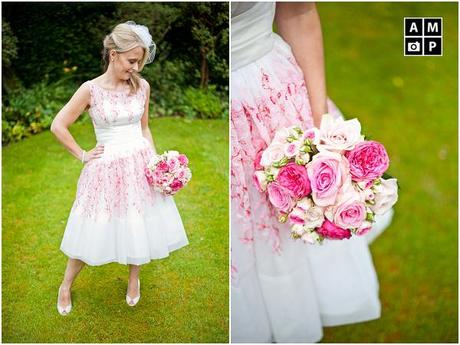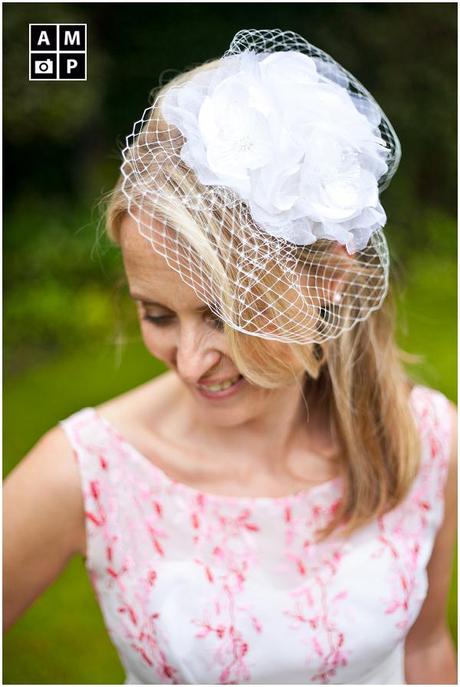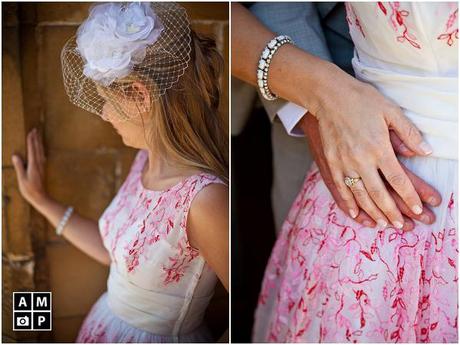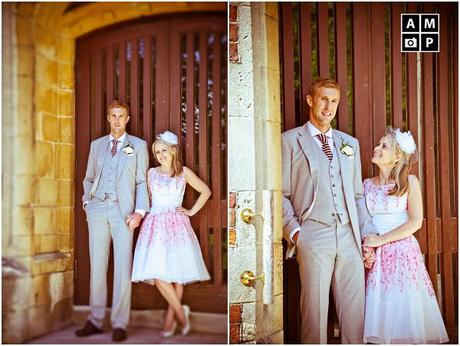 Antonia & Rob's countryside wedding was featured on the English Wedding blog – read the post here (Part 1) and here (Part 2). You can also read the full post about their intimate family wedding in the countrtyside on my blog – here.
Terri's chic, couture bridal look, inspired by old Hollywood style glamour:
Terri's wedding dress was designed especially for her by friends who own Mimmo Couture. Having never wanted a traditional wedding dress, her dress was a gorgeous off white silk crepe evening dress with beautiful detailing in the front, a small train at the back and it draped beautifully. Her 'something borrowed' was a lovely pair of pearl drop earrings from the 1920s which she had borrowed from a friend who has a fabulous collection of vintage jewelry. Her 'something old' was a vintage rhinestone pearl bracelet from Vintage Bridal Jewellery. She also had a gorgeous little Whiting and Davis mesh clutch bag that which she found on Etsy from the VintageDiva60 shop. To tie the whole look together, she wore fabulous Jimmy Choo sandals!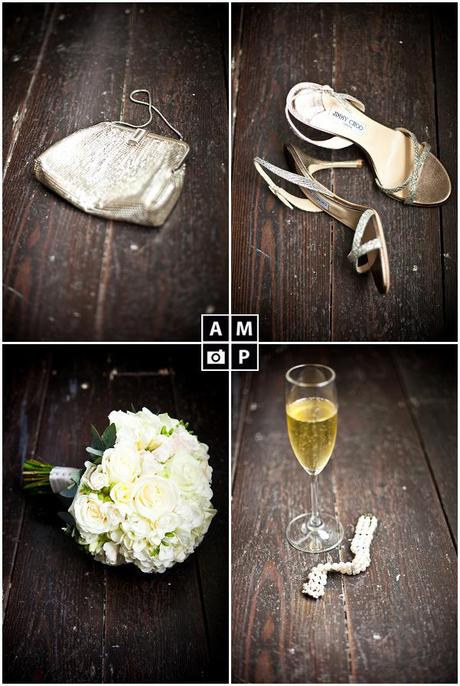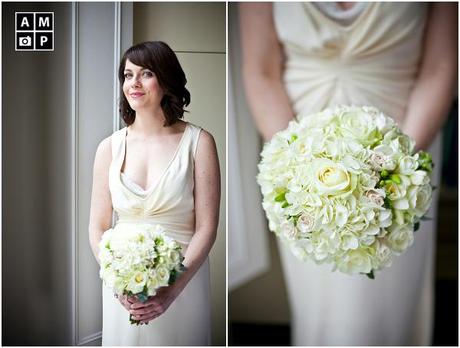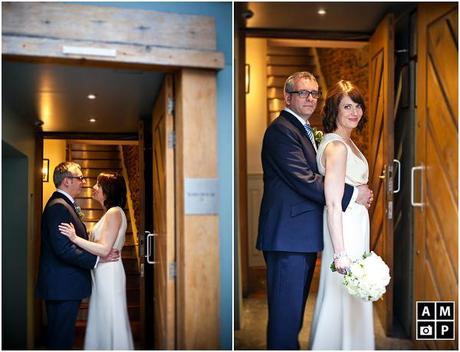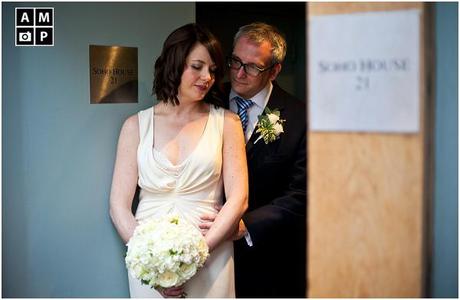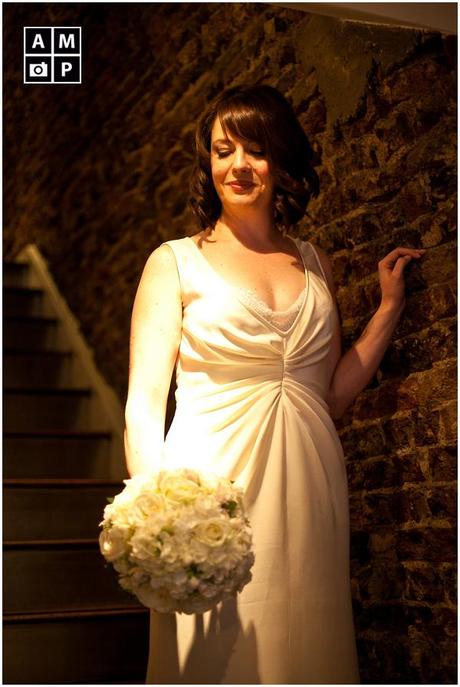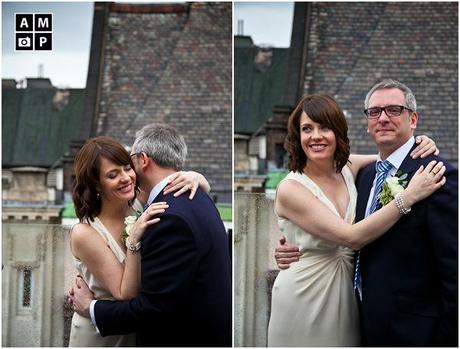 Read the full blog post on Terri & David's chic London wedding at Soho House, here.
I hope you've enjoyed Part 2 of my bridal style post! If you missed Part 1 yesterday, make sure you check it out, here. If you'd like me to photograph your wedding day and capture all the little details you so lovingly put together – get in touch!
w: www.annelimarinovich.com
Facebook: https://www.facebook.com/AnneliMarinovichPhotography
Twitter: www.twitter.com/AnneliMPhoto
Anneli
x