Last week was incredibly exciting on many levels: I sang the Canadian National Anthem at the Sporting KC game (video to come), I was able to go to the Populous Architecture Firm and see the designing of several stadiums including the Houston Dynamo's new stadium and the 2014 Olympic Skating Center; and besides playing tennis and golf a few times, yet another exciting thing has happened as well.  I won't say the name of the person to protect their privacy, but at the Kansas City Vocal Institute - the school of voice studios that I started here in Kansas City - a very special person has applied for lessons with one of our studios.
Now contrary to the many responses I get about these kinds of things, KCVI does provide legitimate professional music education for professional singers and performers.  I started KCVI with the idea to provide the most affordable music lessons in the area and helped to raise scholarship money for children living in poverty to take lessons with our teachers.  It also provides our teachers, all of whom have received a Master's or Doctorate degree in music, with a livelihood all during such a tough economic time.
Anyway, I can't really say much about the "special person" other than that they are an Emmy Award winner and they were in a movie that was nominated for an Academy Award and Golden Globe for Best Picture in 2010.  Good luck guessing!
I have been memorizing like mad for my Chicago trip.  But in the meantime, and to keep my promise from last week, I would like to dive into the Art of Singing - for tenors that is.
I posted this video last week:
The obvious "good singer" is Alfredo Kraus and I have no idea who the bad one is, however this was kind of mean for Kraus to do to him.  They are singing the very end of "Celeste Aida", one of the most famous arias from Verdi's opera Aida.  Of course this singer has no shot of singing this well - because he has a lot of technical issues to work out first - but let's use this to bring up some problematic issues that effect tenors all around the world.
Being a Tenor in Three Arias


Aria #1 - Celeste Aida


This is one of the greatest recordings of this aria - if you love music, you MUST listen to the entire thing.  Even for Pavarotti it is an incredibly difficult aria.  It is so difficult that one of the greatest singers of today, Roberto Alagna, had trouble with it at La Scala (one of the world's most famous opera houses).  The audience actually booed and he "flipped them the bird" and walked off stage.  Shortly thereafter, the understudy came on to finish the role.  Watch the Italian news coverage below of the incident.

What can we learn from this?  Audiences LOVE to cheer for the singers, just like a sporting event.  Opera audiences know what the hardest arias are going into an opera and wait anxiously for them to see how their favorite singers will perform.  However, it certainly gives classical music a bad reputation when an audience boos.  That was very unfortunate and thankfully, you will almost never see that kind of reaction in America.
However, the tenor must perform the hardest arias well, or of course, they will probably not be hired to perform it again.  When tenors try to sing this aria, they must be very conscious about the placement of their resonance.  This is what Alfredo Kraus was showing in the Masterclass when he pretended with his hand to pull an imaginary string from between the singers eyes.  By focusing the resonance up high in the face, it will make it easier for the singer to sing.
Resonance refers to the rattle that you make when you use your voice.  If you talk like a ghost, you are not using much resonance - however if you imitate the sound of your alarm clock going off, you are likely using a lot of resonance. For tenors (and classical singers), they need a lot of resonance, because it actually makes it easier to sing, and easier to hear as it cuts through an entire orchestra.  You don't have to woof out a sound like a basset hound would make, instead it is a much smaller but poignant sound - kind of like a duck's quack.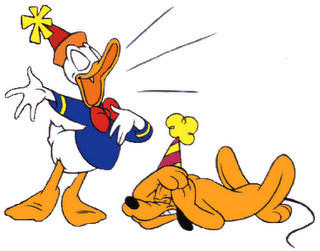 It's a tricky thing.  We don't want it to be nasal either.  Nonetheless, it is an exaggerated version of what really happens when a tenor sings high.  And to make it more confusing a high note really does feel small and thin for most, even Alfredo and Pavarotti - not the weighty and hefty appearance of when you listen to them.  That is why opera singers rely on how their singing feels, not on how it sounds.  We're too dang loud to hear ourselves anyway!
More to come tomorrow...
PERFORMANCE SCHEDULE
July 21-August 7 - Sugar Creek Opera - Daughter of the Regiment - August 4, 5, 7 - Watseka, IL (near Chicago)August 8 - Audition - Kansas City Symphony Chorus
much, much more to come!...soon, I promise!