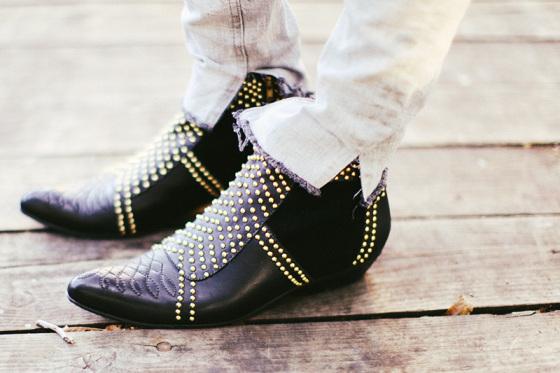 Jane and her Anine Bing gold studded boots

Pricey but oh so gorgeous, these studded boots look like a cooler and understated version of Chloe Susanna boots. Don't get me wrong I love the Susannas, but these fresh take on the studded boots trend is close to irrestible. Top bloggers are falling for it which can only be a sign that these boots are on their way to become the next "it" boot. If you're still looking for your
Christmas
present, this might be it.
I have only recently discovered this brand (through
Evangelie
), but it was love at first sight for the collection and the super stylish Anine Bing. Anine is a danish model/singer/song writer/designer/mom. Okay the girl has done it all. Like Anine, her collection is simple and damn gorgeous. Two pieces stand out from her collection, a quilted leather jacket (obviously sold out on her website) and the "Bing" sweatshirt. These are the perfect image of her collection, full of simple and beautiful basics.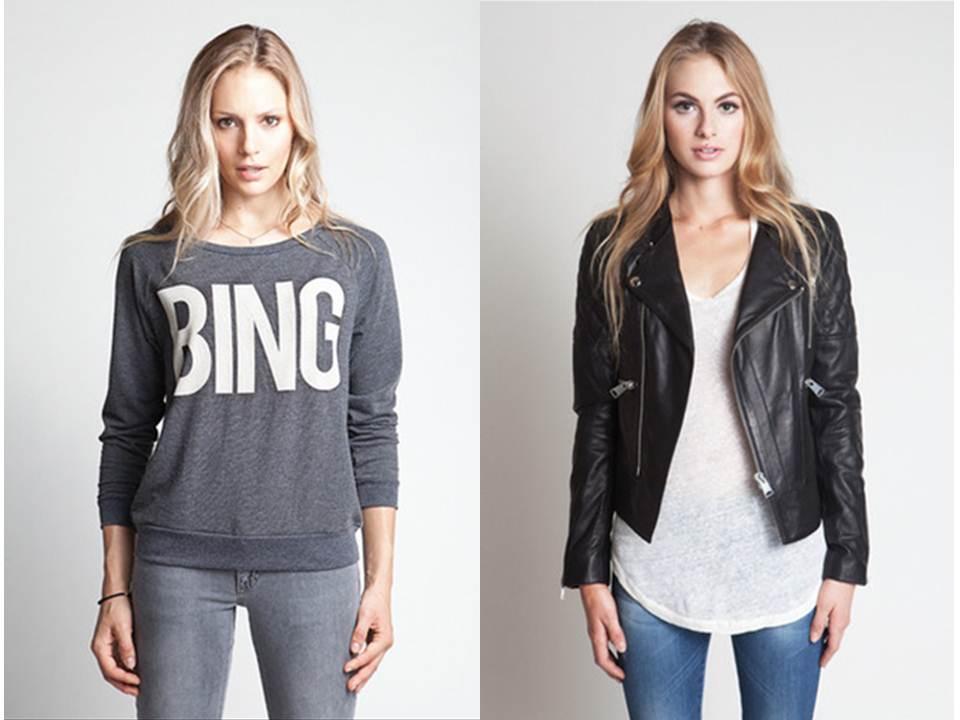 Bing sweatshirt and quilted leather jacket
As for me, I'm also loving her jeans, specially the grey ones which scream cooler than cool...
I hope your Christmas preparation as going as planned, in the meantime have a great week !
xx Marta