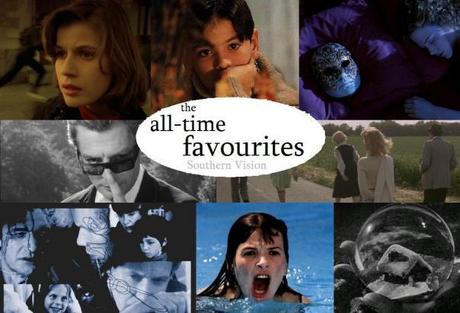 Welcome to the All-Time Favourites Series. This series examines 25 of the greatest films I've ever seen, looking at them in depth with analyses of what makes them great, and cutting down to the most basic level, looking at plot, cinematography, writing, direction, acting and other things, to see what makes these great films tick. For more information on the series, read this. This week's movie is The Seventh Seal.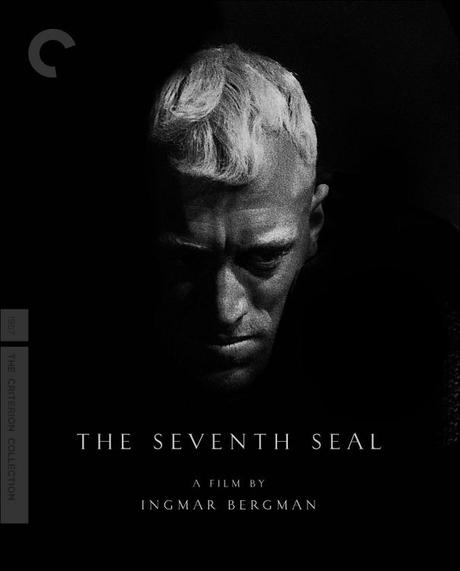 After scoring a hit at Cannes with Smiles of a Summer Night, Swedish director Ingmar Bergman made his most famous film to date, his masterpiece, the beautiful The Seventh Seal. Set in the Middle Ages, The Seventh Seal tells us the story of a knight, who has returned from a long and winding battle, to his home land. While resting on a beach, he encounters Death, and in one of the most famous scenes in the history of cinema, the two begin a game of chess, where if the knight wins, he gets to live a while longer. The two continue their game at various intervals during the movie, as the knight, whose name is Antonius Block (Max von Sydow), and his squire, Jons (Gunnar Bjornstrand) join with a young married couple as they travel across the land. The couple are part of a traveling circus band, and have a young infant child. They are two giddy, lighthearted young people whose attitude Antonius both appreciates and envies.
He is in the midst of a crisis. Lost and confused, he is broken by the silence of a God who doesn't seem to be there. In one of the most heartbreaking scenes in the film, he has a breakdown in a church as he reveals his frustration and emptiness with a religion that doesn't seem to pay him any mind, attention or respect, no matter how hard he tries. He is grateful for the company of the young couple, named Jof and Mia (Nils Poppe and Bibi Andersson), and in one scene where he is eating strawberries with them, he says the beautiful line: "I shall remember this moment. The silence, the twilight, the bowl of strawberries, the bowl of milk. Your faces in the evening light."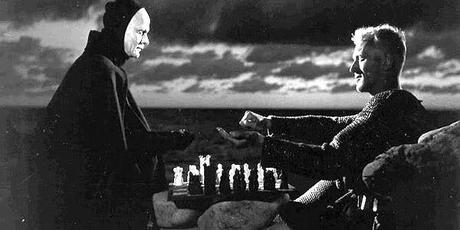 As the group travel across the land, they meet various strange characters (including a mute young woman, played by Gunnel Lindblom, who speaks only one line, and perhaps it is the most prophetic and knowledgeable line of the whole film), and are haunted by the constant specter of the black plague. A circus performance is interrupted by a group of flagellants, whipping each other and moaning as they pass by. The plague has certainly taken its toll. In another memorable scene, Antonius encounters a "witch" who is about to be burned, and in her eyes as he questions her about the devil, we see so many emotions – fear, intrigue, sadness, contempt, mourning… Death is coming for her, and she knows it.
The Seventh Seal was an amazing film for its time; there are so many colourful characters, a lot of brilliantly written dialog and not a little humour, as well as serious messages about the existential crises people face when confronted with Death; some of them turn to religion, some of them shake off such things and face the silence and darkness of the world alone. When religion fails Antonius Block, he is lucky to have people by his side; friends, acquaintances. When Death comes for him, he is no longer afraid for himself, but for them. He wants to protect them, to save them. "Nothing escapes me," Death says, but Antonius sees in the whiteness of his face and the darkness of his eyes the slightest falter, and knows to take advantage of it.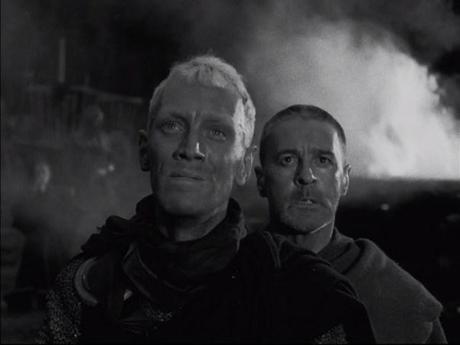 But The Seventh Seal isn't just about religious doubt and a fear of death; it's also about family and friends; the complex but simple relationships we form with others, and how these relationships can save us mentally from even the most formidable of opponents. Throughout his career before and after this film, Bergman has never mixed such serious subjects with such enriching humor. This really is a Bergman movie for everyone, whether you like depressing movies that deal with existential issues or just want to sit back and enjoy yourself with something light, The Seventh Seal comes highly recommended. It really is a film that has something for everyone.
I'd like to close this review with another quote from the movie. This is one of the most lyrical and poetic lines, delivered by none other than the squire, Jons, who in Bergman's original play version of the film was meant to be the main character. He says: "Love is the blackest of all plagues; if it killed, there would be some pleasure in love, but you don't die of it."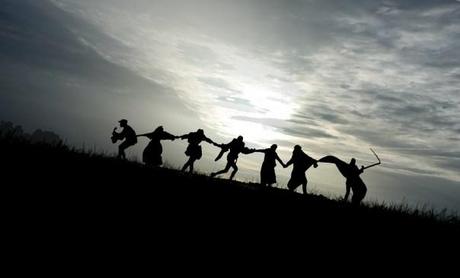 –
That's my review of The Seventh Seal. What do you think of the film, if you've seen it? What's your favorite Bergman film? Leave a comment below, and look out for next week's review, of Federico Fellini's 8 1/2.