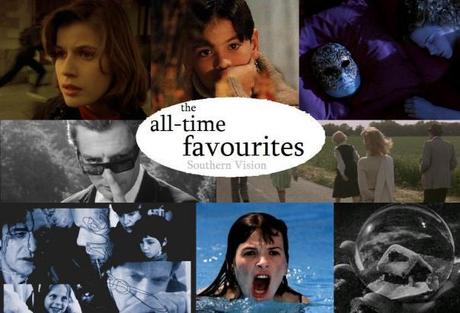 Last week I told you guys that I'd be starting up the All-Time Favourites Series. To read more about what that is, go here.
Welcome to the All-Time Favourites Series. This series examines 25 of the greatest films I've ever seen, looking at them in depth with analyses of what makes them great, and cutting down to the most basic level, looking at plot, cinematography, writing, direction, acting and other things, to see what makes these great films tick. Today, we're going to be examining the first of our 25, the Three Colours trilogy.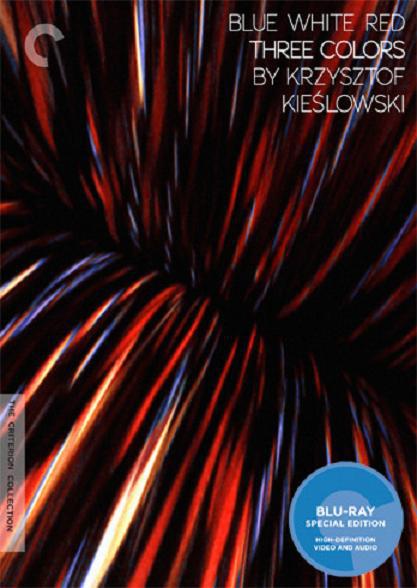 Krzysztof Kieslowski. If you said this name to a group of film lovers, you would probably get half of them giving you puzzled glances, and the other smiling knowingly. I am unashamedly a member of the latter group. He is my all-time favorite director. Of all the filmmakers in existence, Kieslowski is my number one favourite, by far and away, winner by a landslide. And the Three Colours trilogy is probably his most well-known achievement.
They were the last three films he ever made before his untimely death in 1996, at the too-young age of 55. The trilogy is not his best work (that would be The Decalogue, my favorite film of all time), but it is pretty damn close to being the best thing ever made in cinema. The trilogy, like The Decalogue, encompasses what it feels like to be alive in modern France. It captures all the sounds, sights, and emotions of the country, as well as the meaning of the three colours on its flag.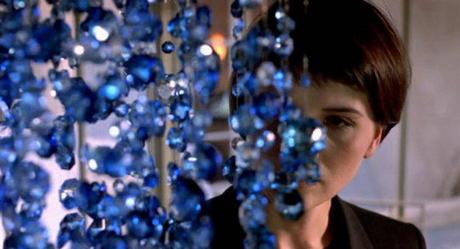 The first color is Blue. The film stars Juliette Binoche as a widowed woman discovering the truth about her husband and herself after he and her child die in a horrific accident. Many have made the comparison between this film and Kieslowski's 1985 work, No End, which are very similar in plot but structurally different in execution. While both films are among Kieslowski's best, Blue succeeds as a far better and more important film, focusing on one woman's grief and the way she carries it. Binoche is fantastic here. She plays her role with dignity, passion, and silent beauty. Kieslowski's camera captures her perfectly in the frame, and also manages to encompass the beauty of the color blue, which appears in almost every shot, sometimes very subtly and other times overwhelmingly clearly. The blue part of the French flag stands for liberty; how does this apply to the film? Well, one could say that after the death of her husband and child, Binoche is liberated; not necessarily in a positive way, but just liberated; set out to be free and make her own discoveries, things she would not have discovered had she been confined to a family.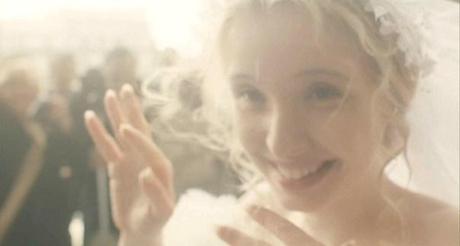 The second color is White, and Kieslowski has more humor this time. White is a delightful romantic drama starring Zbigniew Zamachowski and Julie Delpy. Both are stellar in their roles. Many say this is the sour film, the odd-one-out of the trilogy, but I disagree. I think it is a fantastic, integral part of the series, as brilliant as the two that bookend it. It tells the story of a man whose wife divorces him because of his sexual disability, so he vows to get revenge on her for her selfish act: he quite literally sends himself to his home country of Poland, fakes his death, and then surprises her with a visit in his hotel room after the funeral. However, the film is not as light as it may sound. Along the way, Zamachowski meets a desperately unhappy man who asks him to help him with a saddening task, and even after the two of them meet again at the end, the happiness they share in one brief moment is ruined quickly. White stands for equality on the flag. So how does that apply here? It could be interpreted any number of ways, but I think the film is trying to subtly hint at the revenge plot Zamachowski uses against his wife; after she shuns him, he sees a revenge scheme as a way of putting them on equal ground, despite the differences they see in each other, one being Polish and the other French.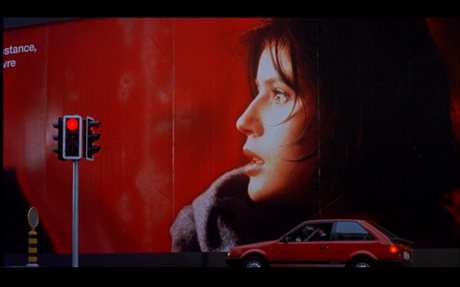 The third color is Red, and it is here that the trilogy comes full circle. Red is my second favorite film of all time, and I see in it more mystical revelation about the nature of life and our place in the universe than any single human could ever imagine. No, the film is not one of those arty, spiritual films. It's actually very accessible. But the more I see it, the more I fall in love with it. Could it be the surreal beauty of Irene Jacob? Or the mystical wisdom of Jean-Louis Trintignant? Yes, but not wholly. These are just two of the things that make it amazing. It tells the unforgettable story of a model who meets a retired judge after accidentally running over his dog. The judge is bitter, and secretly listens to the phone calls of his neighbours. At first the two hate each other, but eventually a kinship grows and the two become friends; two of the most memorable friends in movie history. This is paralleled by the story of a young law student who is betrayed by his girlfriend; at first the student seems to have no relation to the plot, but in the end his place is revealed, and it is one of two incredibly brilliant twists at the end of the film that you won't see coming. But forget about twists. Forget about friends. Forget about fraternity, the meaning of the color red on the flag. Forget about all of that, and just listen to the dialog. The conversations between the model and judge contain such amazing words. I think I'll close my individual review of this film with a line that still haunts me, a line that gives me chills, and one I'll never forget. It doesn't sound anywhere near as good in writing as it does in the film, but I'll say it anyway: "I feel something important is happening around me. And it scares me."
So that's some individual thoughts on the films. But I must stress that they work much better as a whole. I don't often like to say to people "You need to see this film," as I find it somewhat of an opinionated and unsuitable statement, but I feel comfortable using it here. Perhaps one day someone else can experience the indescribable feeling I did when I reached the last few seconds of the trilogy. The knowledge that this would be the last thing such a fantastic genius would ever make was sad enough to make me want to weep.
You know the drill by now. If you've seen these movies, or even if you haven't, leave a comment below, and stick around for next week's All-Time Favourites post, which will be looking at Ingmar Bergman's Fanny and Alexander.