Einstein on the Beach in LEGO.
®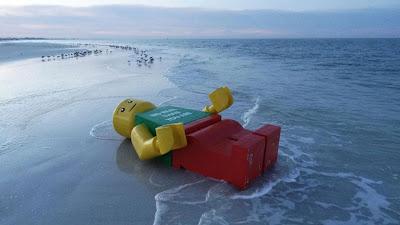 LEGO man on the beach, presumably waiting for Einstein. Photo © SodaHead.com.
As a warm-up for next fall's BAM production of Philip Glass'
Einstein on the Beach
, check out this YouTube visualization of the opera's scenes and knee plays...rendered in LEGO®. Enjoy.