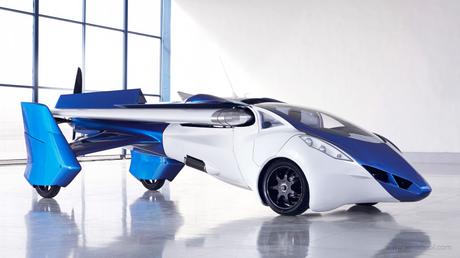 Standard
Flying cars. They're a staple in any futuristic movie, other than those featuring a dystopia of course. They've been a part of our collective consciousness for well over 100 years. First discussed by Jules Verne's "Master of the World" with "The Terror" a boat, car, AND aircraft that moves through space more quickly and easily than the largest birds. From the image below it looks more like a glider to me. How is it propelled?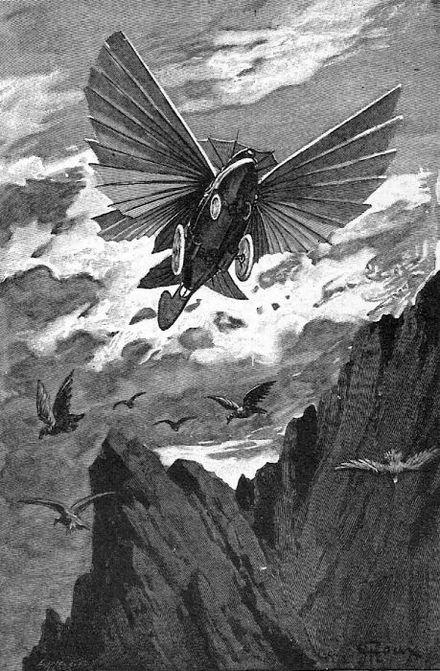 I don't know about you, but the thought of riding in that is a bit terrifying. It looks like a canoe shaped submersible with wings and wheels. It doesn't exactly inspire confidence, does it?
And looking back through history 'they' have been promising us flying cars since 1944. (We're looking at you Popular Science.) Long before a certain Hannah Barbara cartoon. So, where is my flying car? It's been nearly 75 years.
Well, one company is in fact working on a flying car prototype (their fourth) that has actually flown and landed without incident. It is the 4th or 5th to reach this stage if you've read through one of the many histories on flying cars. It can easily go from car to plane and back again with ease.
The Slovakian company AeroMobil has released footage and information about their prototype (soon to be in production) vehicle the AeroMobile 3.0. If you visit their website you can see the current prototype flexing it's wings. Pun absolutely intended.
Specs for the AeroMobil 3.0
2 passengers + parachute deployment
Uses regular gasoline
29 mpg road use / 4 gallons an hour flying
Auto-pilot available in flight mode
Max speed: 99 mph road / 124 mph flight
Will fit in a standard parking space (always good to know! The big question is, is it American or British?)
Licensing requirements:
Standard driving license for road driving
Private Pilot's License (PPL) for flying
Weirdly enough you may see the resemblance between "The Terror" on the cover of Jules Verne's novel and illustrations within and the AeroMobile 3.0.
Or maybe, being a part of the company building one of the world's first flying car is something you've always dreamed of doing? Here's your chance because they're hiring!
I shall leave you with this quote from Henry Ford in 1940 that's featured prominently on the AeroMobile website:
"Mark my words: a combination airplane and motorcar is coming. You may smile, but it will come."
Not soon enough for the majority of us, but hopefully sometime soon in the next few years for the lucky few. I'm still waiting for the flying car and the robo-nanny/housekeeper the Jetson's had!