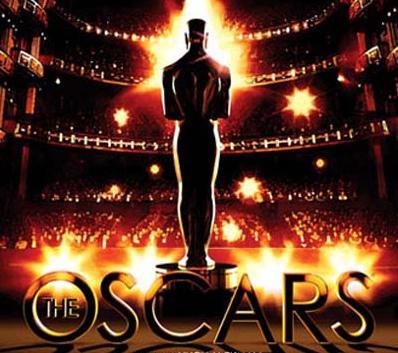 The show starts tonight at 8
, and as the winners are announced I will update this blog with discussion on who won, who should have won and why.
Best Supporting Actress: Melissa Leo - The Fighter
Somewhat of a surprise here, many actually had Amy Adams from the same film winning this award.  That being said "The Fighter" clearly had a strong overall cast.
Best Supporting Actor: Christian Bale - The Fighter
This was a predictable award with the buzz around his role leading up to the show. Christian gave a funny speech while poking fun at his memorable outbursts.  He was so excited he seemed to forget his wife's name.  Christian Bale deserved this award so no argument here.
Animated Feature Film: Toy Story 3
What a great heart warming film.  This was the clear winner, and has an outside shot at best picture. stay tuned!
Best Actress: Natalie Portman - The Black Swan
Another clear winner.  Natalie was the perfect fit for Darren's dark film.
Best Actor: Colin Firth - The King's Speech
This was a real tough category, because even though I picked
the King's Speech
to win best picture, and thought this was Colin's award to lose it wouldn't have been a surprise if Eisenberg, or Bridges were to walk away with it.
Best Picture: The Kings Speech
Well no surprise for me here, as I picked this to win from the beginning. What an inspirational film, with great performances from the actors.  There were so many interesting choices this year it seemed that we were in for a surprise, but in the end this year was pretty predictable.
Congratulations to all the winners
Picture retrieved from: http://clutchmagonline.com/wp-content/uploads/2011/02/oscars_2011_predictions_83rd_annual_academy_awards.jpg