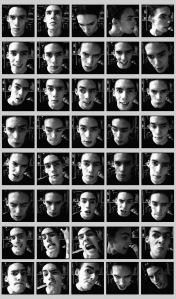 Zappos and their CEO Tony Hsieh have been one of the forerunners of publicly evangelizing the importance of customer experience for business performance. There's also very strong and well documented evidence, that shows a great customer experience is one of the key revenue drivers for sustainable and often accelerated growth.
Still, even if all CEO's at your dinner table would acknowledge and agree upon this importance, not much of the superior customer experience is been actually delivered.
Sadly, many, if not most, companies assume they are consistently giving their customers what they need. More often than not, they're lying to themselves.
As much as 80% of companies believe they are delivering a superior customer experience.

Only 8% of their customers say that the superior customer experience has been ever delivered.

- A study by Bain & Company, download pdf here.
Are You Part of the 80%?
Do you really know what kind of customer experience your business is delivering?
What is the face Your customer is making to Your service?
Or do you just trust your gut feeling like the rest of the 80%?
Would now be the time to make business decisions based on facts not fiction?
Lets not let the 8% stay there. Lets make the world a better place for both the customers and the businesses.

Superior Customer Experience = Increased Revenue.

Do you have any tools, resources or insights on how the gap on delivery and blind subjectivity could be closed? Or do you know of a company constantly giving You exceptional customer experiences? If you do, please share them on the comments. Lets try to get the 8% to 12% (or is that overtly ambitious of me).
_____________________________________________________________________________
Did you enjoy this article? If yes, subscribe via E-mail and like us on Facebook with just a simple click at the top-right of the page. You can also visit us on Twitter, where in addition to the blog feed, we highlight articles and ideas that capture our attention.
Advertisement