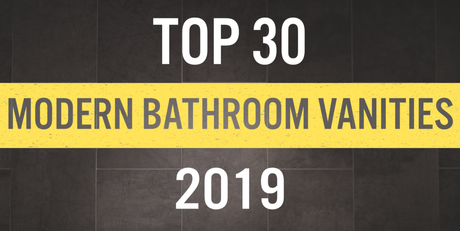 Modern Bathroom Vanities – Inspiration for 2019
In 2019 we've seen an evolution of design when it comes to modern bathroom vanities. Instead of the typical modern vanity look that you're used to, there are now some distinct subcategories worth looking into. We've seen industrial modern vanities, farmhouse modern vanities, mid-century modern vanities, etc. The list goes on.
With all of the modern vanity options available today, we did our best to collect our 30 favorite vanity designs and put them all in one place. It's important to understand which style is the best fit for your bathroom. Hopefully, these vanities will you give you some solid inspiration for your next bathroom design idea.
A Beautiful Natural Wood Floating Vanity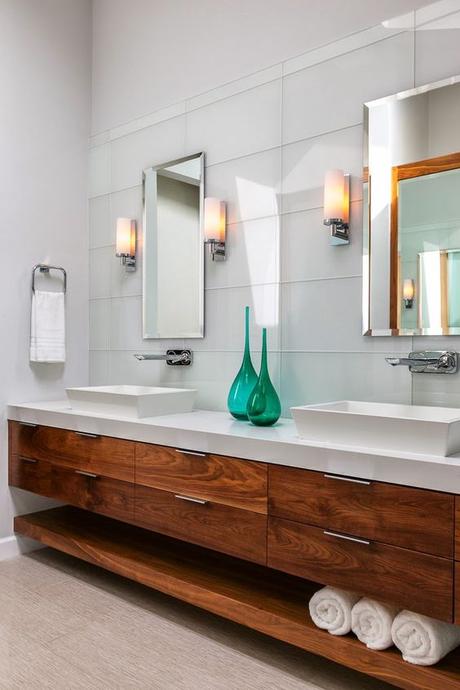 Get The Look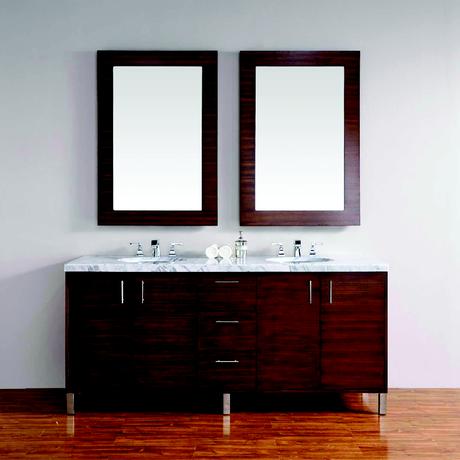 Metropolitan Double Bath Vanity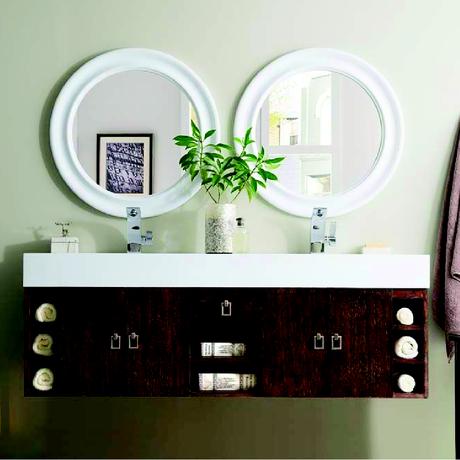 Tiburon Double Vanity in Coffee Oak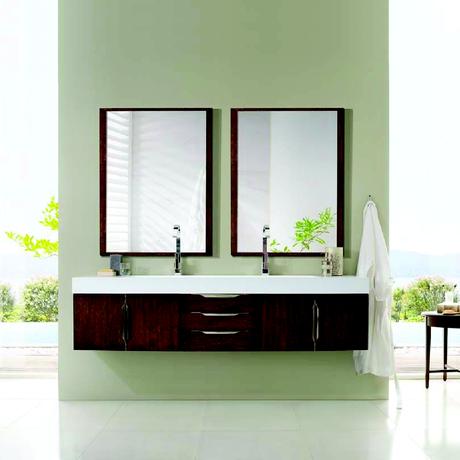 Mercer Island Double Bathroom Vanity  
Standalone Double Vanity Against a Dark Accent Wall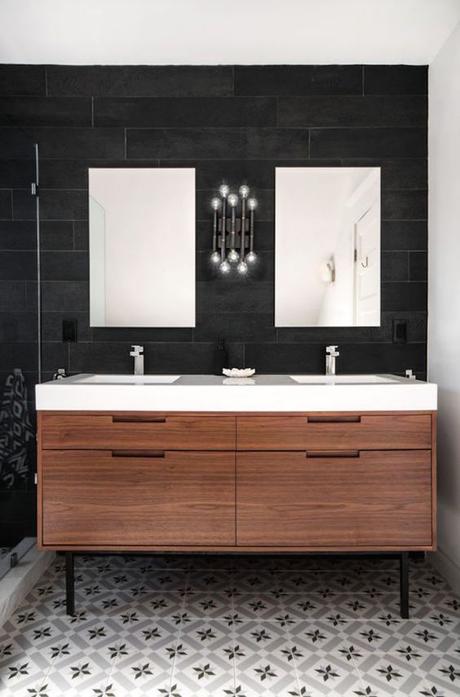 Get The Look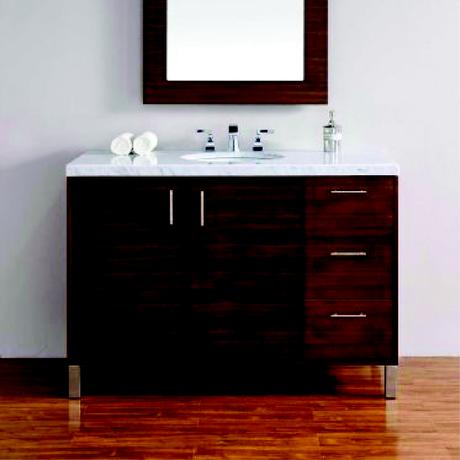 Metropolitan Single Vanity in American Walnut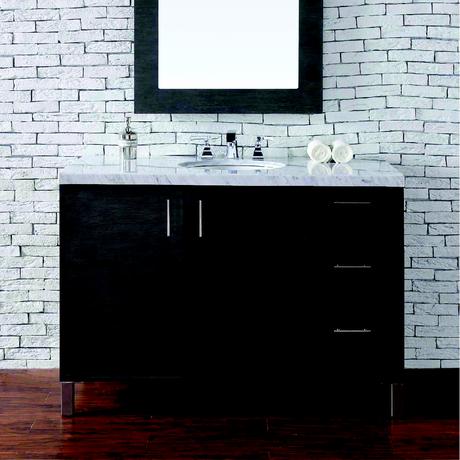 Metropolitan Single Vanity in Silver Oak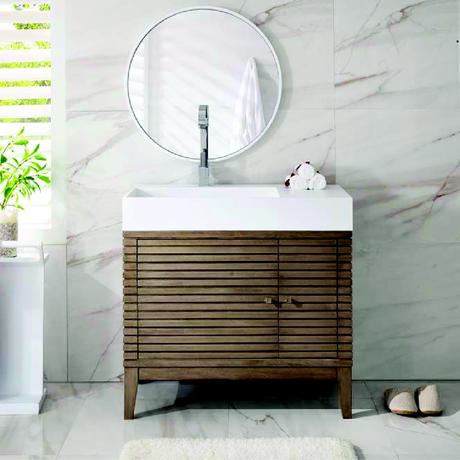 36″ Linear Single Vanity in Birch  
Rustic Farmhouse with a Modern Twist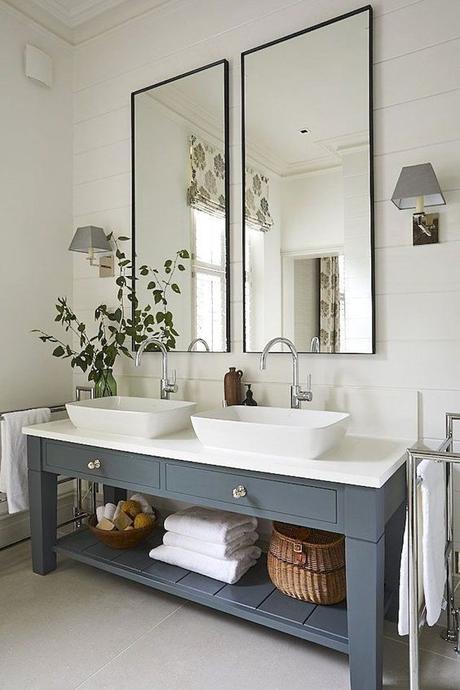 Get The Look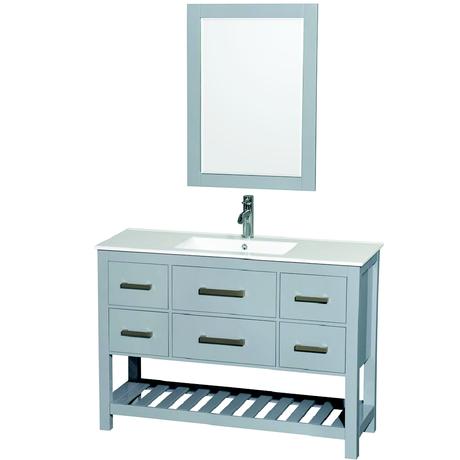 Natalie Single Bathroom Vanity in Gray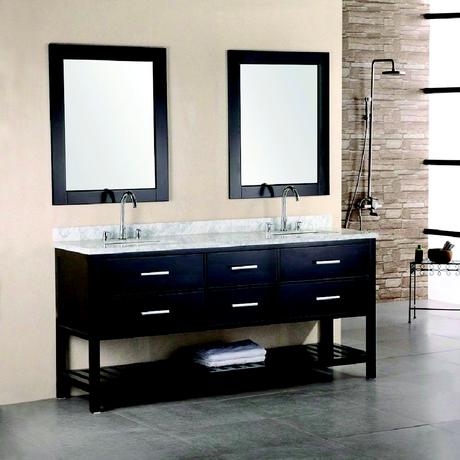 London Double Sink Vanity in Espresso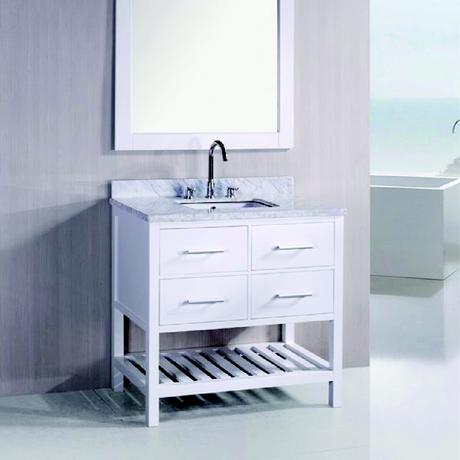 London Single Bath Vanity in White  
All White Scandinavian Inspired Modern Vanity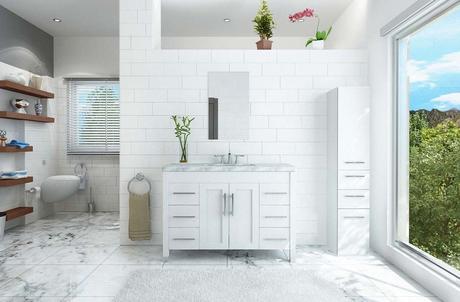 Source
Get The Look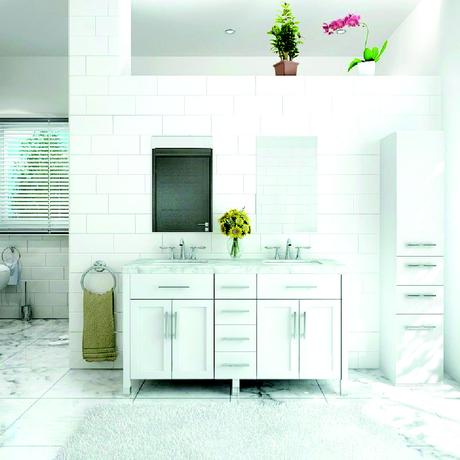 Boardwalk Double Bath Vanity in White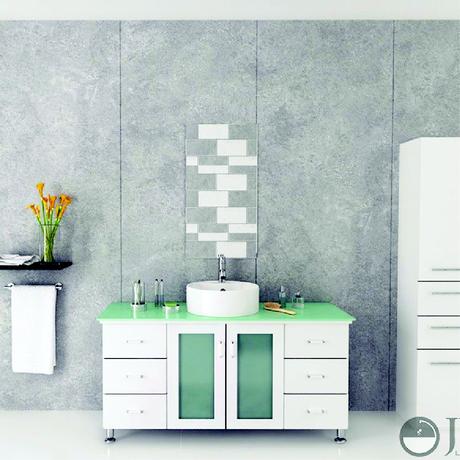 Grand Lune Single Bath Vanity in White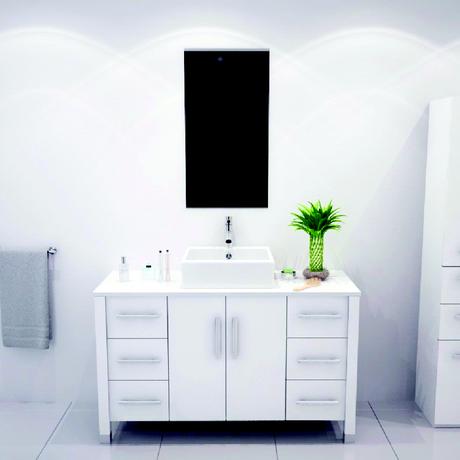 Grand Crater Single Vessel Sink Vanity  
Natural Wood Paired with Clean White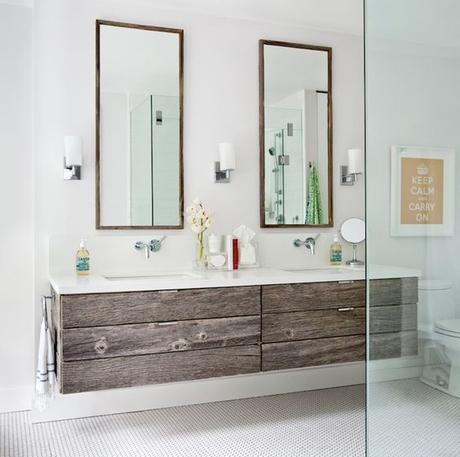 Get The Look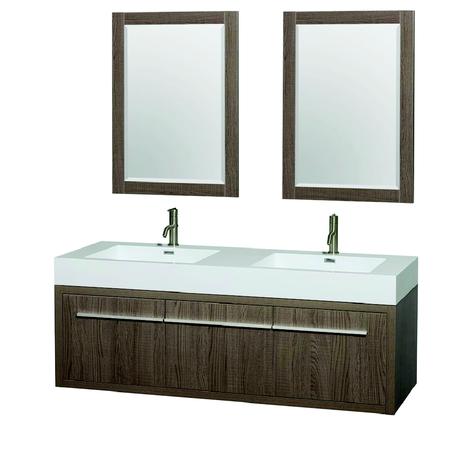 Axa Double Bathroom Vanity in Gray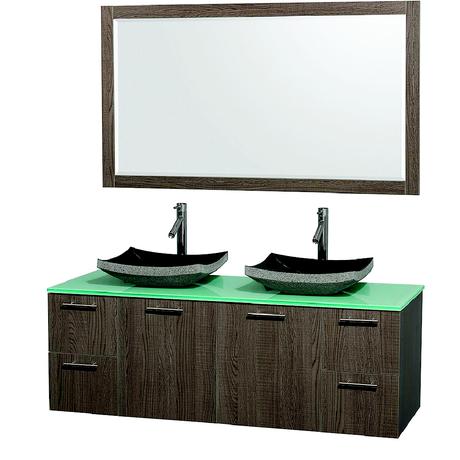 Amare Double Bathroom Vanity in Oak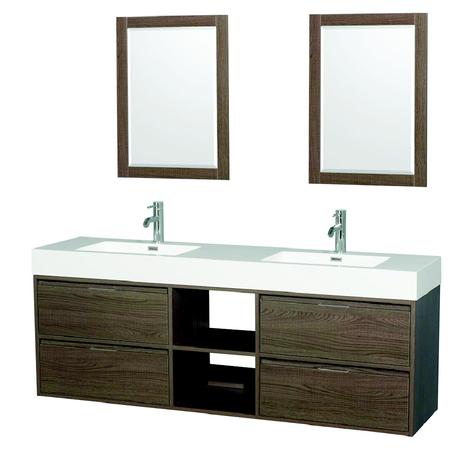 Daniella Double Vanity in Gray Oak  
A Unique Take on Farmhouse Modern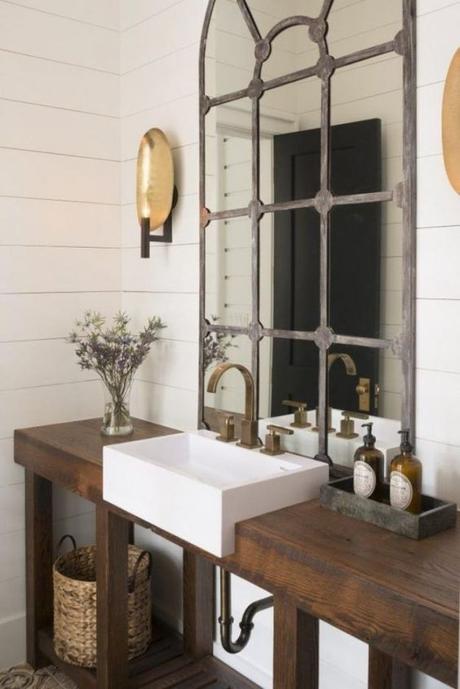 Source
Get The Look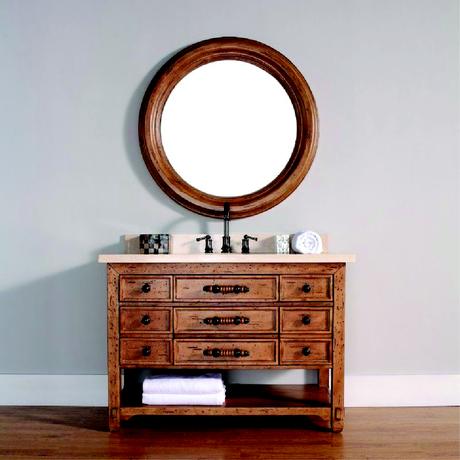 Malibu Single Vanity Cabinet in Honey Alder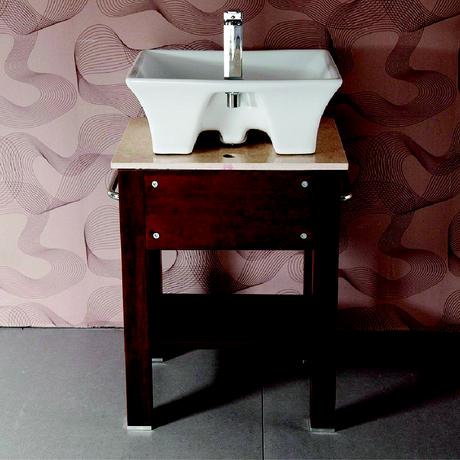 Willowapple Single Vanity in Brown Cherry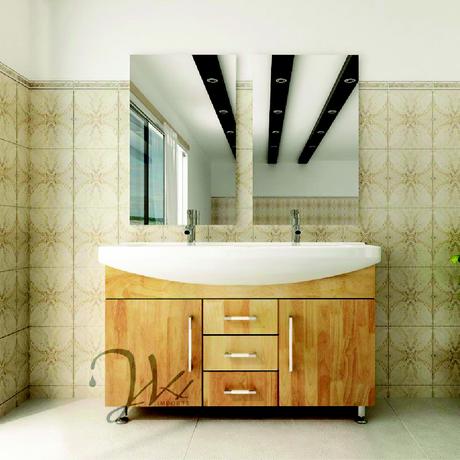 Celine Double Sink Vanity in Solid Oak  
A Simple Industrial Vessel Sink Vanity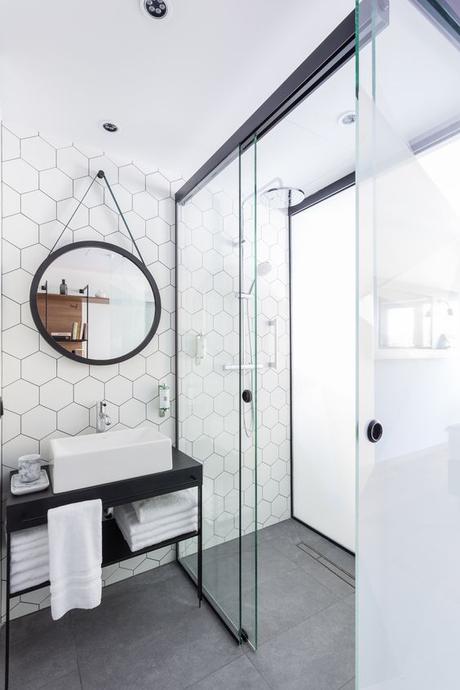 Get The Look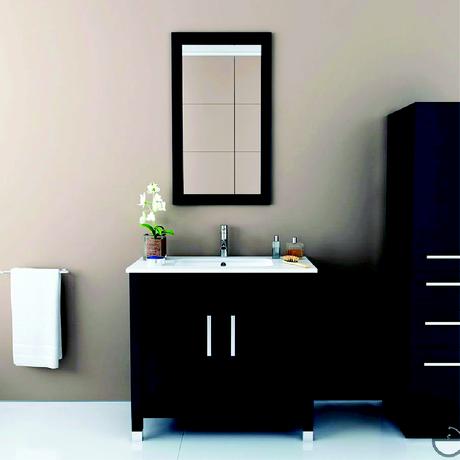 Gemini Under Mount Vanity in Black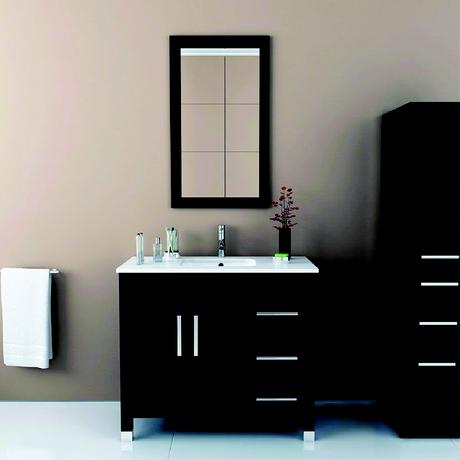 Crater Under Mount Sink Bath Vanity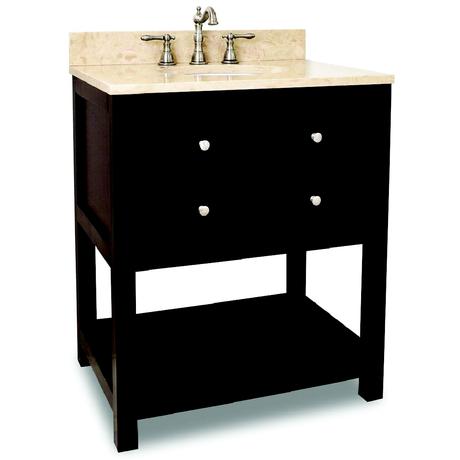 Astell Single Bath Vanity in Espresso  
A Sleek and Modern Double Floating Vanity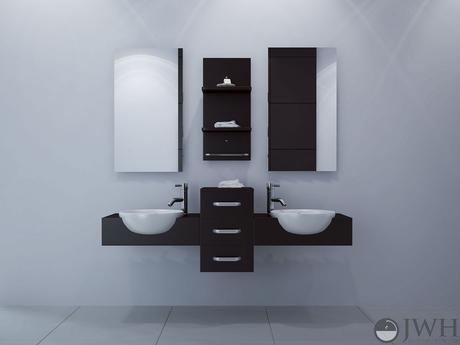 Source
Get The Look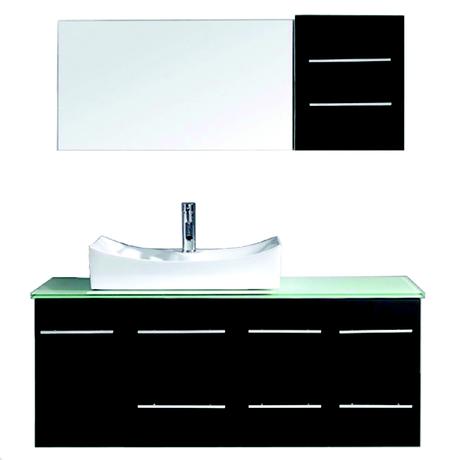 Ceanna Single Bathroom Vanity in Espresso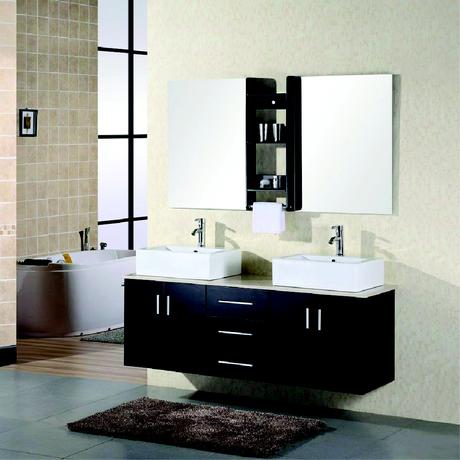 Portland Double Vessel Sink Vanity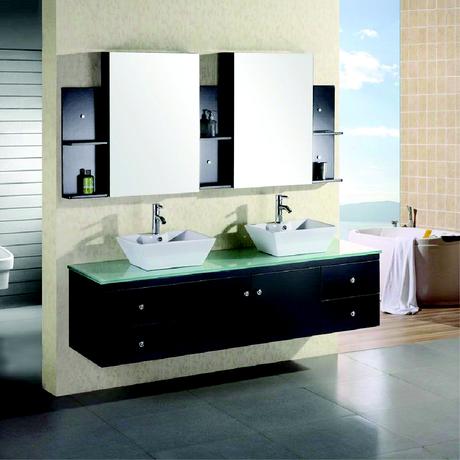 Portland Double Vessel Sink Vanity in Espresso  
A Perfect Pairing of Concrete and Gunmetal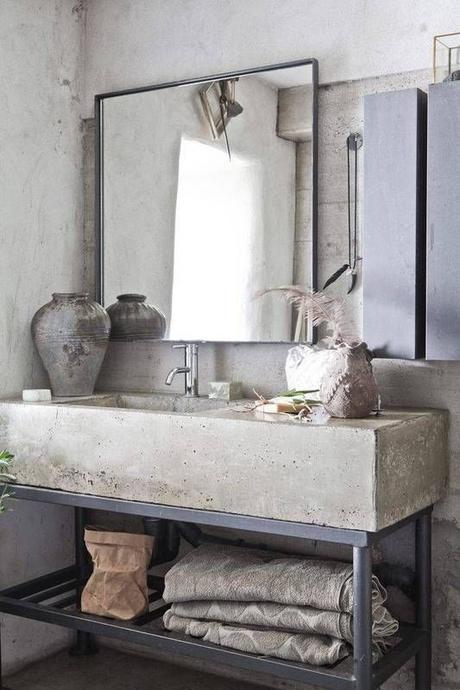 Get The Look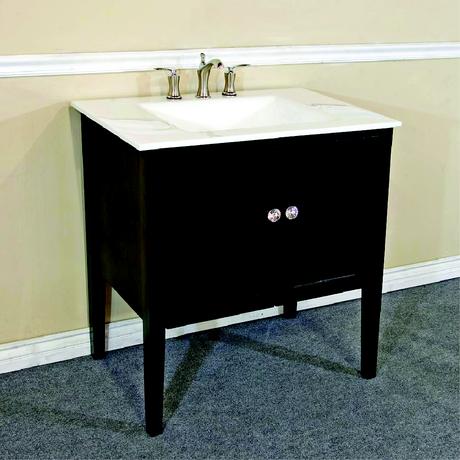 Alsace Single Bath Vanity in Espresso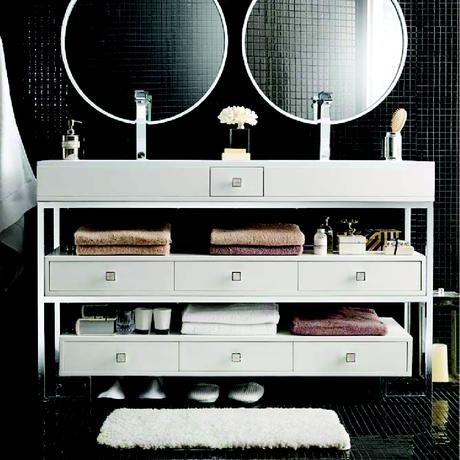 Bel Air Double Vanity in White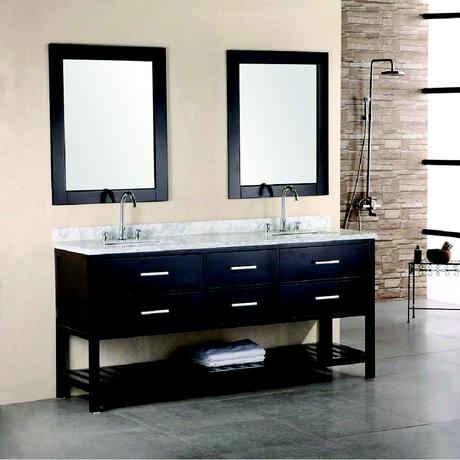 London Double Sink Vanity in Espresso  
A Trendy Geometric Tile Backsplash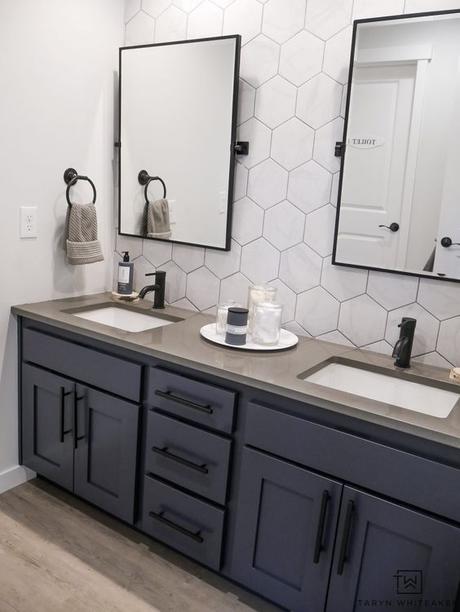 Get The Look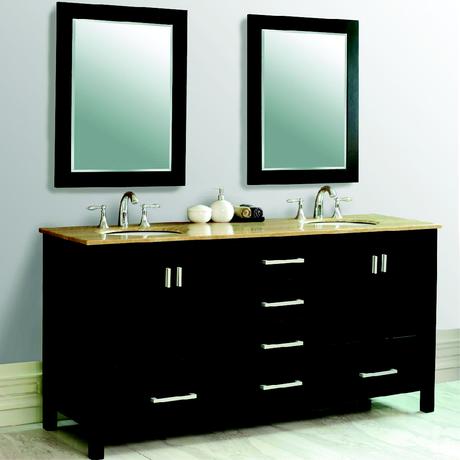 Oslo Double Sink Vanity in Black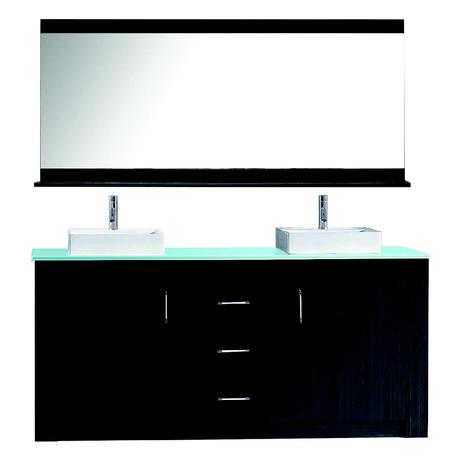 Tavian Double Bathroom Vanity in Grey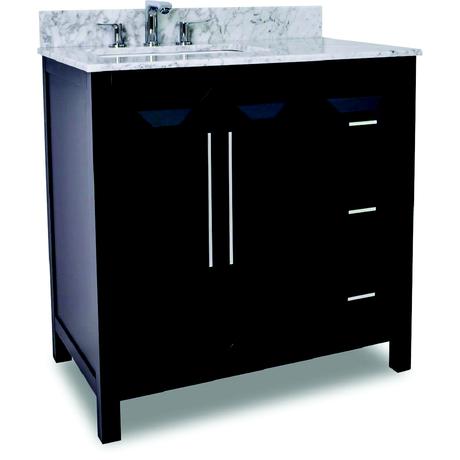 Vero Beach Single Bath Vanity in Black  
A Modern Take on Concrete and Vessel Sinks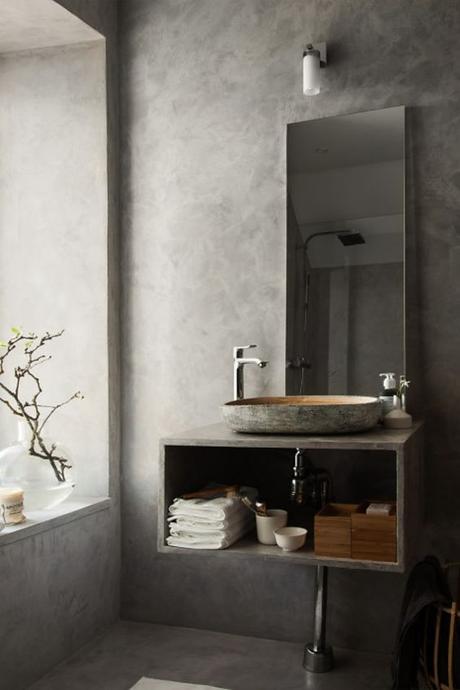 Get The Look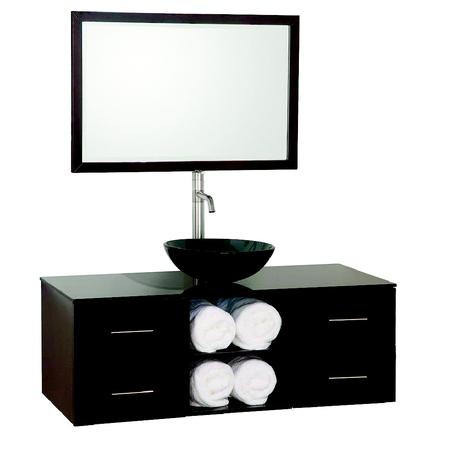 Abba Wall-Mounted Single Bath Vanity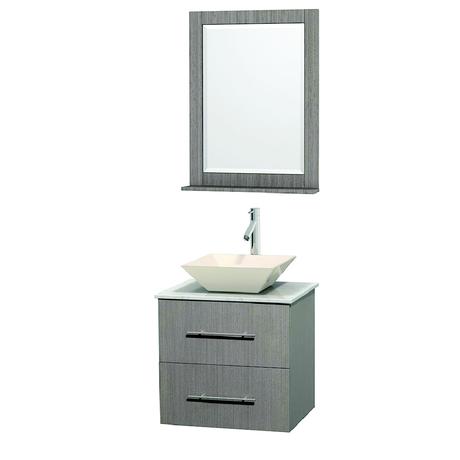 Centra Single Bathroom Vanity in Gray Oak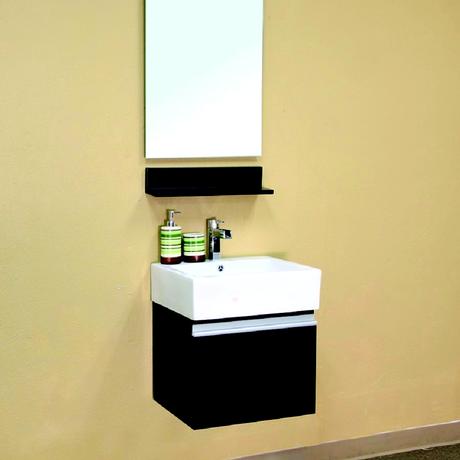 Loreto Single Bath Vanity in Black
Brick Accent Wall Compliments Beautiful Gray Vanity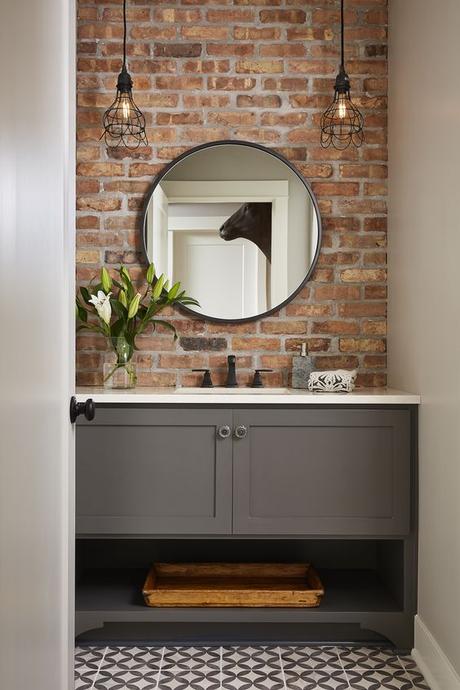 Get The Look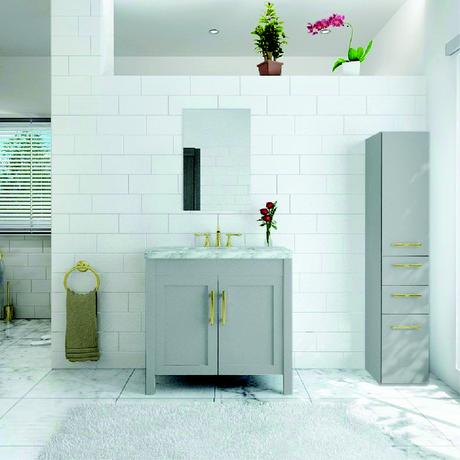 Gemini Marble Top in Gray Brass Pulls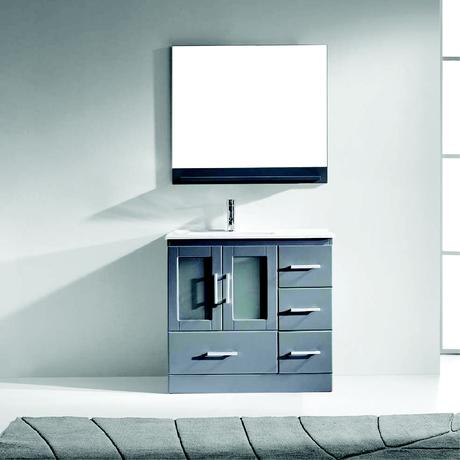 Zola Single Bathroom Vanity in Grey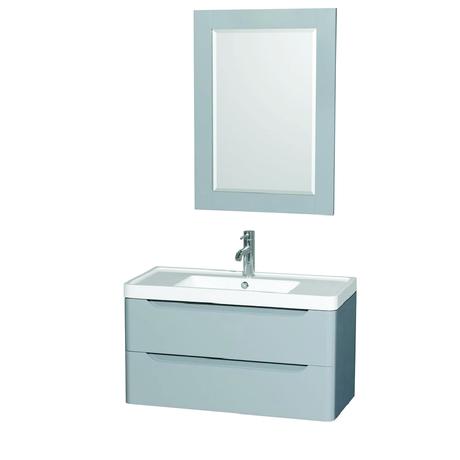 Murano Single Bathroom Vanity in Gray  
A Simple and Modern Natural Wood Vanity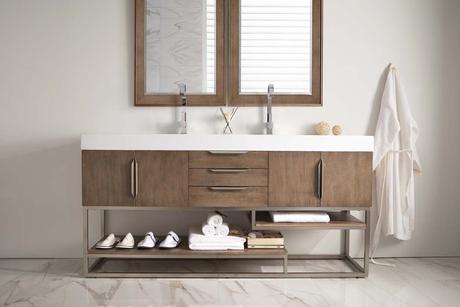 Source
Get The Look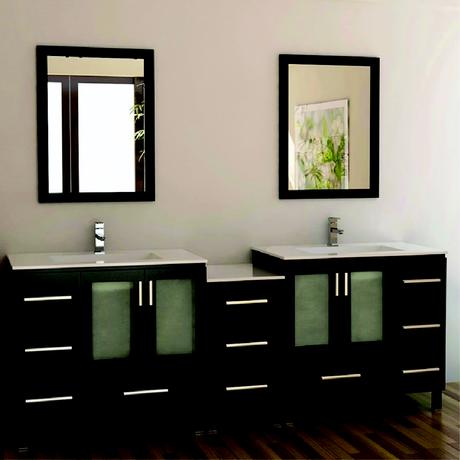 Galatian Double Sink Vanity in Espresso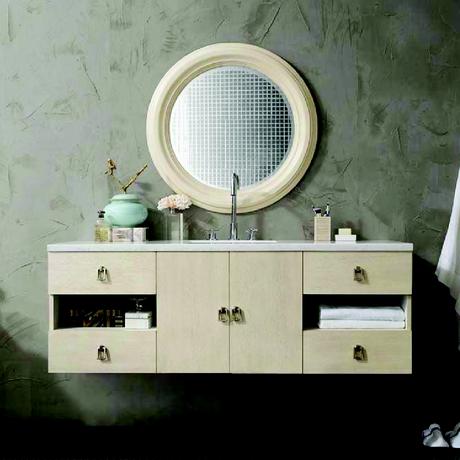 Sonoma Single Vanity in Vanilla Oak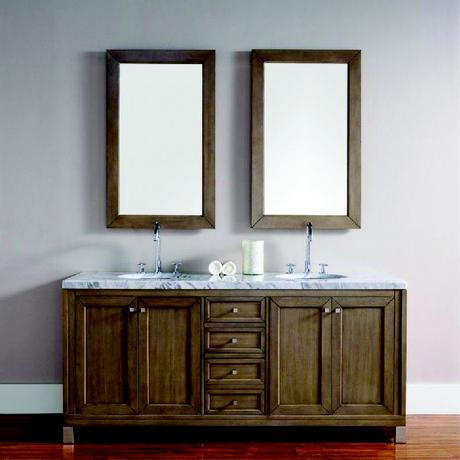 Chicago Double Vanity in Washed Walnut  
All White Double Vanity with Subway Tiles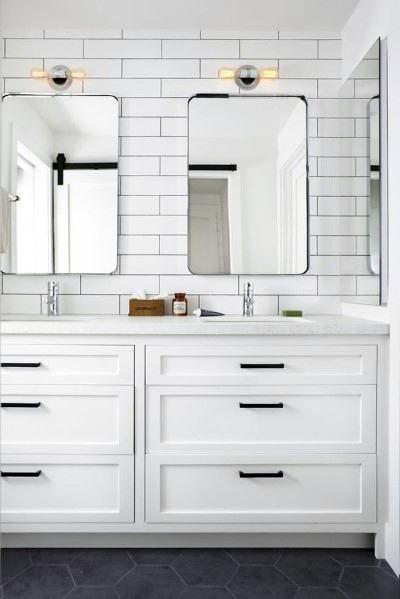 Source
Get The Look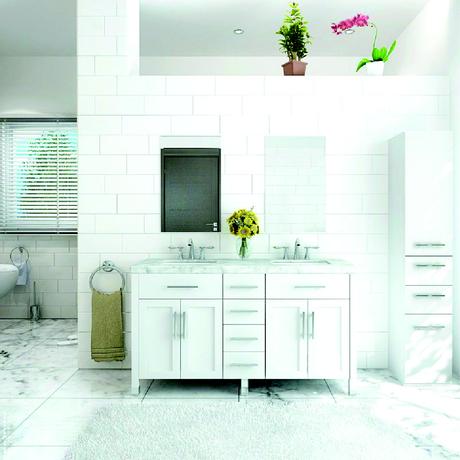 Boardwalk Double Bath Vanity in White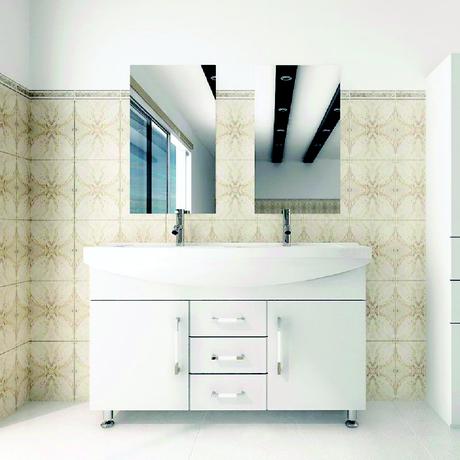 Celine Double Sink Vanity in White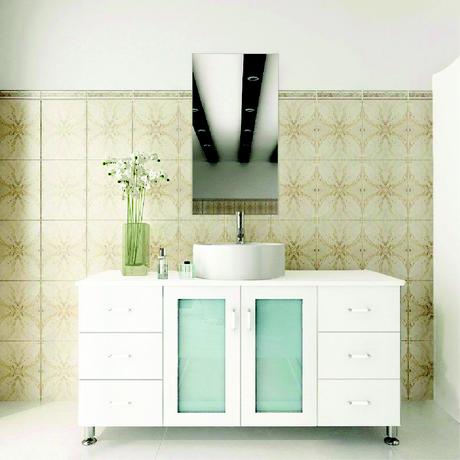 Grand Lune Single Bath Vanity in White  
A Unique Deep Black Floating Vanity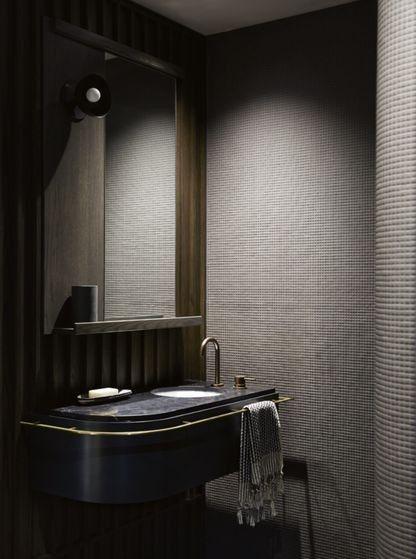 Get The Look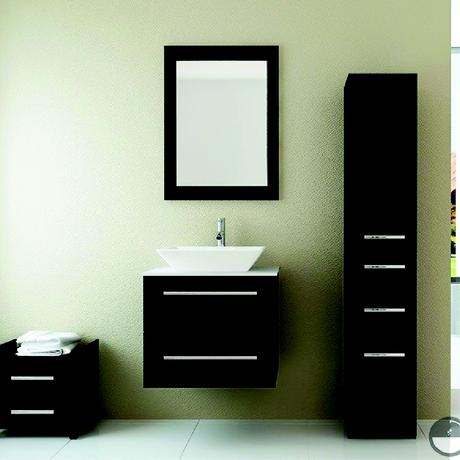 Carina Single Bathroom Vanity – Stone Top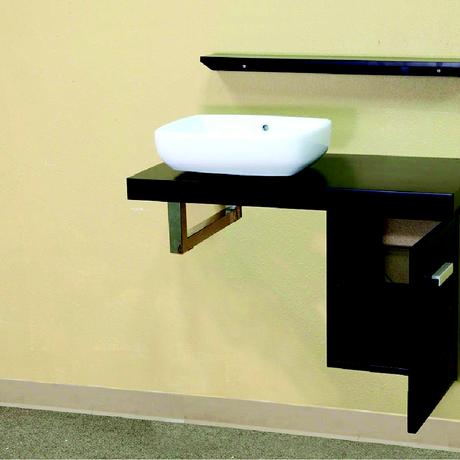 Corsica Single Bath Vanity in Espresso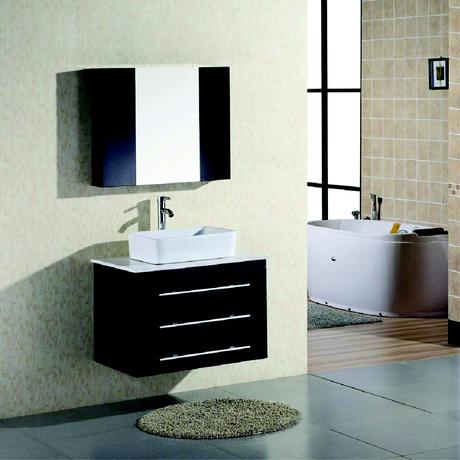 Portland Vessel Sink Vanity in Espresso  
Dark and Modern with Simple Lines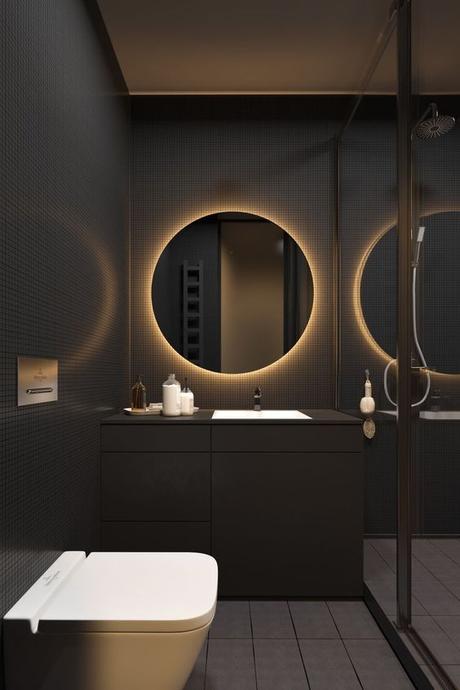 Get The Look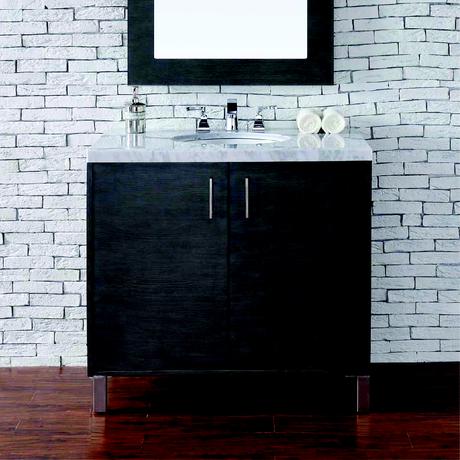 Metropolitan Single Vanity in Espresso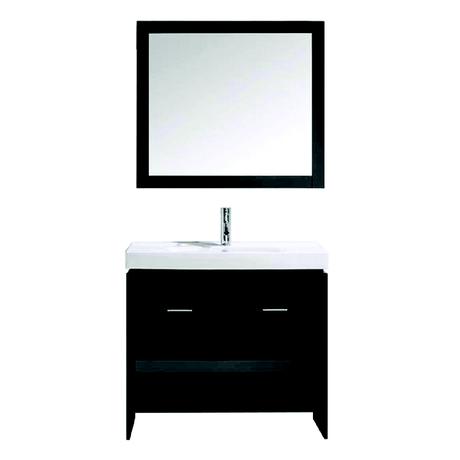 Gloria Single Bathroom Vanity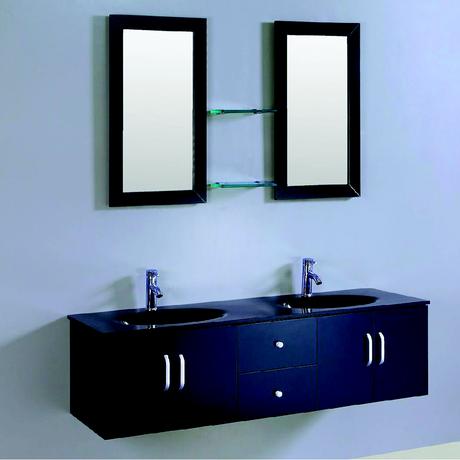 Willowtree Double Sink Vanity  
Beautiful Glass Vessel Sink Vanity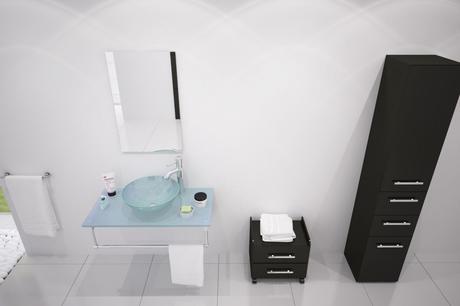 Source
Get The Look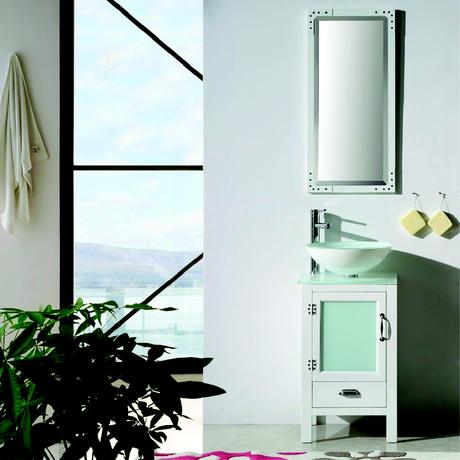 Willowhills Single Vanity With Glass Vessel Sink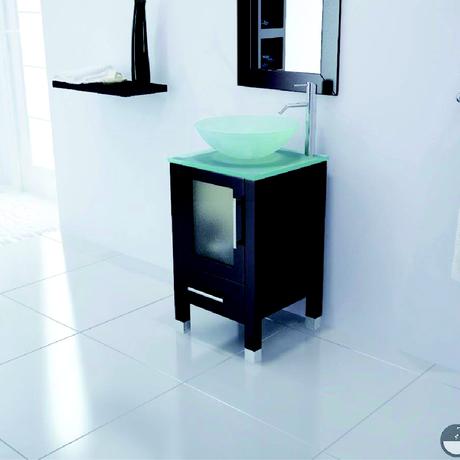 Soft Focus Single Vessel Sink Vanity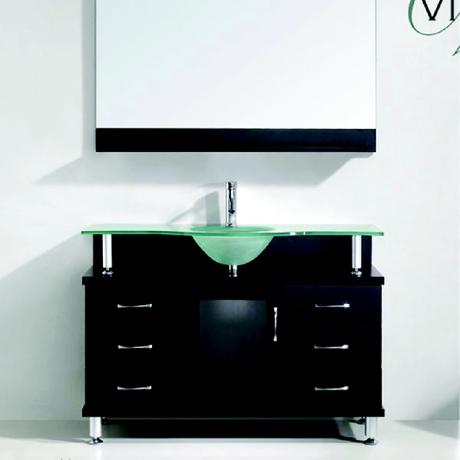 Vincente Single Bath Vanity in Espresso  
Concrete and Natural Wood are a Perfect Modern Pairing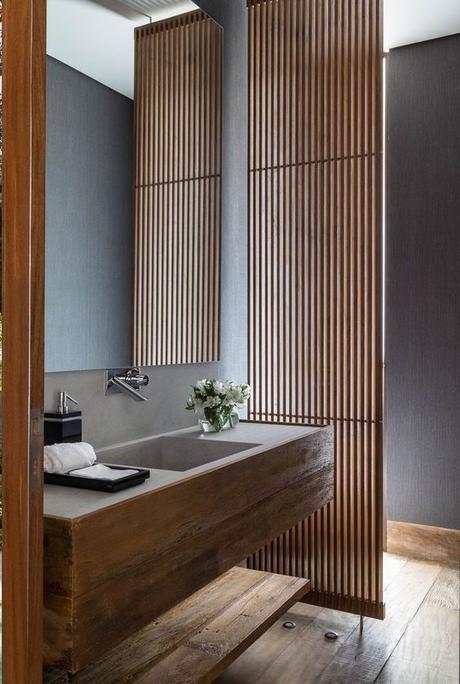 Source
Get The Look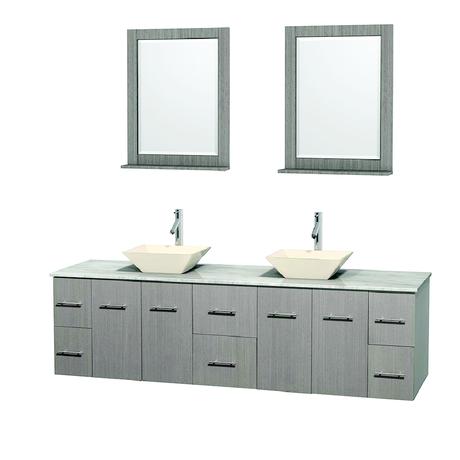 Centra Double Bathroom Vanity in Gray Oak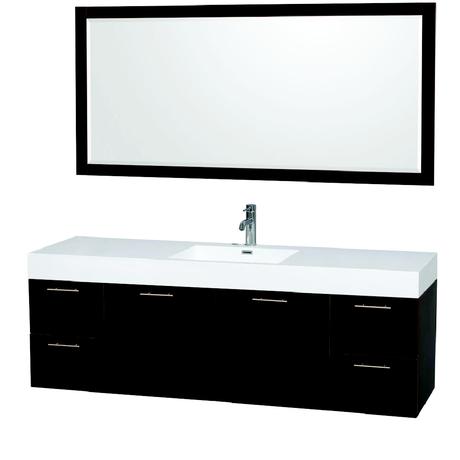 Amare Single Bathroom Vanity in Espresso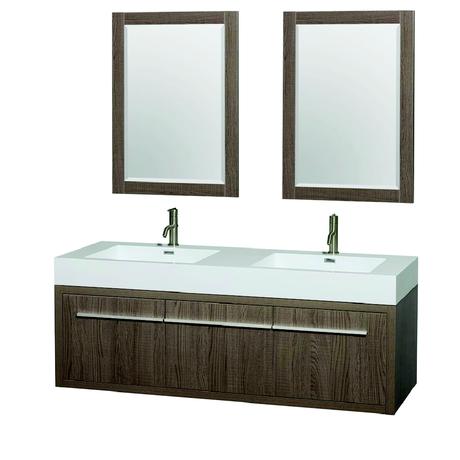 Axa Double Bathroom Vanity in Gray Oak  
Black Vanities Make Perfect Accent Pieces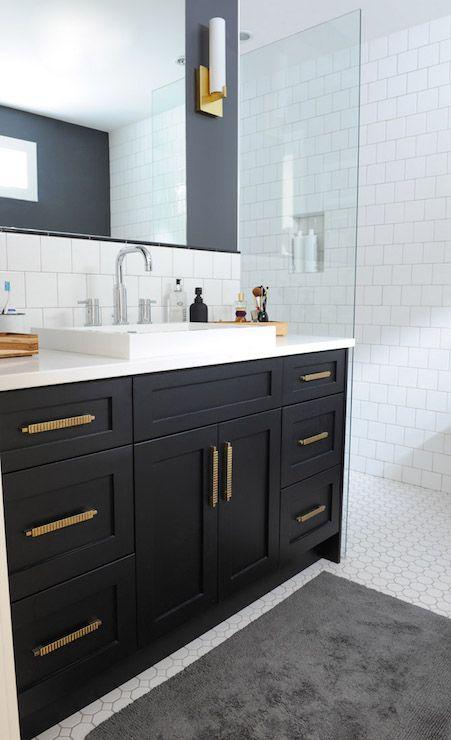 Get The Look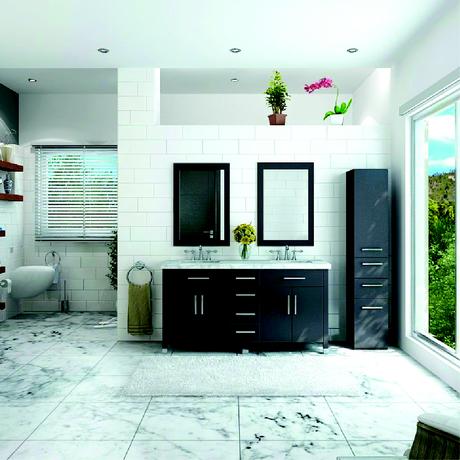 Rana Double Vanity in Espresso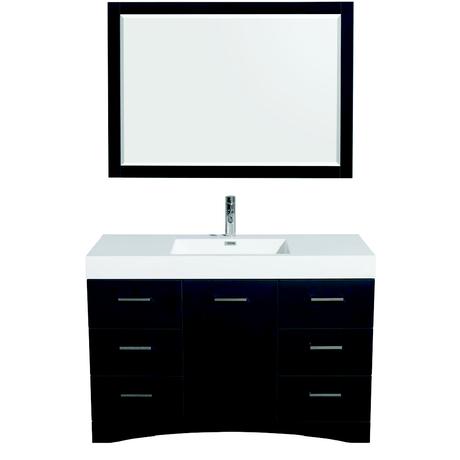 Delray Single Bathroom Vanity in Clay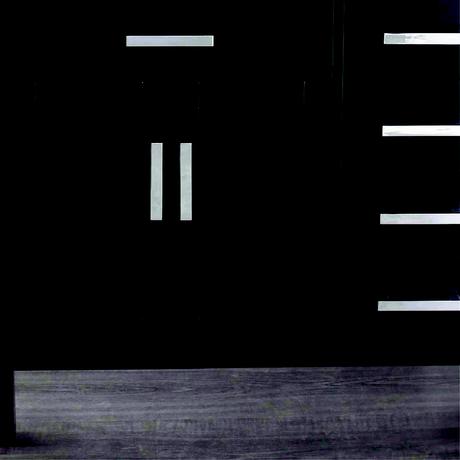 Bosconi Single Vanity Cabinet in Black  
Loving the Black Sink Fixtures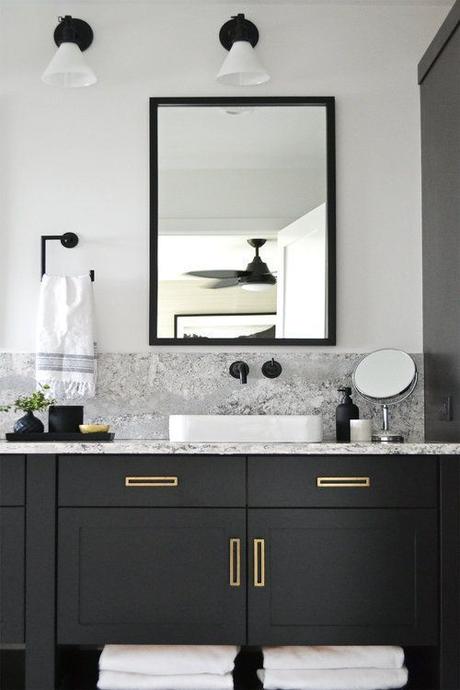 Get The Look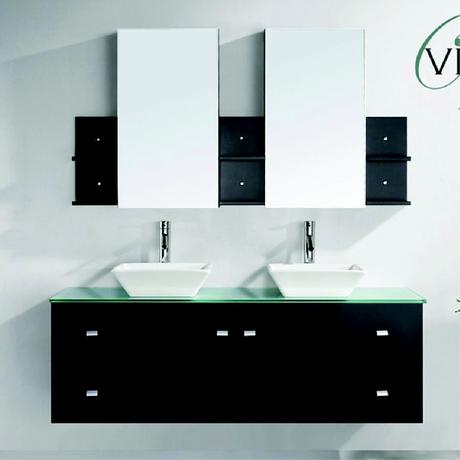 Clarissa Double Sink Vanity in Espresso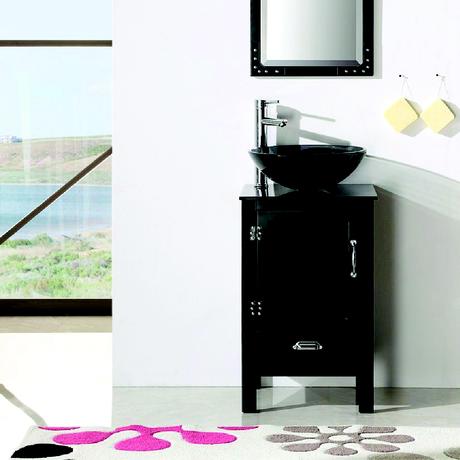 Willowhills Single Vanity With Glass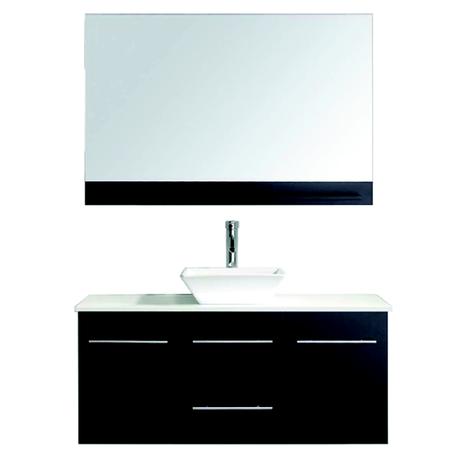 Marsala Single Bathroom Vanity in Espresso  
A Basic Modern Double Vessel Sink Vanity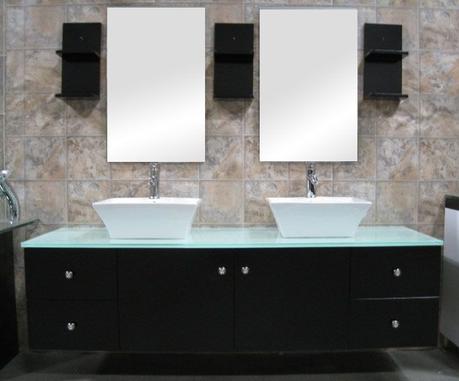 Source
Get The Look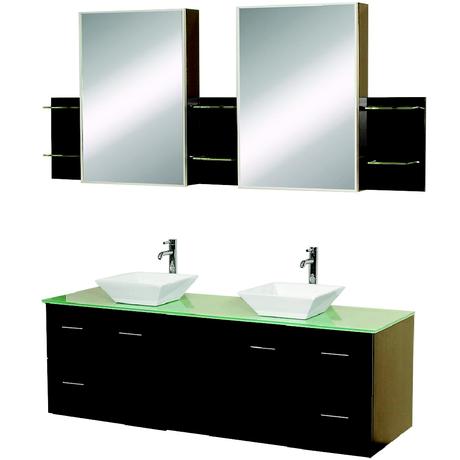 Avara Double Bathroom Vanity in Espresso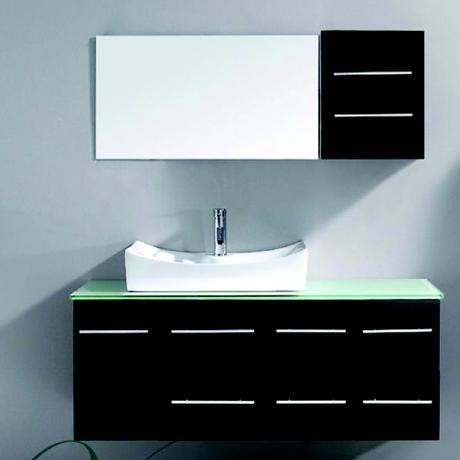 Ceanna Single Bath Vanity in Espresso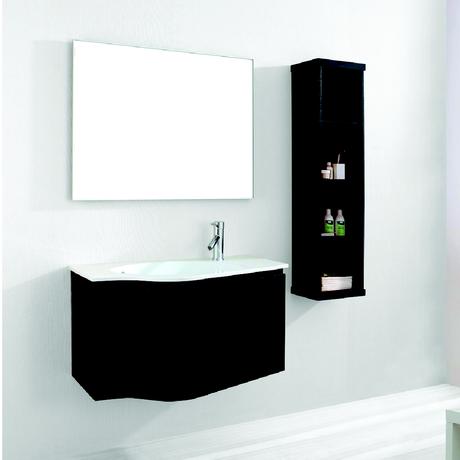 Roselle Single Bath Vanity in Espresso  
A Walk in Shower Compliments Industrial Modern Design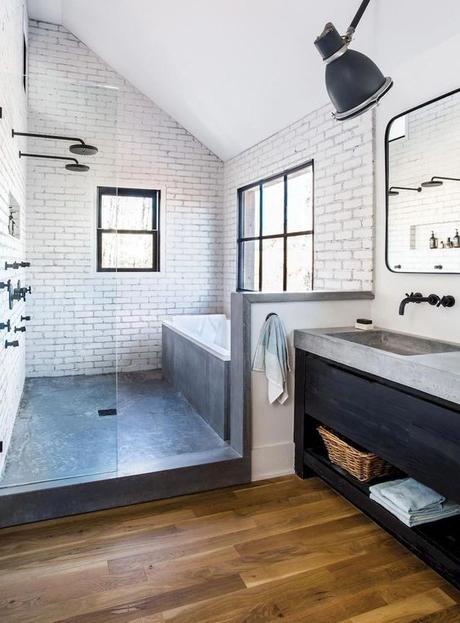 Get The Look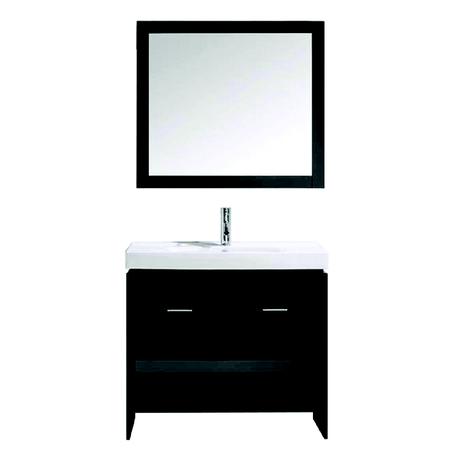 Gloria Single Bathroom Vanity in Espresso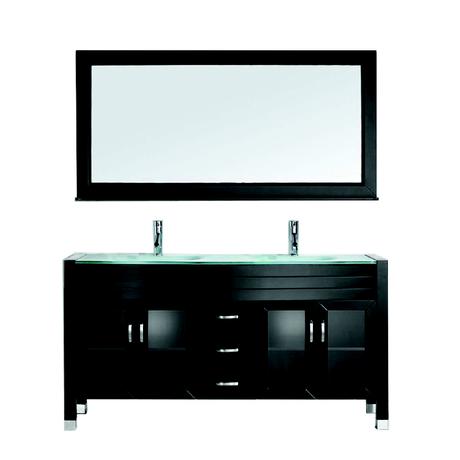 Ava Double Bathroom Vanity in Espresso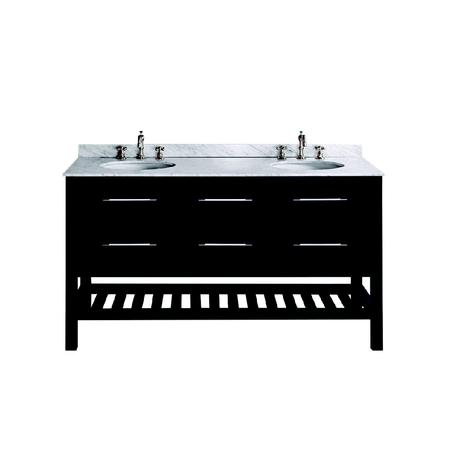 Bosconi Double Vanity in Black  
Stunning Floating Black Marble Double Vanity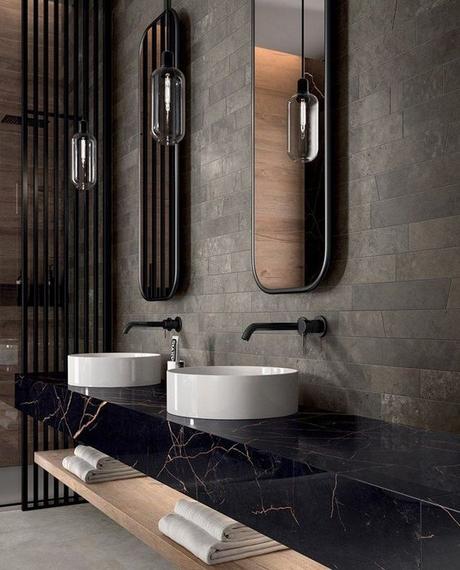 Get The Look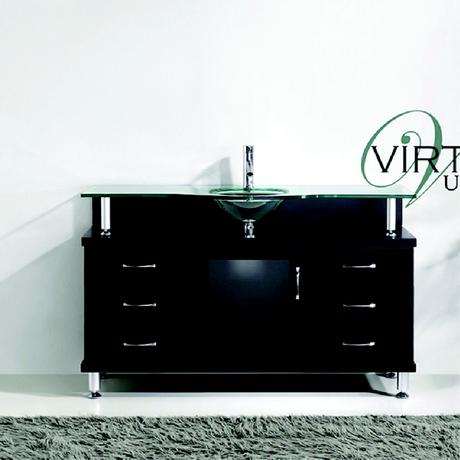 Vincente Single Bath Vanity in Espresso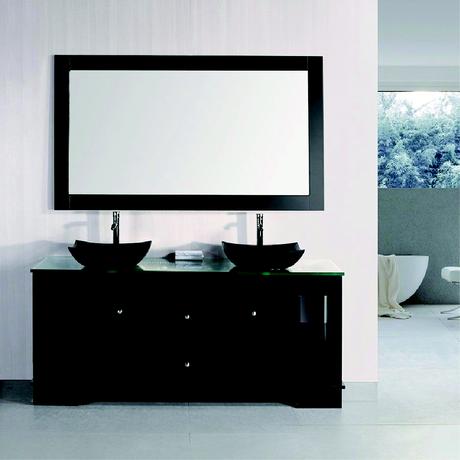 Oasis Double Vessel Sink Vanity
Aria Single Bath Vanity in Espresso  
Stand Out Circular Mirror in a Concrete Bathroom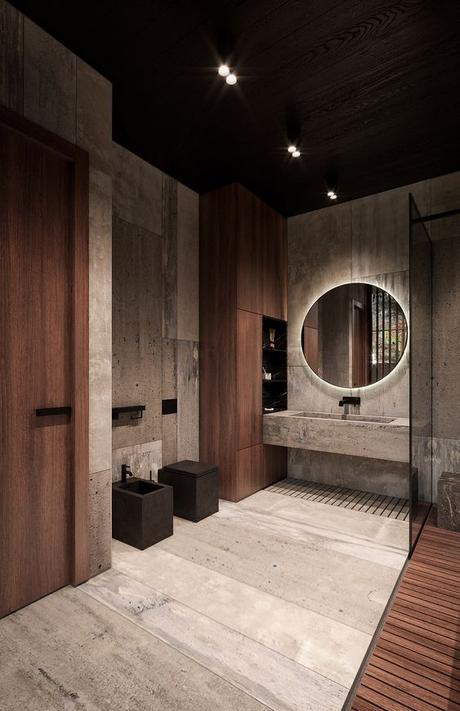 Get The Look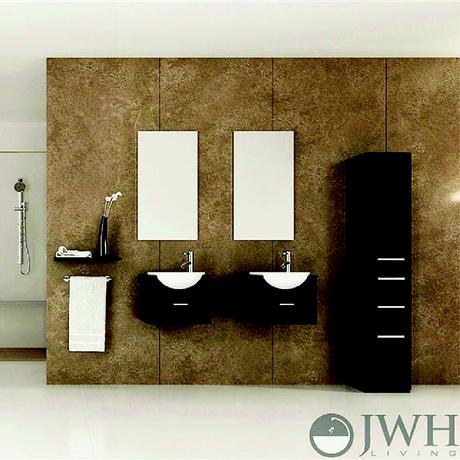 Mira Double Wall-Mounted Sink Vanity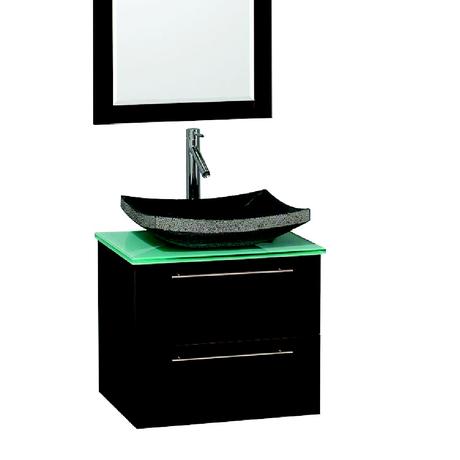 Amare Single Vessel Sink Vanity in Espresso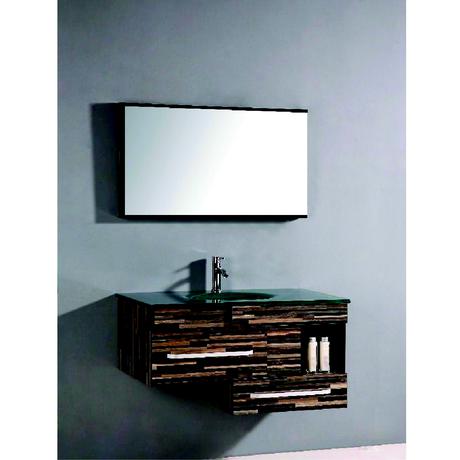 Willowtree Single Vanity With Glass Counter  
Reclaimed Barnwood Looks Amazing with Black Finishes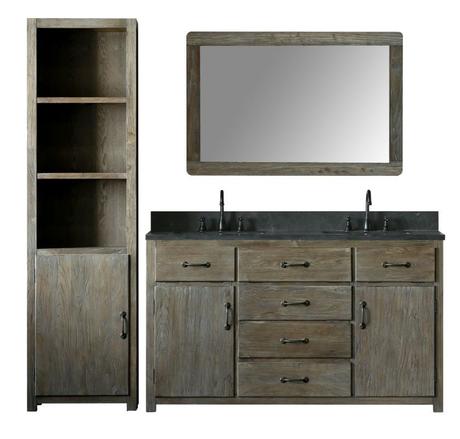 Source
Get The Look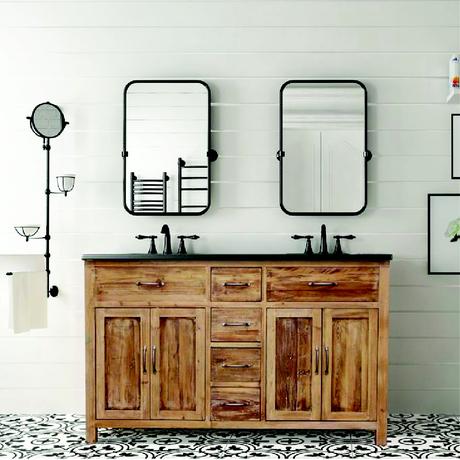 Woodland Bluestone Farmhouse – Natural Pine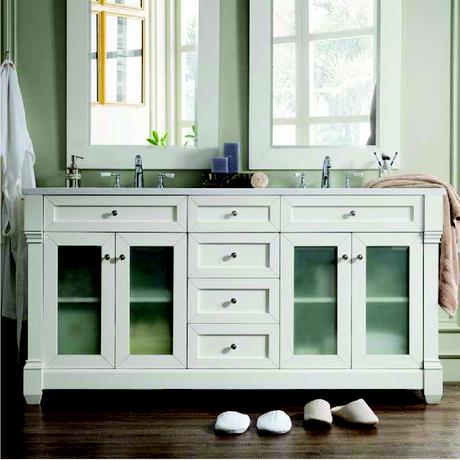 Weston Double Vanity w/ Glass Doors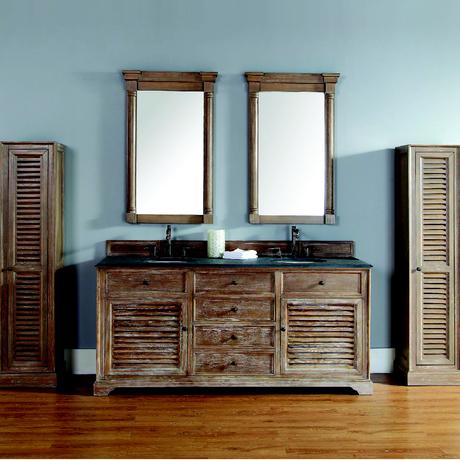 Savannah Double Vanity Cabinet- Driftwood  
Pure White Floating Vanity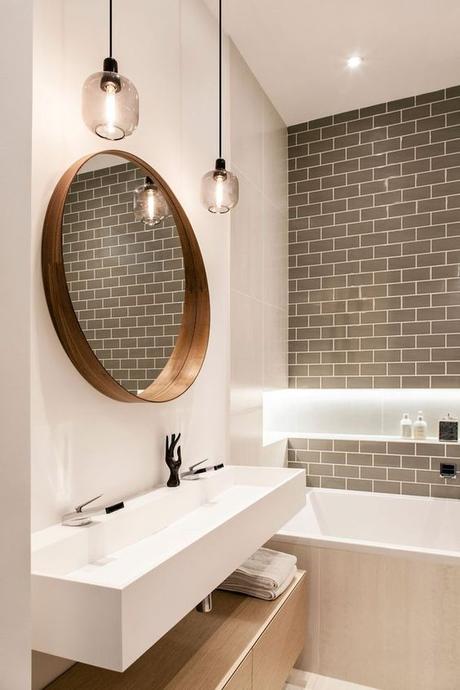 Source
Get The Look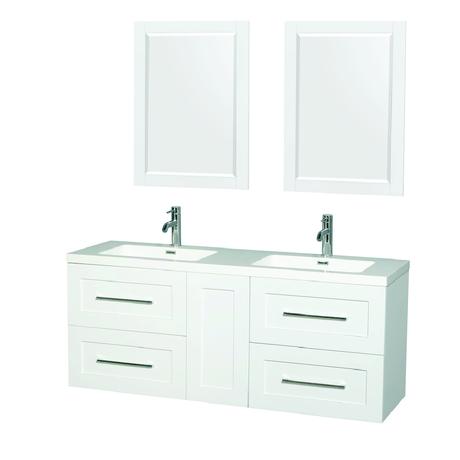 Olivia Double Bathroom Vanity in Glossy White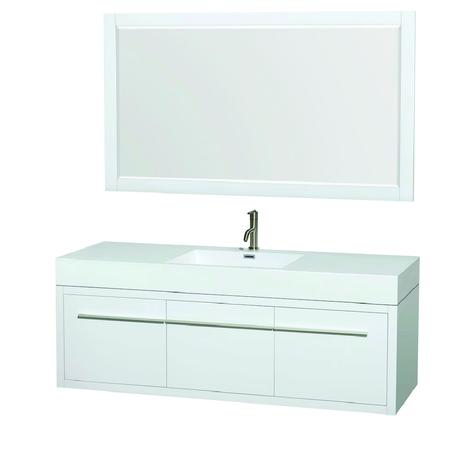 Axa Single Bathroom Vanity in Glossy White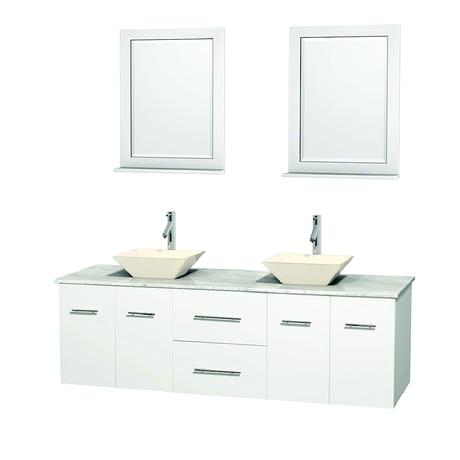 Centra Double Bathroom Vanity in Matte White  
Shiplap Walls are a Great Accent to Natural Wood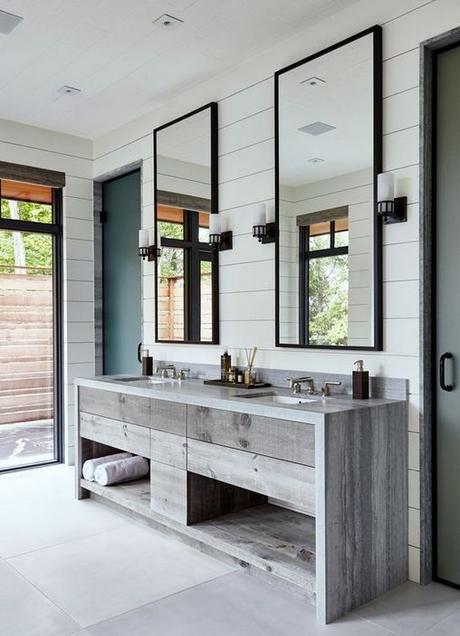 Source
Get The Look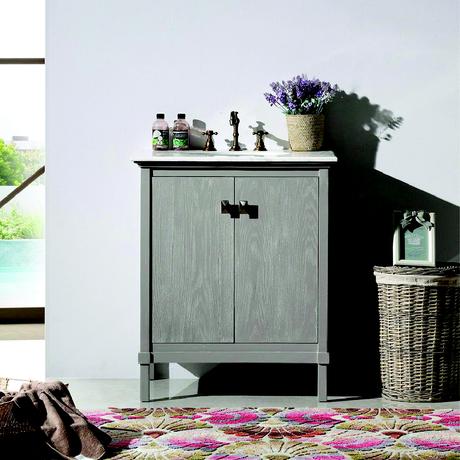 Willowhills Single Vanity With White Marble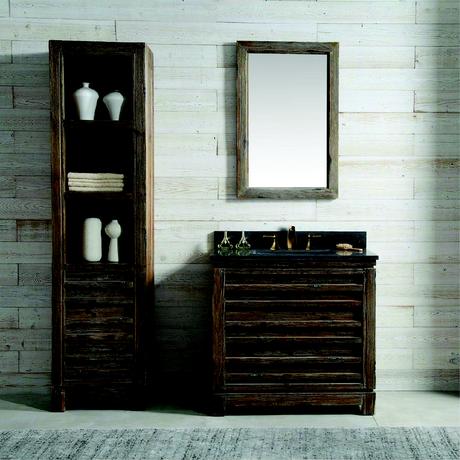 Willownest Modern Double Sink Vanity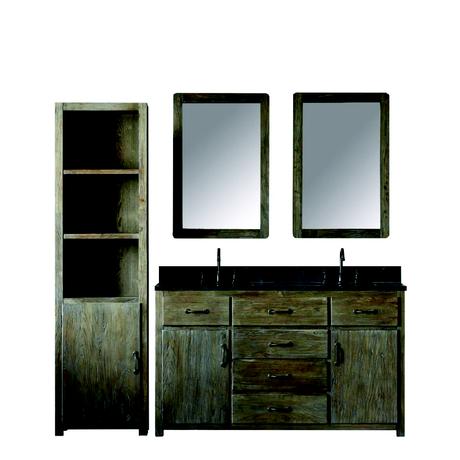 Willowhills Ceramic Sink Vanity with Cabinet  
Small Geometric Tiles Provide a Unique Touch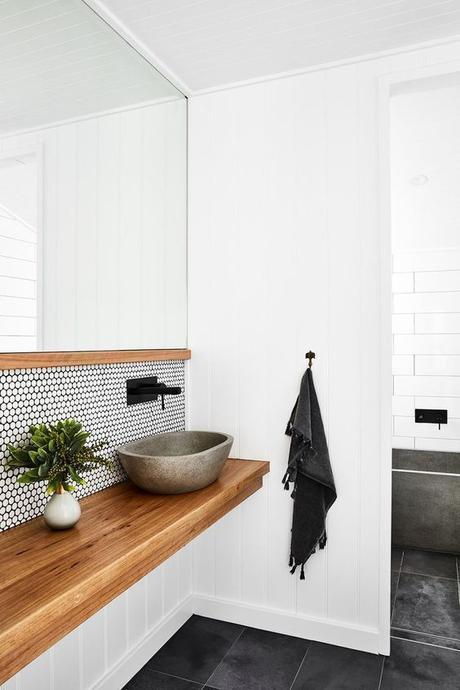 Source
Get The Look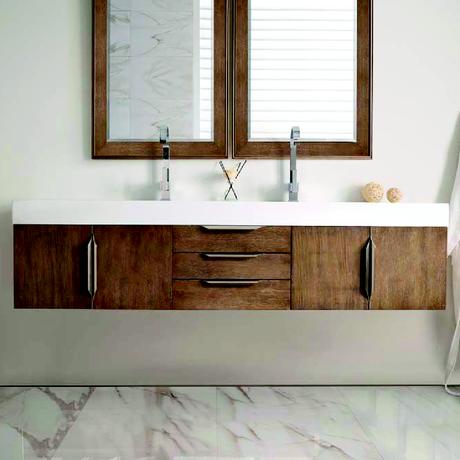 Mercer Island Double Vanity- Latte Oak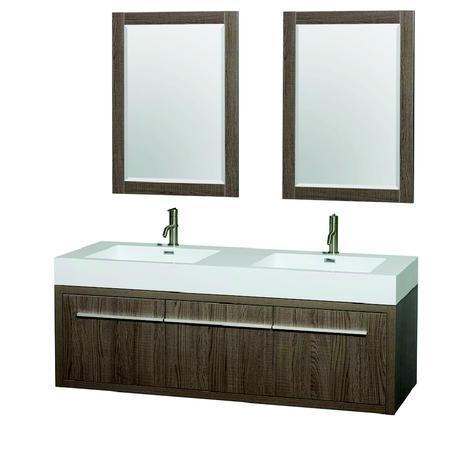 Axa Double Bathroom Vanity in Gray Oak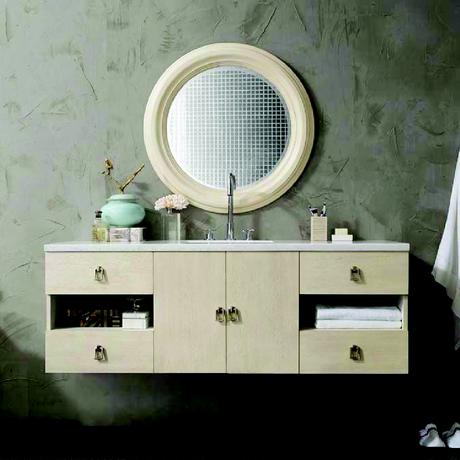 Sonoma Single Vanity in Vanilla Oak  
Clean, Modern, and Simple Wall Hanging Vanity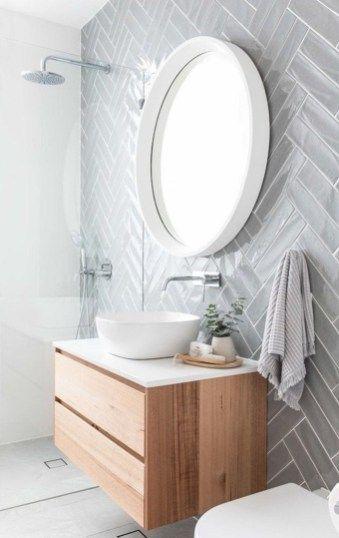 Source
Get The Look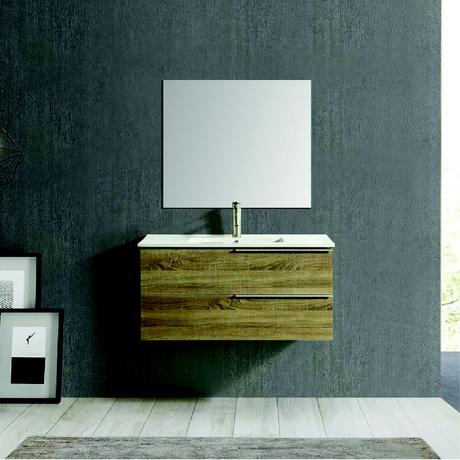 Capella Modern Wall Hanging Vanity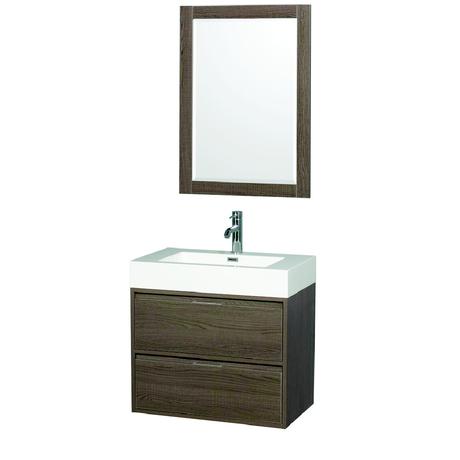 Daniella Single Bathroom Vanity in Gray Oak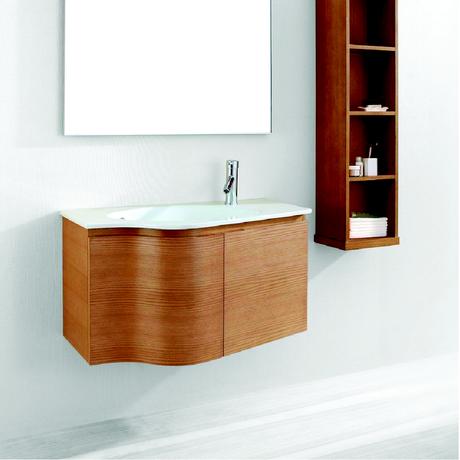 Roselle Single Bath Vanity in Chestnut  
Black Top Stands out Against Gray Vanity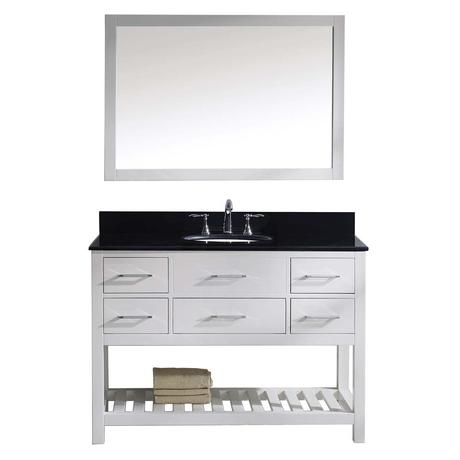 Source
Get The Look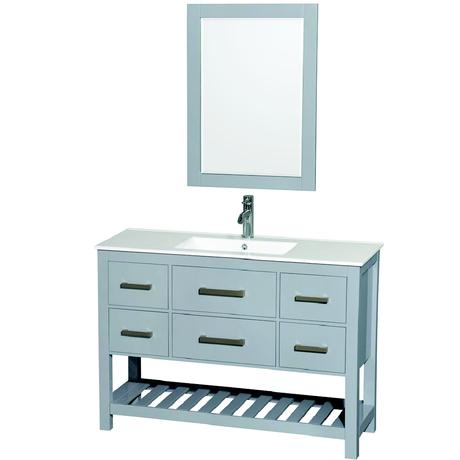 Natalie Single Bathroom Vanity in Gray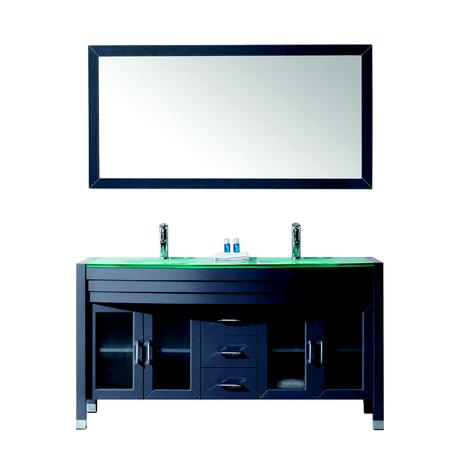 Ava Double Bathroom Vanity in Grey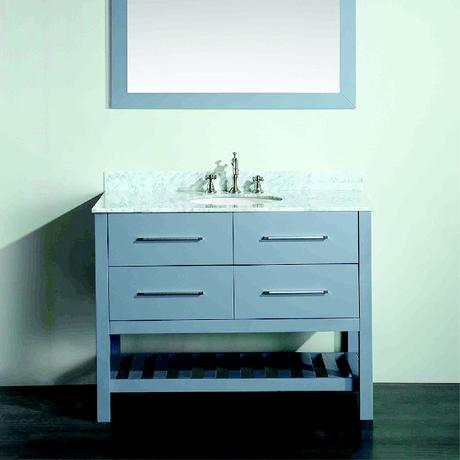 Bosconi Contemporary Single Vanity Gray