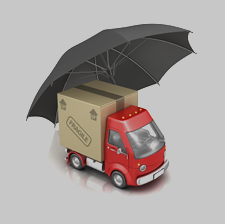 Risk management professionals recognize that adding a GPS tracking system is a clear signal that a business is serious about lowering it's risk profile. While you may have come across GPS tracking to lower fuel costs, improve service, reduce payroll fraud, etc., don't minimize the impact GPS tracking can have on your insurance premiums. Many insurance companies offer discounts to business with a tracking system, most of the time, it's just a matter of alerting them that you've put one in place. Here are the main reasons they're interested:
You're Making Your Fleet Safer
GPS tracking alerts business owners and fleet managers of unsafe driving habits and gives them an opportunity to correct the behavior as part of an integrated safety program. Something as simple as reducing speeding violations across your fleet will reduce accidents and injuries (not to mention tickets) and make you golden in the eyes of your insurance carrier.
You're Keeping Your Vehicles and Assets Secure
GPS tracking discourages theft and employee misuse as well as expedites vehicle and equipment recovery following a theft. Obviously your carrier will get behind anything that helps ensure they won't have to write a big check.
You're Ensuring Proper Maintenance
Most GPS tracking systems include maintenance alerts and reporting based on mileage and activity of your vehicles. This helps keep you up to date with oil changes, tire rotations, and other servicing needs. A well-maintained vehicle is a safer vehicle, especially in bad weather areas of the country.