Well, now the pressure's on. Last year worked out well for me in the Oscar predicting department as I got 19 out of 24 – a personal best. I'd really like to get 20 or more this time around, but as usual it won't be an easy task. Let's begin…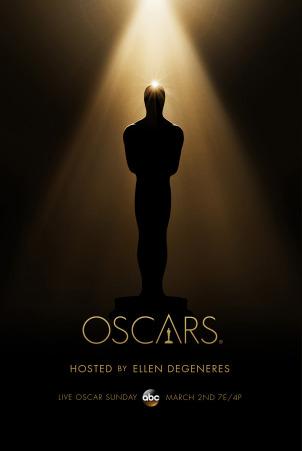 Best Picture: Last year was no mystery, as Argo swept the precursor awards on its way to claiming the Oscar. Things are quite similar this year, with the only spot of intrigue being a historic tie at the Producers Guild Awards between 12 Years A Slave and Gravity. I'd like to see Gravity win, but if my previous prediction write-ups have taught me anything, it's that my personal preference means zilch. Given this, and Gravity's overwhelming odds of winning several other Oscars on Sunday, I will pencil in Brad Pitt, Dede Gardner, Jeremy Kleiner, Steve McQueen and Anthony Katagas as the winners for 12 Years A Slave.
Best Actor: Hey, Matthew McConaughey, you ever won an Oscar? No? Well it'd be a lot cooler if you did. A win for anyone who didn't once play Wooderson in Dazed And Confused would be pretty surprising here. McConaughey's work in Dallas Buyers Club was strong, so even though I think Chiwetel Ejiofor deserves the nod here, I can't hate. Matthew McConaughey for the win. Alright, alright, alright…
Best Actress: Even the stink of the revived Woody Allen controversy can't taint what Cate Blanchett achieved in Blue Jasmine. Her strongest competition here comes from Amy Adams, who has four previous Oscar nominations under her belt with no wins. And of course Meryl Streep can never be discounted. But Blanchett has cleaned up this awards season. With wins at the Golden Globes, the SAG awards, the BAFTAs, and the Critics' Choice Awards already to her credit, Cate Blanchett is the safe bet. Whoa, that rhymed.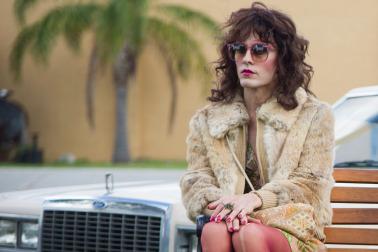 Best Supporting Actor: This was the toughest of the acting awards to predict last year but I did manage to get it correct in naming Christoph Waltz. No need to sweat this year as Jared Leto is the runaway favorite. My pick for the winner would be Barkhad Abdi, who picked up a BAFTA for his excellent work in Captain Phillips. Failing that, Jonah Hill continues to be amazing, and I'd love to see The Wolf Of Wall Street win something. Anything. But I'm not holding my breath. Your winner: Jared Leto.
Best Supporting Actress: Okay, now things are getting interesting. Will it be America's Sweetheart Jennifer Lawrence, or will the Academy reward a relative unknown in Lupita Nyong'o? As you'll recall, the Jennifer Lawrence/David O. Russell combination proved irresistible for Oscar voters last year. But can that really happen two years in a row?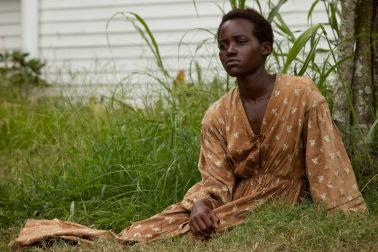 It's been a back-and-forth battle all awards season long for these two women: Lawrence took home the Golden Globe, then it was Nyong'o who won the Critics' Choice and the SAG, and finally Lawrence got the BAFTA. Were it up to me, I'd go completely off script and pick Kaitlyn Dever from Short Term 12. But we've already discussed the relevance of my personal preferences as they relate to Oscar voting, so let's get back to what's in front of us…
This is honestly a coin toss. Lawrence has just won an Oscar, which makes me feel it's slightly less likely for her to get another one so soon afterward. And American Hustle is a contender in a few other categories. Plus it would be a little odd (though certainly not unprecedented) for 12 Years A Slave to win best picture without any acting wins to go with it. I'll go with Lupita Nyong'o, but another feather in J-Law's cap wouldn't shock me.
Best Director: I bobbled this one last year in selecting Spielberg over Ang Lee, but this year it ought to be a bit more clear cut. Steve McQueen has a chance to upset, but Alfonso Cuaron has been getting tons of love at the other award shows and I would expect that to continue. Alfonso Cuaron for Gravity.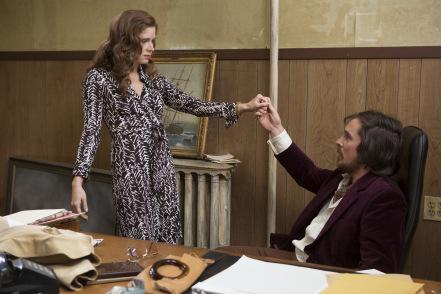 Best Original Screenplay: This category foiled me last year and it may well do so again. I tried to play with my head instead of my heart in picking Michael Haneke over Quentin Tarantino. It backfired. This year's race boils down to Her or American Hustle. I can tell you I'm 100% in Spike Jonze's corner. Not that American Hustle was bad, but it is Scorsese-lite. In a year that features an actual Scorsese film, I have no affection for imitation.
That said… Ugh… Eric Warren Singer and David O. Russell for American Hustle.
Best Adapted Screenplay: The prohibitive favorite here is 12 Years A Slave. I guess given what I said a few moments ago, it wouldn't surprise you to learn I'm pulling for Terrence Winter and The Wolf Of Wall Street. I don't have any particular beef with 12 Years A Slave, mind you. I just have a thing for duplicitous stockbrokers who drop the f-bomb fourteen times a minute. Oh well. John Ridley, step right up and claim your Oscar.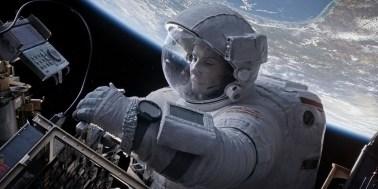 Best Cinematography: An absolute, open-and-shut case here. Did you see a more visually spectacular movie than Gravity this year? No, I don't think you did. Well maybe you saw Prisoners, which certainly had its moments. But all of Hollywood apparently had a meeting and Roger Deakins doesn't get to win any Oscars ever. So there you have it – sixth time's the charm for Emmanuel Lubezki, a very richly deserved award for his breathtaking work in Gravity.
Best Editing: A tricky one to call, this. Gravity and Captain Phillips hit me as the frontrunners, but American Hustle is also in the mix. My immediate instinct is Captain Phillips, just because I think this is the only award it has a legitimate shot at winning. And Christopher Rouse, the editor behind Captain Philips, has an Oscar win from back in 2007 for The Bourne Ultimatum, another film he did with Paul Greengrass. I'll go with Christopher Rouse for Captain Phillips.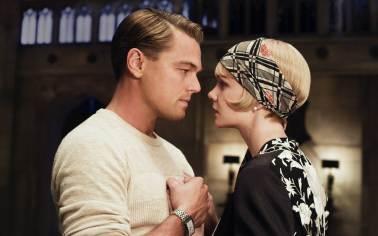 Best Production Design: The consensus pick here is The Great Gatsby, and I don't feel much inclined to disagree. Although it is interesting to note that all the other nominees in this category were nominated for best picture as well. The Great Gatsby is the only odd man out. Still, sticking with Catherine Martin and Beverley Dunn for The Great Gatsby.
Best Costume Design: If I remember nothing else about American Hustle – and truth be told, I probably won't (okay I'll stop now), I'll remember the wardrobe. The ostentatious furs, the plunging necklines, and those awful, awful suits… It's far from being a runaway favourite, but I'll throw it a bone. Michael Wilkinson for American Hustle.
Best Makeup and Hairstyling: Oh my goodness. Are we really poised on the verge of seeing a movie called Jackass Presents: Bad Grandpa win an Oscar? Well, probably not. But stranger things have happened. The more likely scenario here is a win for Dallas Buyers Club. There's a popular story going 'round about how the makeup budget for that entire movie was $250. Probably an exaggeration, but that idea has already taken hold. And sometimes it's fun to give the underdog their due. So with that in mind I'll say Adruitha Lee and Robin Mathews for Dallas Buyers Club.
Best Original Score: I like Gravity for this one. Steven Price's score is just integral to the film. As a film, Gravity has a lot of moments of silence and a lot of moments of action. It needed a strong score to tie it all together and make it feel like a whole. Thanks to Steven Price, it has one.
But just to second guess myself for a moment, if voters wanted to give Philomena something, this category might be their only chance at it. So that's something to ponder. I haven't seen Philomena yet so I don't have a basis for comparison. I do love Alexandre Desplat though. But I'll just stick with what I know, so, Steven Price for Gravity it is!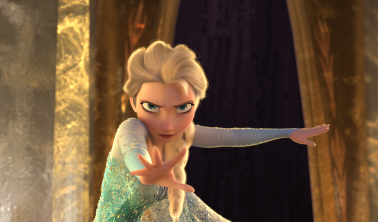 Best Original Song: Last year, everyone knew Adele would win for "Skyfall". And everyone was right. This year, everyone's equally confident that "Let It Go" from Frozen is taking home Oscar gold. It's a beautiful song from a beautiful movie, so I have no arguments. Well, I really loved "The Moon Song," but it's cool. Kristen Anderson-Lopez and Robert Lopez for "Let It Go" from Frozen.
Best Sound Mixing: This is where Gravity is going to start to clean up, I think. In addition to being beautiful looking, the isolation of space really gave the filmmaker and his crew room to play with how things sounded. Nothing much else to say, so I've got Skip Lievsay, Niv Adiri, Christopher Benstead and Chris Munro for Gravity.
Best Sound Editing: Ditto. Glenn Freemantle for Gravity.
Best Visual Effects: Do you really have to even ask? Really? Okay, fine. Tim Webber, Chris Lawrence, Dave Shirk and Neil Corbould for Gravity.
Best Animated Feature Film: Well, the Academy loves them some Hayao Miyazaki, but I would be pretty surprised to see him beat out Frozen this time around. I haven't gotten to see The Wind Rises yet, but I look forward to it. Chris Buck, Jennifer Lee, and Peter Del Vecho for Frozen.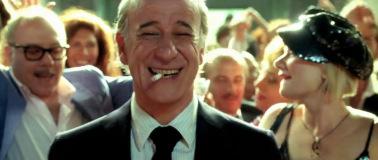 Best Foreign Language Film: The Great Beauty has to be considered the favorite here, I think. I haven't managed to see it yet, but I know it made a ton of critics' lists. I've seen and liked both The Broken Circle Breakdown and The Hunt. But once again, I'll be a slave to consensus and pick Paolo Sorrentino's The Great Beauty as the winner.
Best Documentary, Features: This was a snap last year, as Searching For Sugar Man was the popular choice that went on to win (and I still haven't seen it, jeez). Not so much this year. The movie I heard about by far the most (and the only one I've actually seen to date) was The Act Of Killing, followed by Cutie And The Boxer. But apparently 20 Feet From Stardom, a documentary about backup singers, did well at the box office? And the common sense pick is actually The Square, a movie I know literally nothing about except for its title? And then there's Dirty Wars, which I also haven't heard of ever.
Hold on, I have some trailers to watch…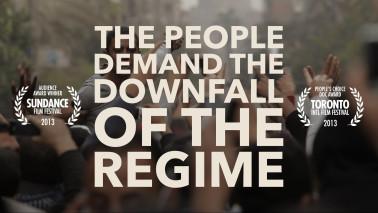 Okay, sorry I'm back. It's fun to maintain the illusion that I know everything about every movie, but even for me stuff slips by unnoticed from time to time. So in retrospect I should've put together that
The Square
would be about Tahrir Square. It looks pretty crazy compelling.
Dirty Wars
kind of looks like it's gonna be one of those exposés that just piles conspiracy on conspiracy until you don't know what's what anymore. And the comparatively light
20 Feet From Stardom
looks like a fun examination of one of those professions nobody really thinks about much.
In recent years there's been a trend toward lighter topics winning this category (2011's Undefeated was about a high school football team, and 2012's Searching For Sugar Man was about trying to find an underground musician). But with all the Arab Spring stuff that's been in the news this past year, The Square feels very timely and historic – the kind of thing Academy voters like to reward. So I'm gonna pick Jehane Noujaim and Karim Amer for The Square.
Best Documentary, Short Subjects: I'm flying blind here, but the consensus pick is The Lady in Number 6: Music Saved My Life. It's a documentary about the oldest living Holocaust survivor, Alice Herz Sommer (who, sadly, passed away just a couple of weeks ago). Malcolm Clarke and Nicholas Reed for The Lady in Number 6: Music Saved My Life.
Best Short Film, Animated: I dunno, you guys. Get A Horse is a pretty hilarious blend of old- and new-school animation. Also I haven't seen any of the other nominees.  Lauren MacMullan and Dorothy McKim for Get A Horse.
Best Short Film, Live Action: Again, haven't seen any of 'em. But I'm a big Martin Freeman fan. So, on that basis alone, Mark Gill and Baldwin Li's The Voorman Problem gets my vote.
And that's it. As usual, this has the potential to work out quite nicely or go horribly awry. Now we play the waiting game…