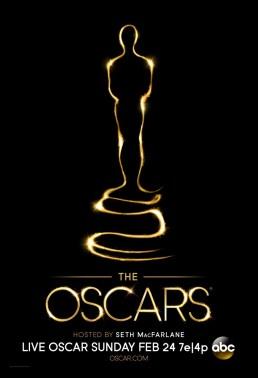 Alright, here we go again – time to pick me some Oscar winners! I've been pretty consistent in my past attempts (18 correct in 2010, 16 in 2011, and 17 last year). It'd be nice to get above 20 for once, but as usual it won't be an easy task. There are a fair number of gimmes of course, but many of the categories remain wide open.
In the past, I've simply posted my prediction list sans commentary. But this year I thought I'd expand on my thought processes a little, at least for some of the categories. I'll either be documenting my brilliance or chronicling my stupidity. So, fun either way!
Best Picture: This category is almost a sure thing, with Argo emerging as the surprise front-runner. It won best picture at the BAFTAs, the Critics' Choice Awards, and the Golden Globes. Lincoln took the Producer's Guild Award, but at this point it's a distant second, even though I found it to be the superior film. I'm (grudgingly) penciling in producers Grant Heslov, Ben Affleck and George Clooney as the winners for Argo.
Best Actor: I'm throwing the pencil away and taking out a giant permanent marker to fill in this category. Daniel Day-Lewis is a mortal lock to take home this award, having already captured its equivalents at the Golden Globe, SAG, BAFTA, and Critics' Choice Awards for his brilliant work in Lincoln. He'll become the first actor in history to win three best actor Oscars, topping the likes of Spencer Tracy, Marlon Brando and Gary Cooper, who all have two. A fitting tribute for a guy who's probably the best actor of his generation.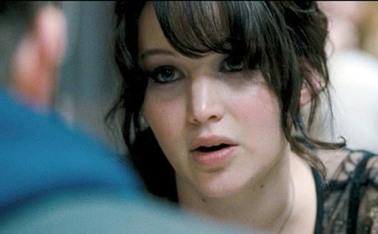 Best Actress:
Hmm… My first big challenge. I'm really torn about this category. It's an extremely diverse lineup, boasting both the youngest and oldest best actress nominees in Oscar history. Quvenzhané Wallis (9) picked up a nod for her work in
Beasts Of The Southern Wild
, while on the opposite end of the spectrum Emmanuelle Riva (85) is nominated for
Amour
. Wallis isn't expected to win, but Riva is considered a strong possibility thanks to her win at the BAFTAs last week. But she'll have stiff competition from Jennifer Lawrence (who won the SAG Award) and Jessica Chastain (who won the Golden Globe and the Critics' Choice). If we go on the assumption that Chastain and Lawrence look to have long careers ahead of them and Riva is nearing the end of hers, then Riva seems like a sentimental favourite (particularly since this is the first Oscar nomination of her seven-decade-long career). And to top it all off, this Sunday's Oscar ceremony just so happens to fall on Riva's 86th birthday!
But hold on, 'cause there's a lot of stuff to parse here. If you go by recent history, the winner of the SAG award in this category gets the Oscar most of the time. This holds true even if they don't win best actress at any other major award shows. So Lawrence looks like a good possibility to follow in the footsteps of actresses like Susan Sarandon, Helen Hunt, Gwyneth Paltrow, and Halle Berry. They all missed out on the Critics' Choice, BAFTA, and Golden Globe Awards in the years they were nominated for Oscars. But they won the SAG, and took home Oscars to go with them.
Chastain had early momentum, but recent history isn't entirely on her side. A number of actresses have gone on to lose at the Oscars after winning at the Globes and the Critics' Choice Awards.
I want to pick Emmanuelle Riva, but I'm penciling in Jennifer Lawrence as the winner here. Chastain has an outside chance, but Zero Dark Thirty may have lost some ground in the eyes of voters due to all the controversy surrounding the film. Lawrence also has the benefit of being backed by the Weinsteins, who are always huge campaigners this time of year.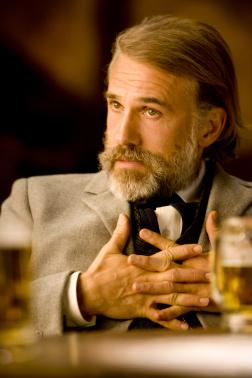 Best Supporting Actor:
This one's been pretty clear cut in recent years, but we've got a good race going this time. Christoph Waltz won at the Globes and the BAFTAs, Tommy Lee Jones took it at the SAG Awards, and Philip Seymour Hoffman was the Critics' Choice. And just to make things even trickier, a lot of pundits are praising Robert De Niro's work in
Silver Linings Playbook
, saying he could be in line for his first Oscar win in over three decades. Alan Arkin is a bit of a dark horse here. But really, all these guys have won Oscars before. So who knows?
I'm honestly a little stumped right now. If this were my choice, I'd pick Tommy Lee Jones over Christoph Waltz. I loved both performances, but Jones was just a little bit better. Admittedly, it's an apples and oranges scenario. In playing Thaddeus Stevens, Jones is bombastic and over the top (kind of like Waltz was when he gave his Oscar-winning performance as Hans Landa in Inglourious Basterds). This time around, Waltz is doing something a bit quieter and subtler. I like subtlety as much as the next film fan, but I got such a kick out of hearing Jones thundering out his perfectly-worded dialogue… It makes his performance hard to resist.
Personal preference aside, in theory Waltz's Globe and BAFTA wins trump Jones's SAG (ah, awards calculus). Using the lightest possible touch, I'm penciling in Christoph Waltz. But a win for either Jones or even De Niro would not be shocking here.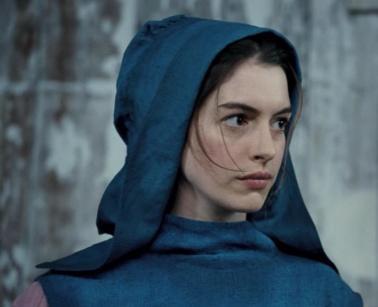 Best Supporting Actress: Thank goodness, another gimme! This one goes to Anne Hathaway, hands down. She has the Critics' Choice, the Golden Globe, the SAG, and the BAFTA, and should be clearing space on her already crowded mantle for one more statuette.
Best Director: You probably know the score here. It should be a slam dunk, since Ben Affleck has won best director at the Critics' Choice Awards, the Golden Globes, the SAG Awards, the BAFTAs, and now the DGAs. Except he's not nominated for an Oscar. Oops! With Affleck out of the picture, Steven Spielberg appears poised to take home his third best director Oscar. He's done well with historical material in the past, so Lincoln would certainly fit that criteria. Ang Lee also has an outside chance here, but expect Oscar voters to save most of their praise for Life Of Pi for other categories. I'm going with Steven Spielberg for Lincoln.
Best Original Screenplay: Mark Boal came out on top with Zero Dark Thirty at the WGAs, but as I mentioned earlier, I just feel that movie's stock has been slumping lately. Django Unchained took the BAFTA, so Quentin Tarantino has another crack at his second Oscar. Many people are predicting Amour as a strong contender for this category too. A win for Flight feels unlikely (apologies to John Gatins). Wes Anderson and Roman Coppola aren't totally out of the running with Moonrise Kingdom, but I wouldn't bet the farm on them.
I'm genuinely torn. I keep hearing buzz about Amour, but history doesn't seem to be on its side. On the other hand, Tarantino and Boal already have Oscars, and I feel like the Academy owes Haneke one… I'm just going to take a shot in the dark and say Michael Haneke for Amour.

Best Adapted Screenplay: Argo appears to be a very safe bet here, though some are giving Lincoln or even Silver Linings Playbook a chance. Argo won both the WGA Award and the USC Scripter Award, but that doesn't mean it's a shoo-in for the Oscar. For example, Up In The Air looked destined for this award in 2010. It won the WGA, the Scripter, the BAFTA, and even the Critics' Choice. Precious beat the odds and wound up with the Oscar. But enough with the history lesson. I'll go with the odds: Chris Terrio and Argo for the win.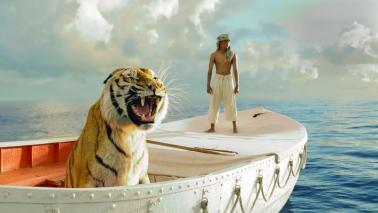 Best Cinematography: The nominees here are a who's who of some of the best cinematographers working today. Robert Richardson is a three-time Oscar winner. Janusz Kaminski has two under his belt. Claudio Miranda and Seamus McGarvey have one previous nomination apiece. And always a bridesmaid but never a bride, Roger Deakins has no fewer than nine previous nominations. He did pick up the feature film honor at the American Society of Cinematographers Awards earlier this year, but that's rarely a predictor for the Oscars. My money is on Claudio Miranda for Life Of Pi. It had more arresting images than any other movie I saw this year (with the possible exception of Cloud Atlas, which isn't among the nominees here). I'm still marveling at that tiger… And Miranda has a BAFTA win to his name already this season. Granted, it's not much more of a predictor than the ASC Award, but it is a better one.
Best Editing: This one looks like another win for Argo. The film picked up the ACE (American Cinema Editors) Eddie Award last week. In the last 20 years, the Eddie winner has gone on to take the Oscar 16 times. That's about as good a lead as you're going to get. Zero Dark Thirty is second in line, but it's a pretty distant second. Penciling in William Goldenberg to win for Argo.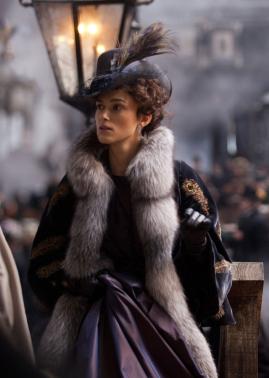 Best Production Design: This one is relatively up in the air. Anna Karenina and Lincoln look to be out front, but Life Of Pi and Les Misérables aren't all that far behind. I'll take Sarah Greenwood and Katie Spencer for Anna Karenina, but I'm far from certain.
Best Costume Design: The smart money here is definitely on Anna Karenina. Oh those Russians, with their fancy costumes and whatnot… Jacqueline Durran should be the winner.
Best Makeup: The frontrunner is Les Misérables. Some are giving The Hobbit a shot, but I'll go with the herd. Lisa Westcott and Julie Dartnell for Les Misérables it is!
Best Original Score: Mychael Danna is easily in the lead here for his work on Life Of Pi. He doesn't have much in the way of serious competition, although a few prognosticators are going against the grain to opt for Alexandre Desplat and Argo. Not me though. Give this one to Mychael Danna.
Best Original Song: Getting out my giant black marker again here – Adele and Paul Epworth for "Skyfall," guaranteed. It took awhile for this song to grow on me, but now that it has I can't stop listening. I mean I literally can't stop; I hear it at work daily. But it's a good tune, so no biggie. Skyfall is the most-nominated James Bond film in history, with five nods. Best original song is certainly its best bet to take home an Oscar. And Adele's win will be a historic one for the franchise – only four James Bond themes have been nominated for best original song in the past, but none have ever won.
Best Sound Mixing: Bet on Les Misérables to win the Oscar here. Two big points in its favour: 1) it's a musical and 2) all the vocals were recorded live – no "sweetening" in post-production (just ask Russell Crowe). Take a moment to pity Greg P. Russell who's nominated for Skyfall, as this will likely be his 16th nomination for sound mixing without a win. Pencilling in Andy Nelson, Mark Paterson and Simon Hayes for Les Misérables.
Best Sound Editing: A real crapshoot, this. Seems everyone has a different favourite here. I'll pick Eugene Gearty and Philip Stockton for Life Of Pi, but you might as well just circle one of the nominees at random. Your guess is as good as mine.
Best Visual Effects: This is all but a slam dunk for Life Of Pi. As I mentioned when talking about cinematography, the only movie I saw this year that equalled Life Of Pi's visual beauty was Cloud Atlas. And just like with cinematography, it's not nominated for this award either. Chalk one up for Bill Westenhofer, Guillaume Rocheron, Erik-Jan De Boer and Donald R. Elliott.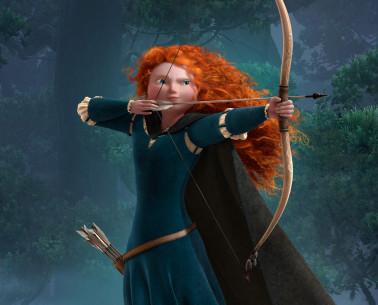 Best Animated Feature Film: This category should come down to Brave and Wreck-It Ralph. Personally, I preferred Wreck-It Ralph. It won the Annie Award, which often predicts the Oscar winner. But, I dunno… Betting against Pixar just seems like a bad idea, so I'll pencil in Brave.
Best Foreign Language Film: Another gimme here. This award is definitely going to Michael Haneke's film Amour. The biggest factor at play is the film's nomination for best picture. Only nine films have ever been nominated for both best picture and best foreign film in the history of the Academy Awards. And again, I think the Academy owes Haneke one anyway. He should've won in 2010 for his superb film The White Ribbon, but The Secret In Their Eyes wound up with the Oscar instead. Time for the Academy's voters to make amends.
Best Documentary, Features: Searching For Sugar Man is the runaway favourite here. It's been a hit ever since its premiere at Sundance, where it won the Audience Award and a Special Jury Prize. It's done well during awards season too, having already picked up a BAFTA and a Critics' Choice Award. I haven't had a chance to see it yet but I definitely will be soon. Go with Searching For Sugar Man.
Best Documentary, Short Subjects: It's anyone's game but I hear Open Heart is winning a lot of, er, hearts. So let's go with that.
Best Short Film, Animated: I'm just gonna pick Paperman here as it's the only one I've seen. That and it's extremely good. Adam And Dog seems to be getting a lot of mentions, but I'll stick with Paperman.
Best Short Film, Live Action: I haven't gotten to see any of these yet, but the title I keep hearing is Curfew, so I'm just gonna go with it.
Well, there you have it. Reading through this again I'm not feeling too confident. There are just so many awards I'm not certain about. I'm starting to think this could really go terribly for me, but I guess I'll just have to wait for Sunday night to see. Fingers crossed!