As the 2012 Summer Olympics slowly comes to an end, I have enjoyed the events that I did get a chance to watch. This is the first year I actually took  some time away from the computer to watch any of the Olympic games. Watching the Olympics inspired me and gave me just enough drama to keep me interested.
I'll start with Team USA that was outfitted by Ralph Lauren. I seen a few comments on Facebook and over the web from a few people who didn't like the outfits he designed. I, on the other hand, thought they were classy and simple which is what Ralph Lauren is known for. The drama unfolded when it was found that the uniforms were made in China. Politicians claimed that Ralph Lauren took 1 billion dollars away from the U.S Economy which basically translates to taking a billion dollars from the greedy and corrupt politicians. I'm pretty sure that neither I nor any of my friends would've seen a dime of that money so who cares. If that's the case then more than half of our closets would be empty, because almost everything says "Made in China".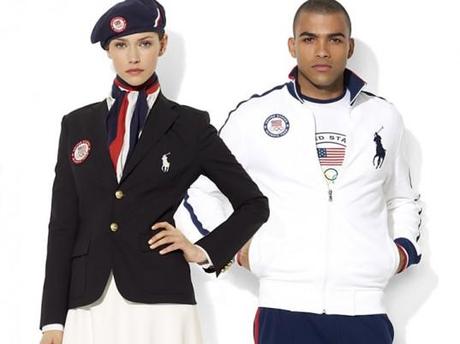 Photo Courtesy of ecouterre.com
Oscar Pistorius, a representative of South Africa became the first double amputee to compete in the Summer Games. Although he didn't qualify, he served as an inspiration and proved that a disability doesn't disable you unless you let it. The problem that he faced is when people begin to complain that he had an unfair advantage because of his prosthetics legs known as the Flex Foot Cheetahs. Really! An unfair advantage! Lose both of your legs and then say you have an unfair advantage. I'm pretty sure he had to overcome a mountain of obstacles just for the opportunity. This definitely inspired me and it was amazing watching him run.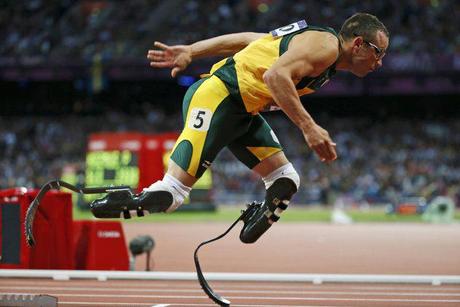 Photo Courtesy of Yahoo News
I don't have much to say about Gabby Douglas, I said it all in my post last Friday. Although, Gabby didn't have a good week, she won 2 gold medals and it is estimated that she will rake in $90 Million dollars in deals which includes Kellogg. I'm sure she inspired a lot of teenagers; the only time I hear about 16 year old African American children is on my local news; they either got shot or shot somebody! In the midst of all the hair controversary, I'm pretty sure she's singing "How ya Like me Now".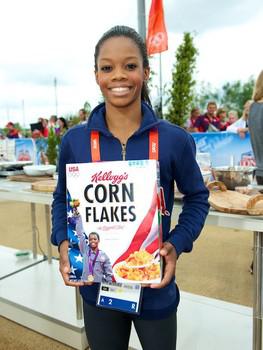 Culture Map Houston
Equipped with 30 inches of hair extensions, Chanel earrings, and a massive rock on her ring finger, Sanya Richards-Ross simply had the best hair in the Olympics. She took home the gold in the women's 400 meter and inspired me to get 30" hair extensions. She also secretly encouraged me to find someone to buy me a rock like that! As far as running, she ran like the wind and did her thing as they say! Although watching her was very inspiring, I know that I am not running on anybody's track anytime soon unless someone is chasing me.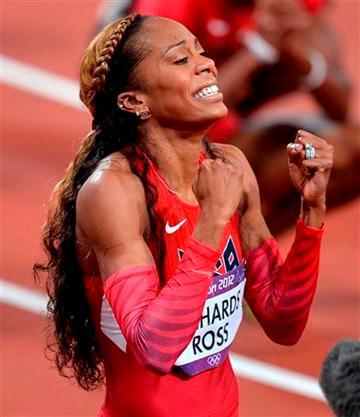 Photo Courtesy of Yahoo News
Serena Williams is no stranger to the Olympics and the world of tennis. This woman has a killer body and she continuously inspires me to take up tennis so I can look like that. Unfortunately, I never seem to make it off my couch. The drama started when she won her match and did what is referred to as the "Crip Walk". I've seen people do this in the club when the DJ plays their jam and didn't know it is a gang dance made famous by the crips until she did it. Jason Timberlake even did it in one of his videos and we all know how hardcore he is, especially with his gangster hit "I'm Bringing Sexy Back". Once again, who cares!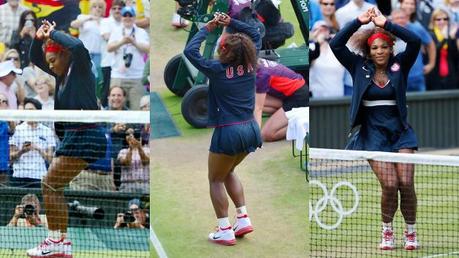 Photo Courtesy of BET.com
Maybe I'm just too laid back, but I generally don't care about more than half of the issues people seem to have a problem with. I like a stress free life and choose my battles wisely, but apparently they're people out here who always have an issue with something…issue = it's you! Chill out!
What moments inspired you during the 2012 Summer Olympics, if any?