Is there anything sweeter than a photo like this?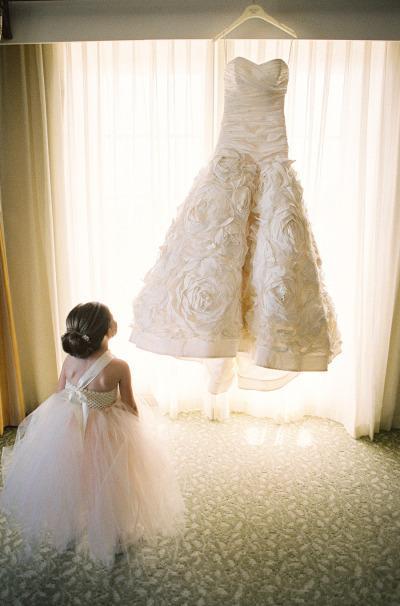 via Style Me Pretty
Perhaps only your flower girl herself, marveling not only at your beautiful wedding gown, but her own fairy princess dress. It's the stuff little girls dream of, and the adorable member of your bridal party that your guests will ooh and ahh over! So to make her feel as special as she is, and let her know how important her role is in the big day, let her dress for the occasion. And any of these dresses would qualify for the cutest flower girl dresses ever. Ever, ever, if she makes you pinky promise.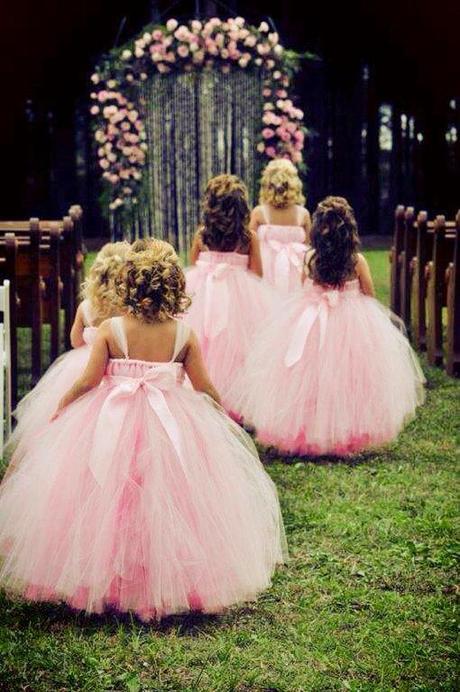 via Little Dreamers
Are you kidding me with this? If you are lucky enough to have five (5!) little princesses in your life please let them be true to their regal inner selves and wear these insanely cute tutu flower girl dresses.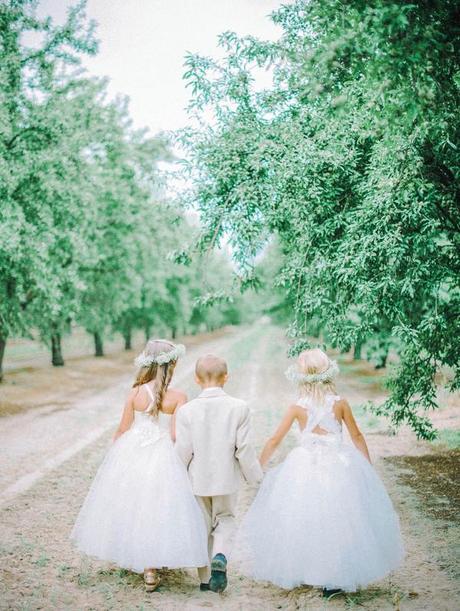 via Bridal Musings
Brace yourselves. The following dresses are by Amalee accessories and are about to melt your cold frozen heart. Look! Bonus ring bearer!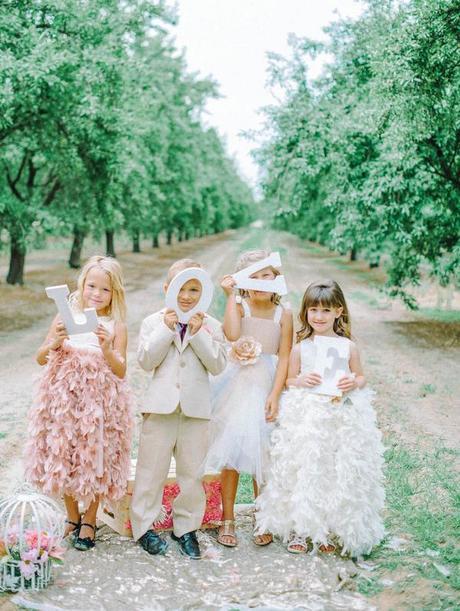 COME ON.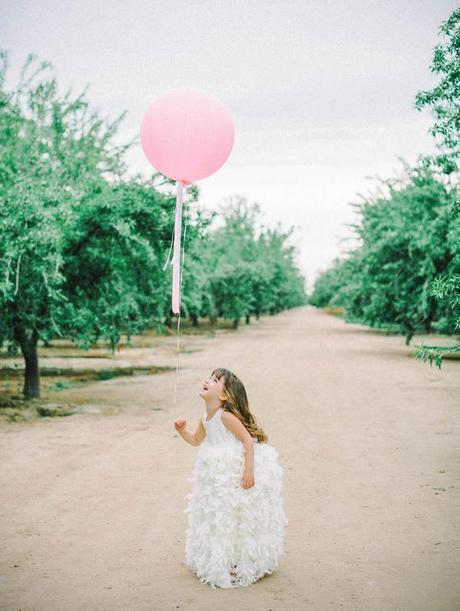 How amazing is the feathered bottom of this dress? She will twirl for hours.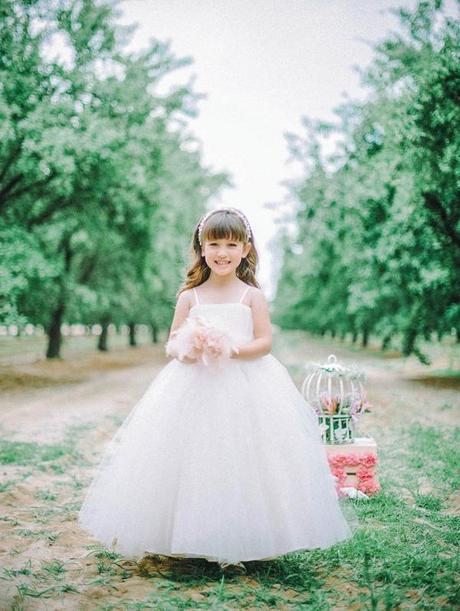 Like a little fairy princess.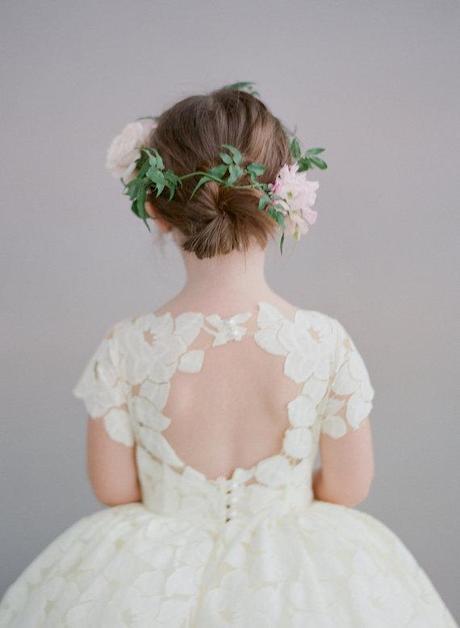 via Etsy
The price tag on this is insane but the pouffiness is out of this world. And you can tell it's incredibly well made – look at that lovely little open back.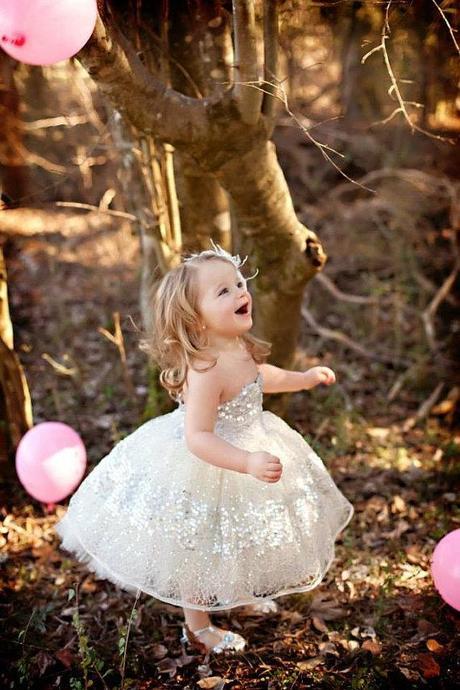 via Etsy
From the same vendor – again pricey, but totally stand out in the wide world of lovely little girl dresses.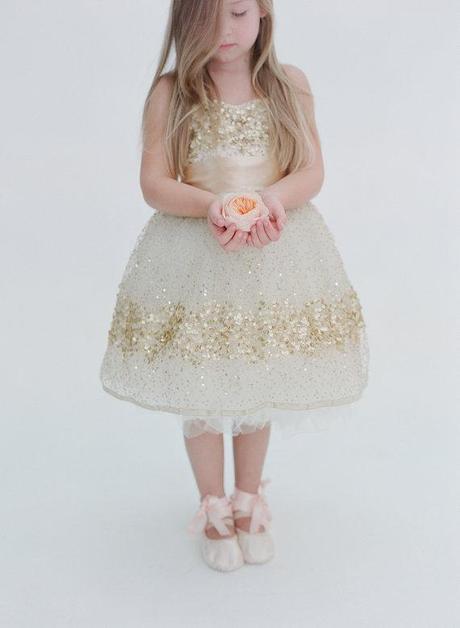 And it comes in gold!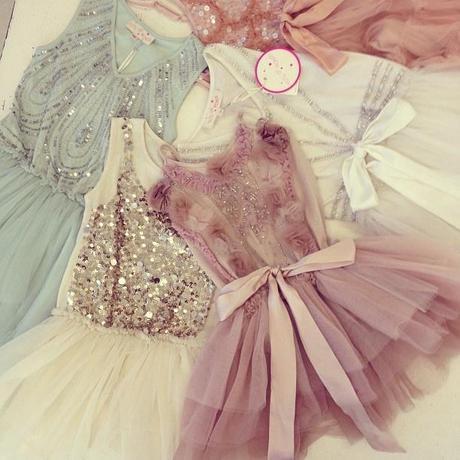 Another fabulous couture flower girl dress line: Tutu du Monde.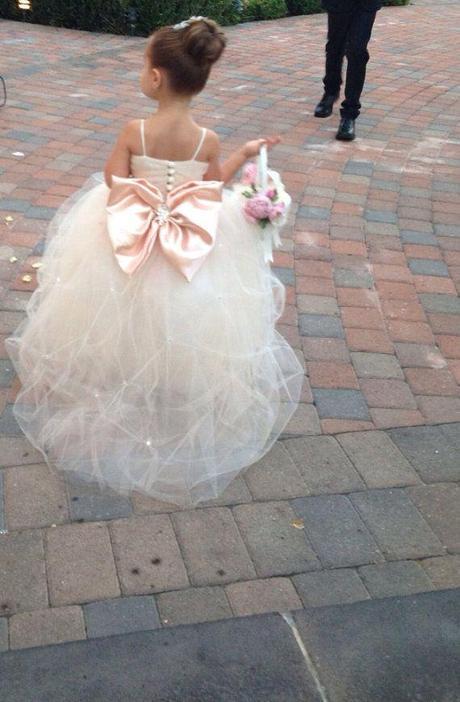 via Etsy
6 year old me is jealous of the little girl who gets to wear this.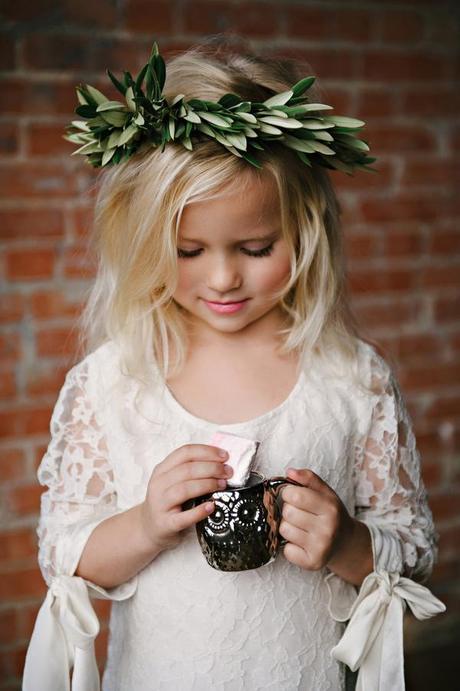 And present day me is jealous of this one.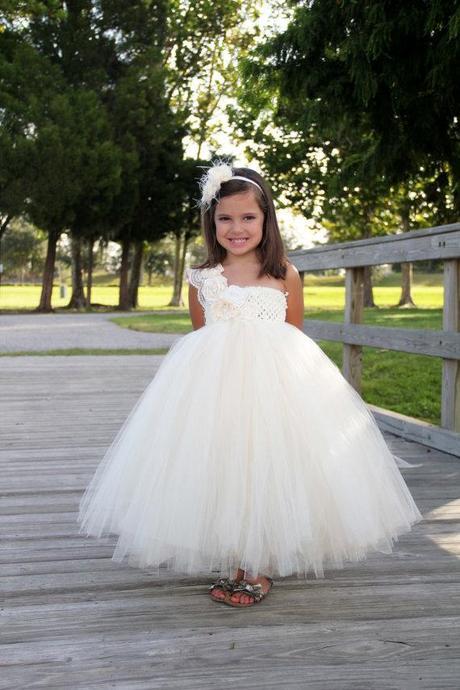 via Etsy
The chic one shoulder dress is just as on trend for her as it is for your bridesmaids.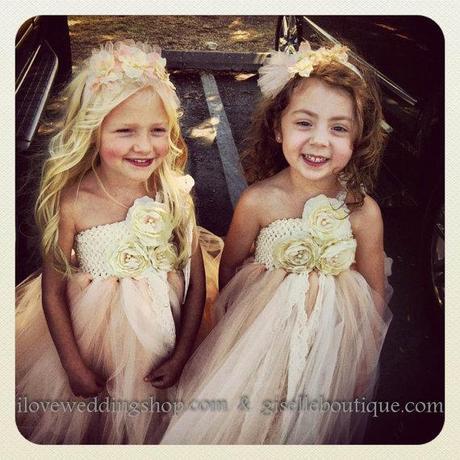 via Etsy
All together now: Awwwwwwww!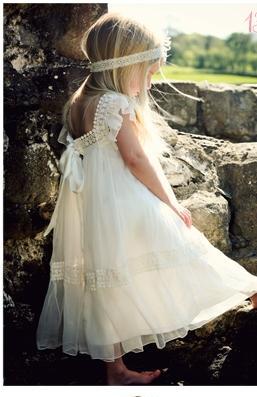 vai Colin Cowie Weddings
Another gorgeous boho style flower girl dress.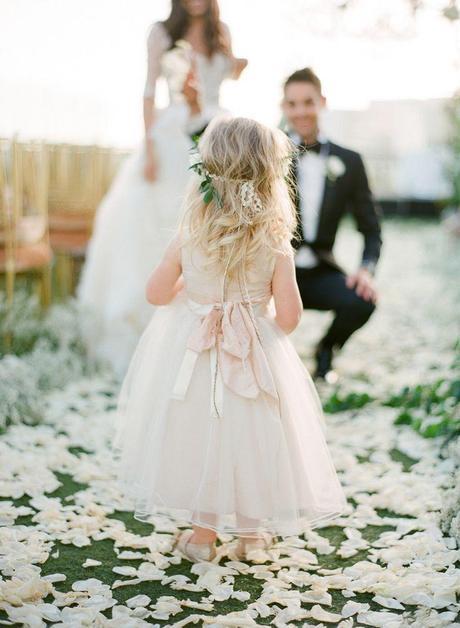 Glitter Toms? Check. Flower crown with sweet ribbons, easy to DIY? Check. Bows and tulle? Check! Even the groom can't take his eyes off her.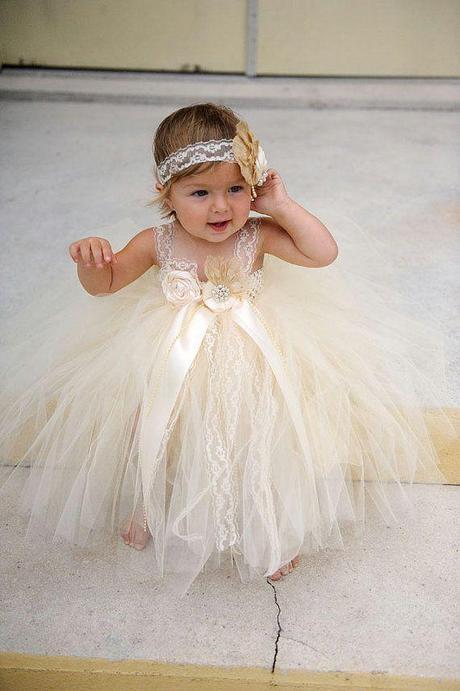 via Etsy
Hyperventilating from cuteness.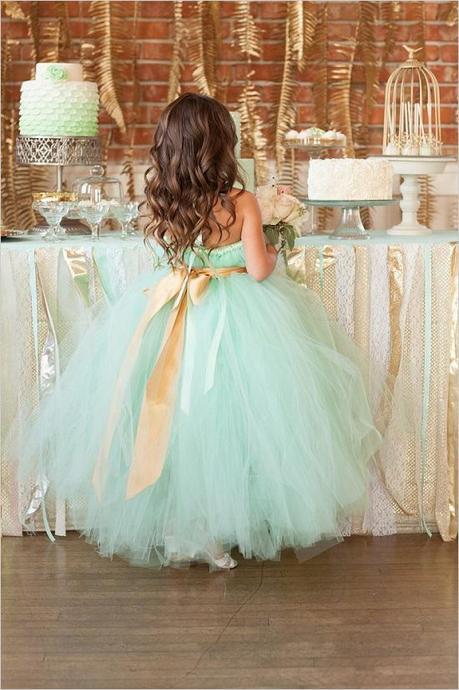 Little Dreamers via Wedding Chicks
Let the little lady wear some color, if you're feeling fresh.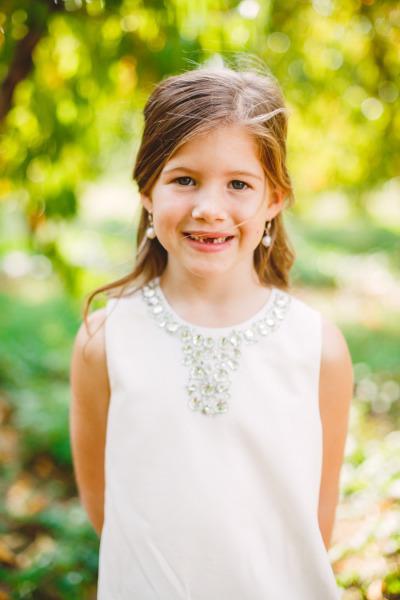 If your flower girl is a Big Girl she might want a chic, grown up dress – an elegant but sweetly sparkly sheath is gorgeous on the over 6 set.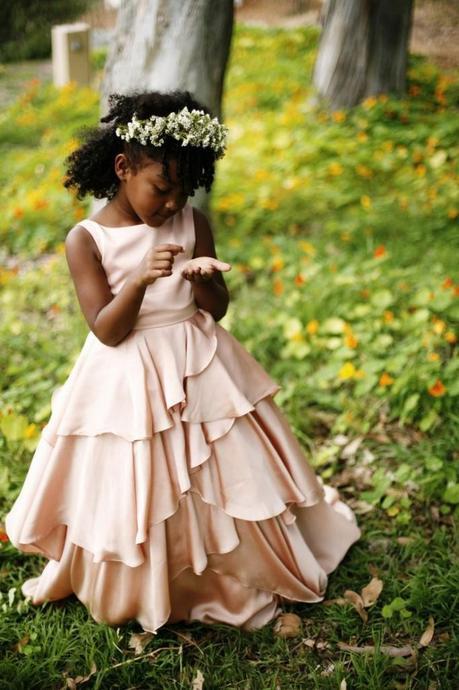 via SMP
This rosewater flower girl dress by Kirstie Kelly is swoon worthy. Layers of beautiful pink petals cascade down the whole skirt.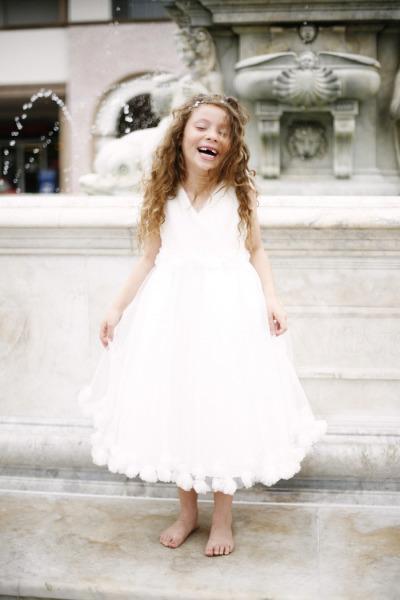 And the pom pom trim on this skirt by the same designer? Yep, 20 cutest flower girl dresses ever.