Disclaimer: This post may contain affiliate links. By using our affiliate links we will receive a small commission that helps us run our sites.
I knew I was in for one crazy adventure when I was about the cross the Brazilian border to Guyana.
After clearing immigration in Guyana, I purchased a seat on a beat up van that was headed for Georgetown.
The van itself was cramped and without air conditioning, it truly was one hot and uncomfortable ride. The poor road conditions prevented us from getting any sleep either.
Sadly, this was the good part.
Getting Busted for Smuggling...Alcohol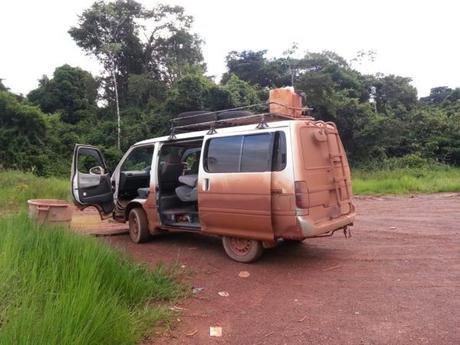 The ride was supposed to take 14 hours, but I soon learned not to trust time estimations in Guyana.
Halfway through our journey, our vehicle was stopped at a police checkpoint at 2am in the morning. After the police completed their inspection, we were shocked to learn our van will have to be seized.
Turns out our driver had been caught smuggling alcohol!
He wasn't very bright either, because he transported the smuggled good on top of his vehicle. A place that was easily visible.
Here are 6 passengers, stranded in the middle of the jungle at 2am with no place to go, sleep or any hope of escaping.
To make matters worse, the jungle was swarmed by mosquitoes, that will not only bite you, but lay eggs on your skin. If you scratch your bites, your flesh will tear off, leaving an open wound.
Sadly, this mosquito bite happened to me and it took a week for the wound to heal. I was definitely afraid.
Surviving the Night and a Hefty Price to the City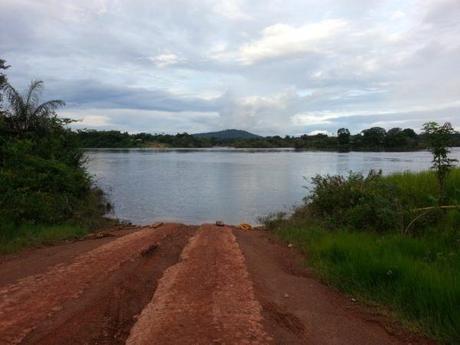 The police allowed us to sit inside the seized vehicle to get rest. While I didn't get much sleep, I managed to survive the night.
The following morning at 8:30am, we spot a random pickup truck! We run towards it and beg the driver to take us to the capital city, which he allowed, but for a steep price.
Having no choice, we agreed to paying him the money and off we went on another miserable ride through the jungle.
This ride was probably worst. I shared a one seater with another individual, which the rest of the stranded passengers sat in the cargo bed of the truck. Because the road was muddy, many of them ended up covered in mud by the time we reached the nearest city.
Our suffering wouldn't end because as soon as we reached the first city, the bridge we were suppose to cross was under construction and we had to yet again wait another 2 hours.
After a brutal 25 hour transit, we finally made it to the capital city of Guyana!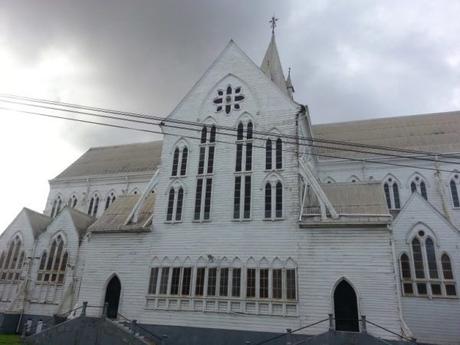 On the bright side, I was thankful I managed to hitch-hike a ride to the city. Things would have ended badly, if we were still stranded in the jungle with mosquitoes feasting on us, while we starved.
By the time I got to my guest house, I literally passed out the moment my body came in contact with the bed.
Traveling to Guyana from Brazil overland turned out to be an insane adventure. Unless you derive pleasure from being in pain and suffering, I honestly can't recommend doing this overland journey to you or anyone.
Book Your Trip to South America
First Time Here?
Check out our Top 100 travel experiences from two long-term trips and over two years on the road!